Apple's iOS 12 beta is plagued with a variety of issues ranging from minor bugs to serious performance issues. You should be able to fix some of these issues on your own, but some of them will require a fix from Apple in a future iOS 12 beta release.
The iOS 12 beta is live for developers and the general public via the Beta Software Program. The first two betas deliver a suite of new features and enhancements, but they're also causing problems for those testing the software ahead of the official release in the fall.
The fact that iOS 12 beta is causing problems should come as no surprise. This is pre-release software and the point of the beta is to weed out these problems before the software is released to millions of iPhone, iPad, and iPod touch users around the world.
That said, those of you thinking about trying the iOS 12 beta should know what you're getting into before you hit the download button.
In this guide we'll take you through the current set of iOS 12 beta problems. The first two iOS 12 betas have a long list of issues and every upcoming beta will have its own collection of bugs and problems.
We'll also provide a variety of resources for those of you struggling on iOS 12 beta. Remember, if the beta starts causing problems on your phone or tablet, you aren't stuck. You can get off the iOS 12 beta onto a stable version of iOS 11 whenever you want.
iOS 12 Beta Problems
Now that the iOS 12 beta is making progress we're starting to get a feel for the issues on board. Apple's outlined a series of known issues and developers are starting to provide feedback of their own.
In its iOS 12 beta change log, Apple outlines a series of known problems which include issues with Maps (Time Zones might not update automatically, problems with Skype, problems with EA games like Real Racing 3 and Sims 3 Free Play, issues with the Bank of America app, missing alarms in CarPlay, a variety of problems with FaceTime, and problems with new services like Screen Time.
In addition to those issues, we're hearing about odd battery drain, issues connecting devices to Wi-Fi networks and Bluetooth devices, crashes, abnormal amounts of lag, installation issues, Face ID problems, Touch ID problems, and issues with auto-brightness.
This is just the beginning. Apple will likely fix some of these problems, but many will linger throughout the beta process on the road to the update's final release this fall.
Some of these issues are static, but many others appear to be random. For instance, there's no guarantee you'll see Face ID problems or battery drain on your phone while using iOS 12 beta.
This is why we recommend doing some prep work before you install iOS 12 beta. Pre-installation prep can help you cut down on the amount of problems you see.
To assist you we've put together a pre-installation checklist that will help you get things in order before you go to install the iOS 12 beta on your phone or tablet.
We've also put together a step-by-step walkthrough that'll hold your hand through the entire installation process. If this is your first time trying a beta, they're worth a look.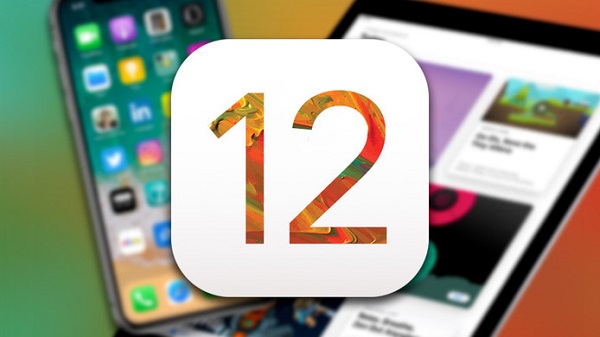 Where to Find Feedback
As the iOS 12 beta progresses, it'll be important for current and prospective users to keep an eye on feedback coming from those testing the software. This feedback will provide a clear look at the current set of problems and it'll also outline the potential benefits of the iOS 12 beta.
iOS 12's focused on improving performance, particularly on older devices like the iPhone 5s, but new software often runs poorly on devices using old hardware. Those of you using older devices would be wise to dig through feedback before jumping to the iOS 12 beta.
There are a few places to check for feedback. You can check YouTube for information about your specific device. Beta testers are starting to post feedback about device speed and bugs.
Apple's official discussion forums are another solid resource, so are social media sites like Twitter and Facebook. We also recommend monitoring the users on the MacRumors forums for additional feedback about the current version of iOS 12 beta.
How to Fix iOS 12 Beta Problems
Again, some of the more prominent iOS 12 beta problems will require a fix from Apple in a future update. Others you should be able to fix on your own.
We've put together a list of fixes for the most common iOS beta problems. It's a great starting point if you start seeing issues with Wi-Fi, Bluetooth, or your applications.
If you're currently dealing with performance issues (lag, lockups, etc), please take a look at our list of tips to improve the iOS beta's performance on your device.
If you don't find what you're looking for in our guides, we recommend getting in touch with the community on Apple's discussion forums or via Apple customer service line.
You Can Downgrade
If you can't stand the bug or performance, you can move your device back to iOS 11. If you downgrade to an official version of iOS you'll lose access to iOS 12's features, but it should stabilize your device's performance.
As of right now, Apple is signing off on just one official version of iOS 11: iOS 11.4.
Unfortunately, the company's stopped signing on iOS 11.3.1 and below which means you can only drop back to iOS 11.4 if iOS 12 becomes too problematic.
If you decide you want to downgrade from the iOS 12 beta, we've put together a downgrade guide that will lead you through the entire process.
What's Next
Apple will periodically release new versions of iOS 12 beta. These new versions will come with bug fixes, but they'll also cause problems of their own.
As we approach the update's release in the fall we expect the beta to become more stable than it is right now so if you don't want to deal with a wide range of issues, we recommend waiting a few weeks before trying the iOS 12 beta on your device.
Apple typically releases new beta software every other week and every week once we get closer to the Gold Master and final release. New beta update's are typically release on Monday or Tuesday around 10AM Pacific.
The final version of iOS 12 is expected to arrive in mid-September, shortly after the company announces new iPhones and a new iPad Pro.
(gottabemobile.com, http://bit.ly/2yLezlO)