Talk about arriving just at the right moment. Despite Huawei having its fair share of ups and downs since pushing into the smartphone market – the P10 that didn't quite hit the mark this year, especially on reflection of the better and cheaper Honor 9 – that's not a patch on Google's quality control issues with the Pixel 2 XL, or LG's quiet plogging-alongness with the LG V30.
All of which gives Huawei the chance to strike big this year with its Mate 10 Pro. And not just because the other just-released flagships are waning. No, because Huawei's latest flagship has clearly learned from Huawei's experience to form a device that's bold enough to take on the best of them, from the Samsung Galaxy S8+, to the Apple iPhone X(heck, the Huawei doesn't even have a silly "notch" in its almost bezel-free screen).
Having lived with the Mate 10 Pro for a full week as our day-to-day phone (and two software updates later), here's why we think, for the most part, that Huawei is finally a contender in the large-scale flagship device race for 2017…
Design: Glass front and back brings visual delight and downfalls
Multi-axis curved glass design to rear
6H tempered glass for scratch-resistance
Fingerprint scanner positioned to rear, no home key
USB-C, no 3.5mm headphone jack
IP67 water and dust resistant
Colours: Midnight Blue, Titanium Gray, Pink Gold, Mocha Brown
See a theme developing? Yep, for 2017 it's all glass, glass, glass. The Mate 10 Pro joins the iPhone 8 Plus by adopting a glass rear – which looks stunning thanks to its subtle curve and shiny finish. There's even a strip across the rear intersecting the cameras, to add greater definition.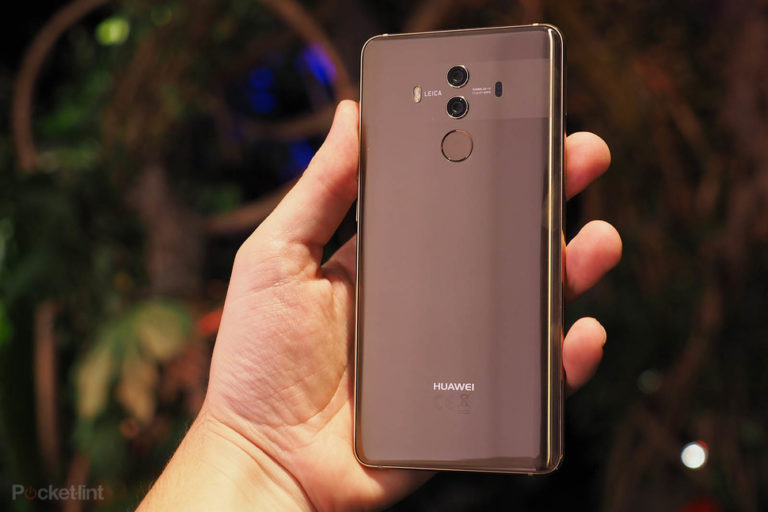 At least, that's what the Mate 10 Pro will look like out of the box. The obvious problem, as we've found, is that it'll be fingerprint smeared within mere moments of handling each and every time. Not the worst of the worst, mind, but we've often been buffing it on our tee before showing it to anyone.
The other inevitability with glass is that it's prone to damage. Drop it and it'll smash. Don't take care of it and it'll scratch. But take good care of it and it looks oh so pretty. After a week in the pocket we don't have any scratches just yet, but we're fairly certain that'll change over the coming weeks and months.
Huawei was at pains to point out that the Mate 10 Pro uses 6H tempered glass, which makes it hardy and robust. But, as former Honor 9 users – a device that's 6.7H glass covered both front and rear – we've seen that phone, which we've grown to love, covered in all manner of scratches. How it'll play out over time, well, we'll just have to wait and see.
A core feature of the Mate 10 Pro is that there's no front-positioned physical buttons whatsoever (like there is on the not-coming-to-the-UK "standard" Mate 10). The fingerprint scanner is savvily placed on the rear beneath the dual camera arrangement – both of which protrude slightly, to avoid you touching them when looking for the indented fingerprint scanner – which feels fairly well positioned, if not a tiny bit too high up the rear. It does avoid the frankly foolish positioning of the fingerprint scanner to the side of the cameras, as found in the Samsung Galaxy S8.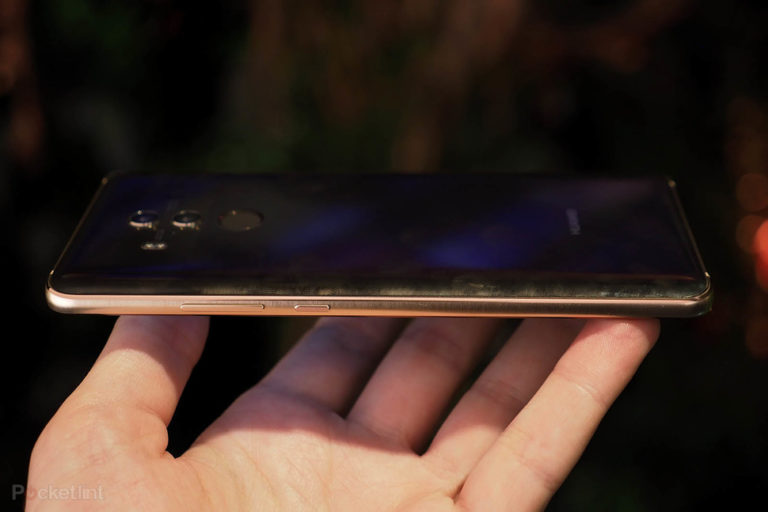 Other Mate 10 Pro features include dust- and water-resistance which we've found very handywhen cycling in the pouring rain with the phone in a back pocket. That's Huawei's excuse for not giving the Mate 10 Pro a 3.5mm headphones jack, though, which we think is a load of nonsense. Twice in one week our Bluetooth headphones have run out of battery, so we've gone to plug in via the cable – only to remember that there isn't one and, yes, we've looked like fools in front of entire train carriages.
Screen: Breaking out of the Full HD shackles
6-inch, 2160×1080 18:9 ratio OLED display
'Huawei FullView' for minimal bezel design
HDR10 support for high dynamic range
'Floating dock' virtual home key option (Android soft keys also available)
The other key part of the Mate 10 Pro's make-up is its all-encompassing screen – or Huawei FullView display, as the company's marketeers will say. Irrelevant of the fancy name, the ultra-trim bezel means the 6-inch screen totally dominates the view. It looks great as there's no excessive bezel/head and shoulders, like you'll find on the Pixel 2 XL.
Huawei is also joining other makers in the shift to a more elongated screen, adopting an 18:9 ratio for a far better one-handed fit, complete with boat-loads of resolution for the first time in the Mate series. Yep, the 10 Pro breaks out of the Mate 9's Full HD shackles, with a 2160×1080 resolution that looks great (if it sounds low on the vertical, it's because of the 18:9 ratio's slimness).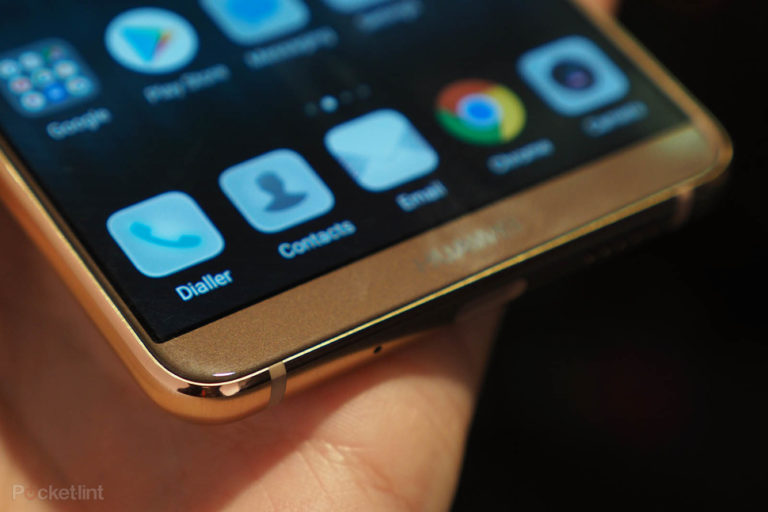 It's refreshing to see the Huawei screen avoid gimmicks too: there's no edge-squeeze control; there's no curved edges that are all too easily pressed by accident in this form factor. Instead the focus is on deep blacks and brightness, thanks to an OLED panel – which individually illuminates pixels for a stark black-to-white contrast – and HDR10 capabilities for high dynamic range display (at a purported 730-nits – not a measurement we can confirm, but it looks good to us).
The one oddity of the Mate 10 Pro is the lack of any physical buttons to the front. Many have become so used to using a home key, or even gestures, that the removal of such a key feels initially odd. Huawei has attempted to tackle this with what it calls a "floating dock" key – a software version of a home key, which you can position anywhere around the screen to suit your needs. Press it to go back, press-and-hold to return to home screen, swipe it for an open apps display.
The floating dock idea is interesting, but the execution isn't perfect: we think Huawei should offer minutiae controls within the settings for this software button, like you get in Windows for trackpad controls, to micro-adjust its sensitivity in terms of how long/firm a press needs to be to register as a swipe – because we were too often dragging the dock to a new position rather than swiping it. Fortunately, however, the usual trio of Android soft keys are available instead, can be hidden by tapping a 'v' arrow to the side, and have ultimately become our default choice.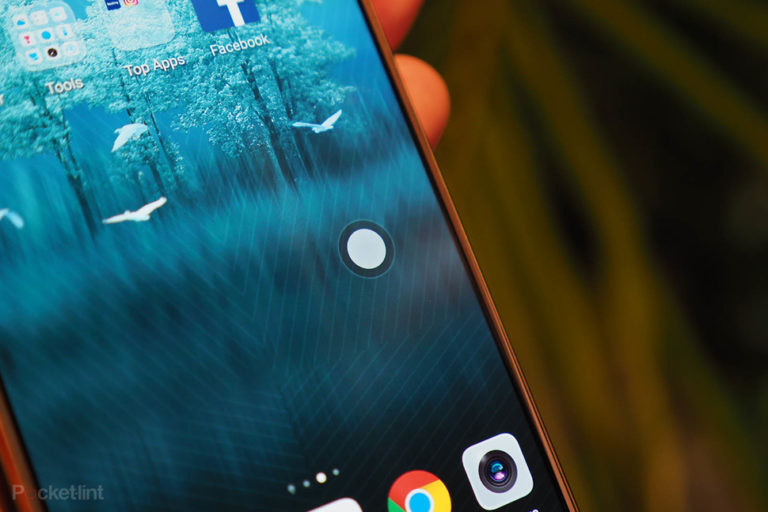 Oh, two other things (one bad, one good): because Huawei has a silly Apple-aping lock screen swipe-from-bottom mechanic – which brings up torch, calculator, timer, and so forth – it's not uncommon for this to appear when trying to unlock the phone, given the absence of a home key. Which is annoying.
On the plus side: yes, the Mate 10 Pro features an oleophobic screen coating, so smeary fingerprints aren't an issue like they were on the P10 and P10 Plus. That's a mistake that the company won't be making again any time soon, we're sure.
Hardware and software: It's all about AI, apparently
Kirin 970 (2.4GHz) chipset, 6GB RAM
12-core Mali G72 GPU
'Neural Processing Unit (NPU)' for Artificial Intelligence (AI) enhancements
If we cycle back to the beginning of October 2017, to the second Made by Google conference, it kicked off with Google's CEO, Sundar Pichai, discussing the merits of artificial intelligence (AI). The subtext, to some degree, is that computational power, while still improving, is beginning to hit a glass ceiling in its direct use. It's not necessarily how quickly something can be achieved, but the process of achieving it that will be the next evolution in speed – with AI and machine learning being at the heart of this evolution.
Huawei's view is much the same, with the latest Kirin 970 chipset adding what the company calls a Neural Processing Unit (NPU) to benefit artificial intelligence's needs. Right now, however, it's very hard to convey or see what specific differences this actually makes to the Mate 10 over and above its competition – because it's all context relevant. Yes, the Kirin 970 is fast, comes paired with 6GB RAM and a 12-core GPU, but it's how software algorithms plug into its potential that should supposedly translate its ability all the more.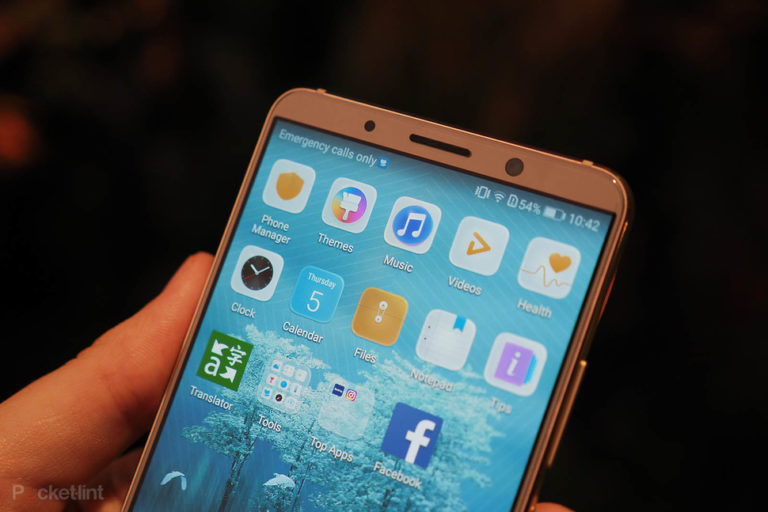 One example is an optimised Microsoft Translator app, which has been tweaked specifically to pull on this NPU potential for speedier operation. It's good for things like near real-time dictation (when online), sure, but there are third-party companies like Speechmatics which do this offline just as well. And in some cases we've found the photo translator for MS Translator to be less proficient than Google Translate.
That said, we get the sense that we're on the precipice of a future where software and hardware makers will intertwine more than before for optimised use cases.
Right now, however, all you really need to know about the Mate 10 Pro is that it's fast in operation. There will be the usual quotes of it being "yay times faster than Apple" and so forth but, frankly, all these top-of-their-game devices and operating systems are slick in use. Huawei is now no different.
EMUI 8.0: Huawei's new closer-to-Google operating system
EMUI 8.0 over Android 8.0 (Oreo) operating system
Dual SIM (no microSD slot), 128GB on-board storage
Cat.18 LTE modem for potential 1.25Gb/s speeds
Huawei has made a rather out-there choice with its latest operating system update, however. EMUI has leapfrogged from version 5.1 to EMUI 8.0, bypassing would-be versions 6 and 7 in entirety, in a move that Huawei says reflects how big a leap forward it is. We think it's because it sits in better balance with Android 8.0 (the software running in the background) and sounds a lot more like iPhone 8, thus putting it in the psyche of many as "equal".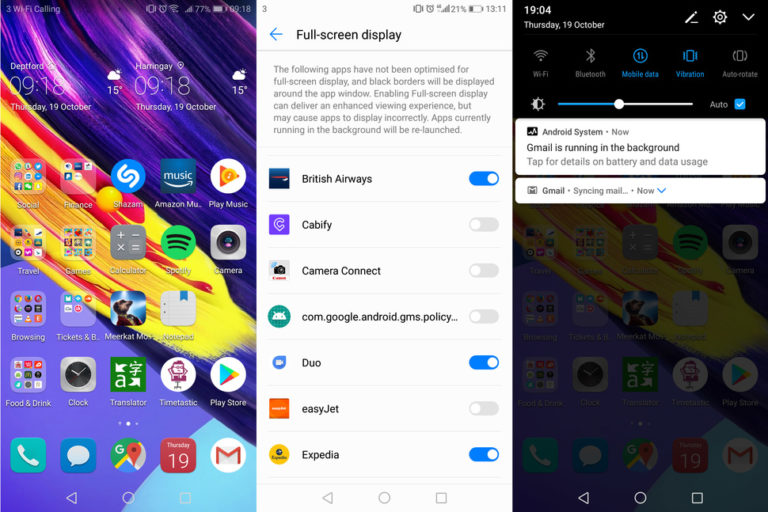 EMUI 8.0 does have some cool features though: there's a dock-free PC experience, which functions straight out of the USB-C cable to any monitor; while a new split-screen proactive alert notification means you can side-by-side apps when prompted to make best use of the 18:9 screen ratio.
The elongated nature of the screen does cause some differences in app operation, with some optimised for it, others not. There's a whole full-screen settings section within the software where apps can be individually switched on or off for the full-screen experience, though, which is useful.
One complaint we've long had about EMUI is that it's overzealous with alerts, notifications, battery prompts and the like. Not so much in EMUI 8.0. If anything, Huawei has gone in-line with Android Oreo (v8.0) to show some alerts – "Gmail is using power in the background", for example – but then often goes on to auto-hide them. This is odd, we must say, as we'd rather either dismiss the alert once read, or not have it in the first place. Nonetheless, these alerts aren't disproportionately frequent, which is a victory for this software setup.
One other quirk we've noticed is with connectivity. Huawei's big claims about super-fast modems is all well and good – but useless if mobile signal is weak. And on the Mate 10 Pro it's the weakest we've had on any handset we can remember in the last couple of years. Our Three SIM frequently drifts from nothing at all to H or H+, rarely ever 3G. And we live in London, where signal is generally good. Wi-Fi has an "intelligent" option to flit between mobile connectivity and Wi-Fi as necessary, but it's not that intelligent, really, as this connectivity has been patchy – to the point we've turned off the so-called intelligent part.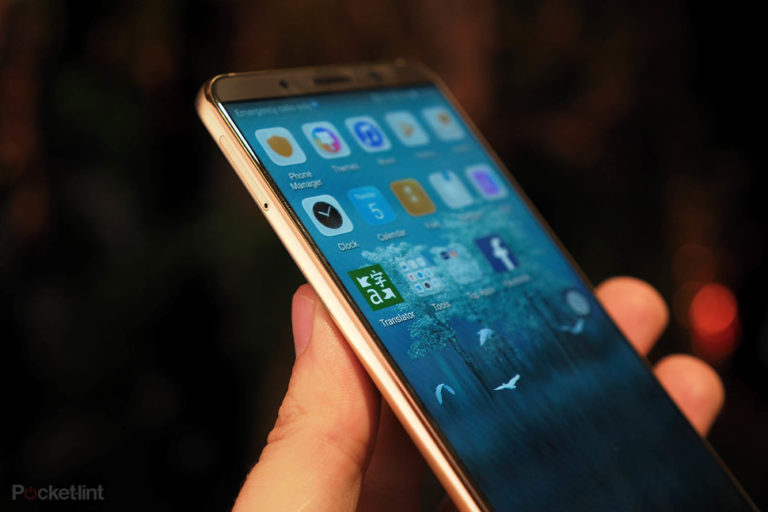 So the software may be better, but the connectivity point is the weakest point about the Mate 10 Pro overall, in our experience. This could be down to the EU-sourcing of our sample device, but that hasn't been an issue with previous similarly sourced products.
A battery that will last all day – and then some
4,000mAh battery
Huawei SuperCharge (quick charge)
No wireless charging
One staple of the Mate series has always been its considerable battery capacity, something the Mate 10 Pro continues to honour. With a 4,000mAh cell at its core, we've been getting great battery longevity per charge.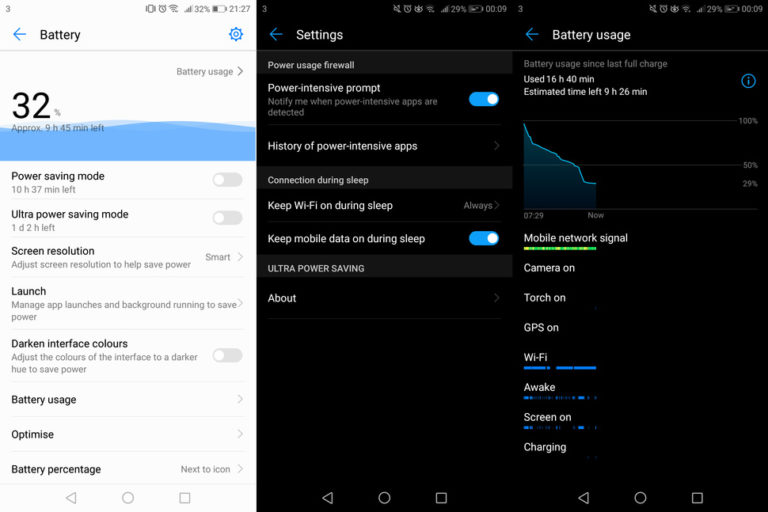 If you've heard to the contrary it's because pre-release models in the hands of the media were lacking an optimised software update; with that downloaded, just as any out-of-the-box Mate 10 Pro will be, there's no issue whatsoever. So fret not.
With fairly heavy use, including gaming in the morning, almost non-stop Wi-Fi connectivity, and all manner of app use, we've been getting from 100 per cent charge down to around 30 per cent charge over 15 to 17 hours. That's really good going. We would have run it to zero but, you know, we like to do this thing called sleeping.
If you do crank it a bit too hard then no problem, as Huawei SuperCharge (read: fast charge) is on board for quick top-ups at the plug.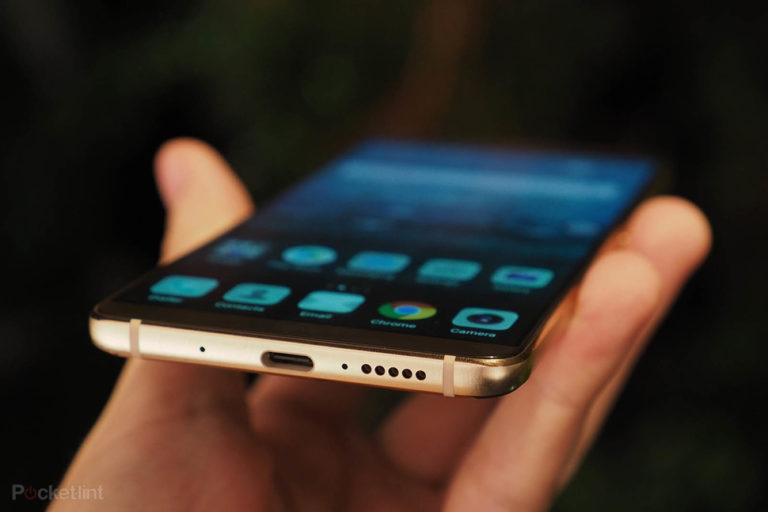 There's no wireless charging either, which is a small letdown and oddity given the all-glass design, but isn't a deal breaker in our view. It's not that prolific in the UK, although the iPhone 8/Plus/X may change that in coming months and into 2018.
Dual cameras: Battling it out with the best
Dual Leica Cameras, f/1.6 at 27mm equivalent for both
12-megapixel colour with optical stabilisation (OIS)
20-megapixel true monochrome with no stabilisation
New auto scene recognition, based on machine learning
8-megapixel f/2.0 front-facing camera
The last considerable piece of the Mate 10 Pro puzzle is its camera. Well, Dual Leica Cameras, plural, to be more on brand.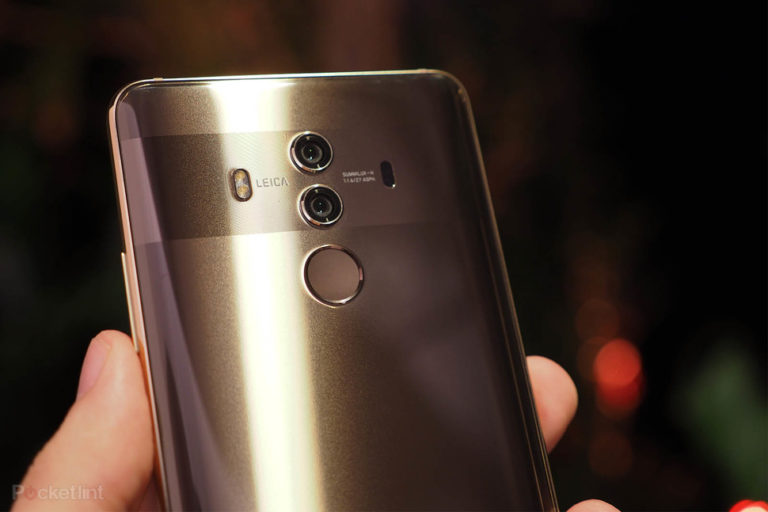 Adopting a similar setup to the (now pretty much irrelevant) P10 Plus, the Mate 10 Pro features a 12MP colour sensor with f/1.6 27mm equivalent optically stabilised lens, sat vertically alongside a 20MP true monochrome sensor with the same f/1.6 27mm equivalent optic (but without optical stabilisation in this instance).
With the Leica stamp of approval, the Mate 10 Pro brings all the benefit that offers: the software offers full colour or black and white shooting modes, plus software-controlled aperture modes where it's possible to apply an f/0.95 equivalent. This pseudo-aperture works to varying degrees of success, as we've found in other Huawei devices, but can be good fun for selfies and portraits to blue out the background.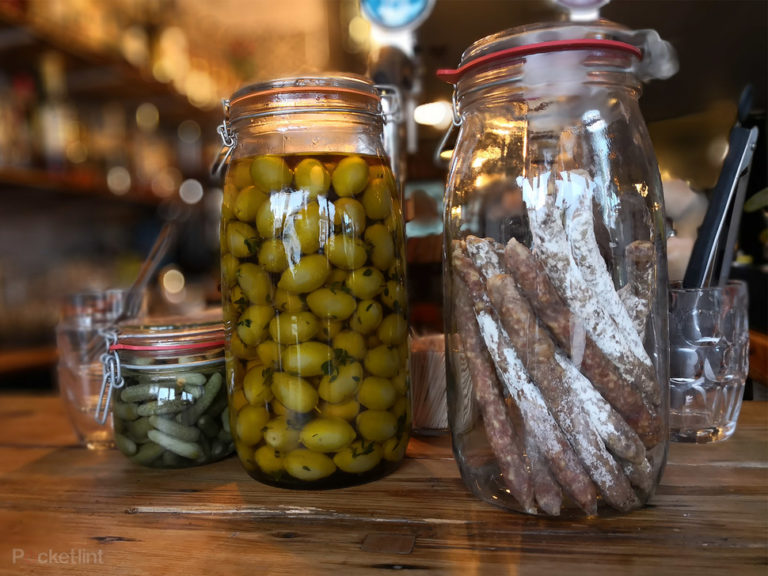 As both lenses are wide-angle, however, Huawei doesn't offer an ultra-wide view (like the LG G6) or longer lens equivalent (like the iPhone 8 Plus) on one of the cameras. To deliver a "zoom" the system is able to crop into the monochrome image and losslessly apply the data from the colour image to give the perception of zoom, in what Huawei calls Hybrid Zoom. It's a clever solution.
In operation, the Mate 10 Pro pulls on its four-in-one autofocus system – which combines laser, depth, contrast-detect and on-sensor phase-detect forms – for decent autofocus, coupled with a new scene recognition system to adjust settings according to what the camera sees.
This recognition system pulls on the idea of AI and machine learning. Aparently the Mate 10 has been fed over 100 million images from which to define what it "sees" to select the right picture profile. It can discern between individual faces, group shots, movement for sports/action, even define the difference between plants and flowers to ensure the exposure and colour balance is on point.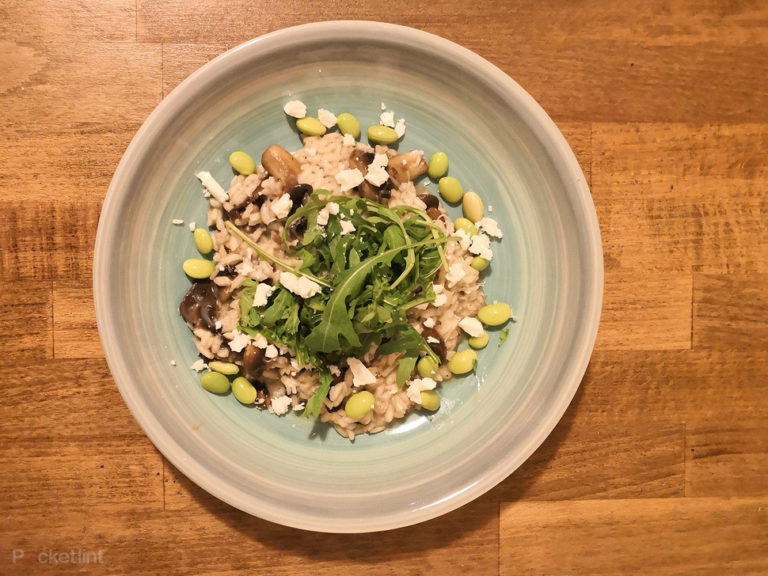 We've seen the camera auto recognise food, too, by showing us a symbol on screen when shot our lunch – hello Instagram nation – but, actually, that shot came out far too warm and yellow and didn't look perfectly balanced. So it's not as all-out defiant as it sounds, really.
The key thing to take-away from the Mate 10 Pro's dual camera arrangement is that it's competitive. It works pretty well at night – despite apparent texture and grain given the conditions – and has lots of pop from brighter-lit scenarios. Perhaps most impressive of all is how quick the shutter is – there's zero lag when taking a shot and the camera being ready to go for the next frame.
Dial down some of those software additions and, ultimately, Huawei has a camera setup that's taking on the best of them and… ok, so not quite winning, but it's getting there.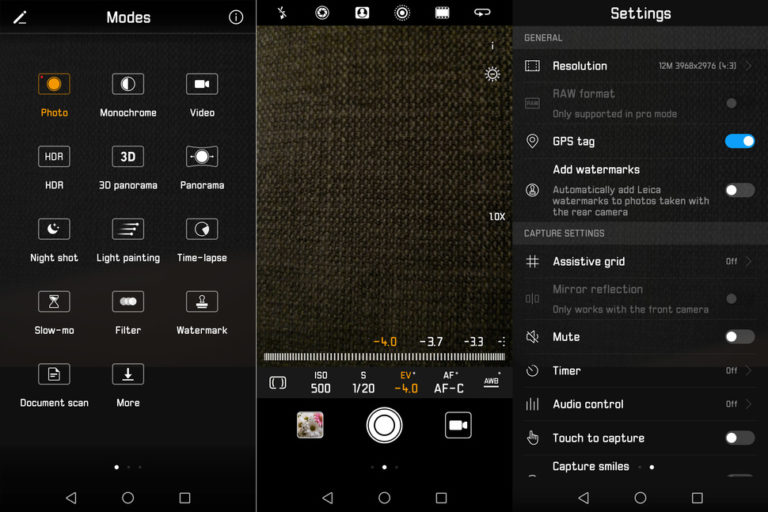 Watch out Samsung, looks like Huawei wants that camera crown.
Verdict
The Huawei Mate 10 Pro is a defining handset; a flagship every bit as capable as its Samsung, HTC, LG and Apple competition. Which is a serious accomplishment for a company that has been yo-yoing between on-the-money and on-the-lam over the last couple of years.
With no standard Mate 10 distraction coming to the UK, the Mate 10 Pro can standout in among its peers for sleek design, considerable power and a raft of veritable features. The battery life is better than you'll get from most, while the software, finally, is at a point where it feels like a more natural and non-interfering Android experience.
Sure, the glass back may be divisive, the lack of any physical home key may sometimes irk, and the questionable connectivity is the biggest drawback of all. Other than the glass, those other two issues should be fixable by muscle memory and software updates (well, hopefully).
From the week we've been living with our Mate 10 Pro, it's clear that Huawei has finally cracked this category. It's a flagship that the general public can seriously consider buying above and beyond its similar-priced competition. We certainly won't be swapping it for a Pixel 2 XL, an iPhone X or – and you may find this surprising – even a Galaxy S8+.
Say hello to your new best new Mate, the Huawei Mate 10 Pro.
Also consider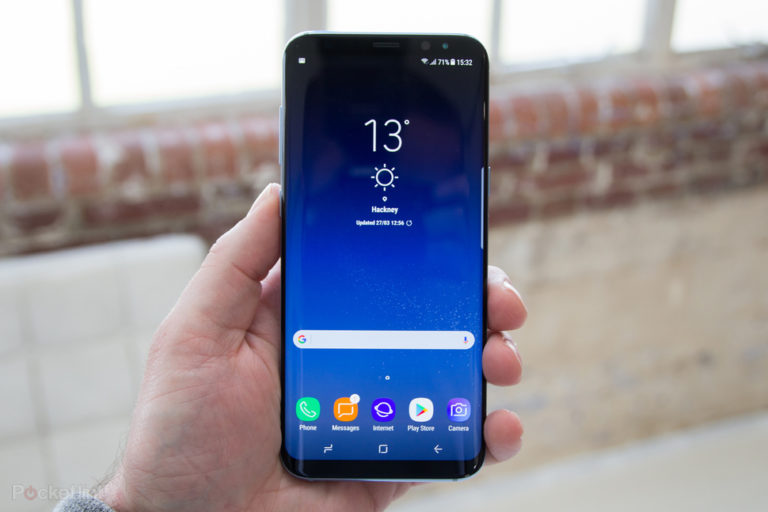 Samsung Galaxy S8+
Perhaps the Huawei's most obvious competitor and handset is the large-scale Samsung Galaxy S8+. It also has a high-resolution 18:9 ratio screen, but curves the edges in a more pronounced fashion. Expect top-end power, too, plus a camera that's as good as these things get. That said, we feel Huawei is by-and-large on par with this Samsung offering, so if you fancy being a little different to standout then, well, the Mate 10 Pro is a savvy choice instead.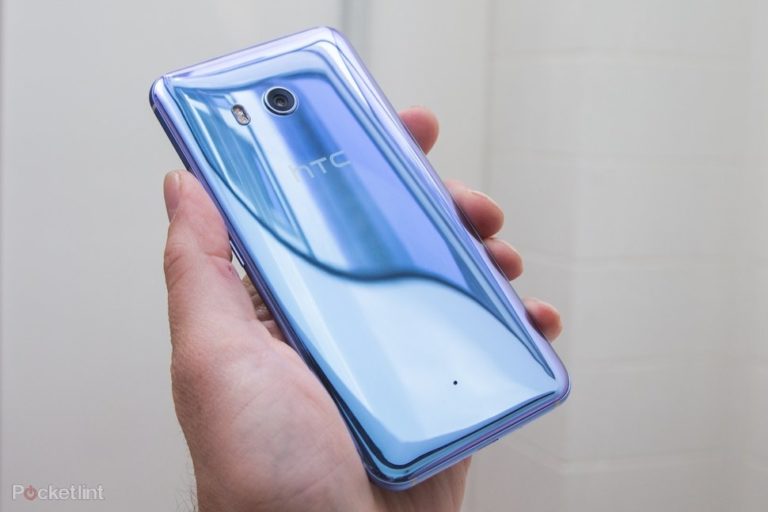 HTC U11
If you're all about shiny colours then this HTC has certainly got its unique selling point. It puts the mocha brown Huawei in a whole different class of subdued. Anyway, the HTC U11 is one of the year's most underrated handsets, with excellent performance to match that bling exterior. Sure, the "squeeze control" – where you squeeze the phone's sides to bring on an action – is a bit of a gimmick, but the rest of it is a class act.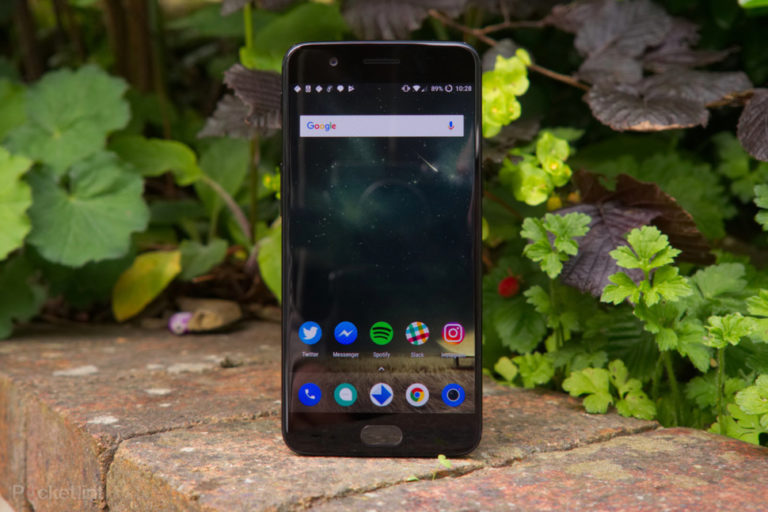 OnePlus 5
If you don't have to have a new screen ratio form factor, but you do need some extra cash to remain in your pocket, then the OnePlus 5 is a slightly more affordable alternative Android handset. It's got powerful innards, despite its more modest price, and is an all-round winner.
(pocket-lint.com, https://goo.gl/oLp8Pv)