Panasonic had a brief stint in the consumer smartphone market with the Eluga range and the Lumix DMC-CM1, but both proved to be underwhelming products prompting the Japanese company to swiftly exit that market (except for India and Japan) and focus on the more lucrative enterprise, ruggedized smartphone arena with its Toughpad brand.
The Android-powered FZ-N1 was launched earlier this year at MWC and is available as a Windows 10 IoT Mobile Enterprise smartphone (the FZ-F1).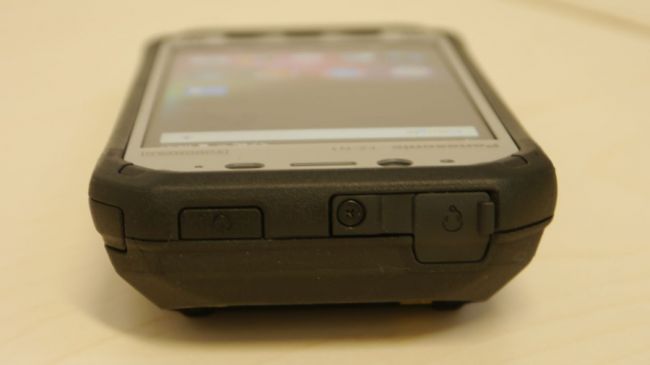 Funnily enough, Panasonic calls it an electronic tablet rather than a phablet or a smartphone, which makes sense given that there's one version with Wi-Fi only. It has the same footprint as an Apple iPhone 6 Plus although it is far thicker thanks to a unique feature.
It integrates a bulky 1D/2D barcode reader with a Class-2 1mW laser, one powerful enough to produce a visible red cross (see below). This isn't as cool as the heat sensor on the Cat S60, but it's probably far more useful for most end-users such as warehouse operators.
…
Read full post here:
https://www.techradar.com/reviews/phones/mobile-phones/panasonic-toughpad-fz-n1-1326613/review