AGM, the rugged smartphone manufacturer has been in the business of producing communication devices that can withstand the toughest environments since 2008. On 18th June, they unveil their latest, highly anticipated feature phone, AGM M6.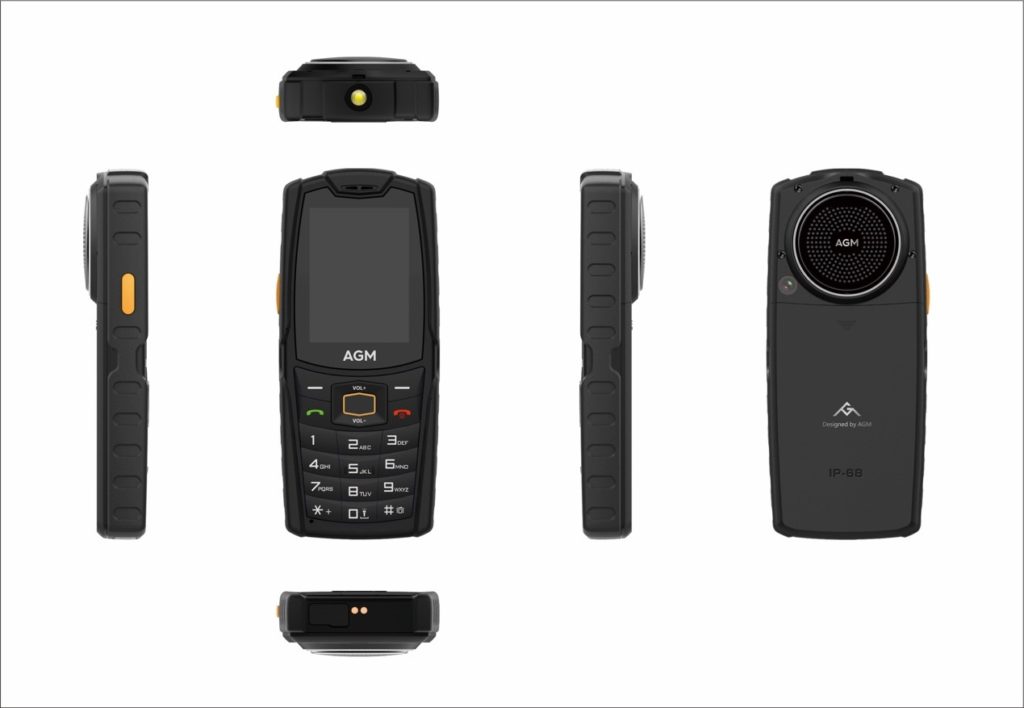 Powerful Audio with Dynamic LED Circle
AGM is extending their technological innovation by bringing powerful sound to a rugged smartphone experience. The audio setup on AGM M6 is equipped with a mighty 3.5W speaker output that produces an overall dominant and loud sound. The most impressive point is the flashy LED light circle around the speaker, which can decorate your mood in the dark and dance to music.
Connectivity +
AGM M6 comes with 4G frequency bands for enhanced connectivity, VoLTE and dual sim support. This gives you access to 4G, 3G and 2G connections.
Maximum Protection and More
Continuing its legacy of producing rugged smartphones, AGM extends their efforts on to AGM M6. The handset meets IP68, IP69K and MIL-STD-810H standards, enabling it to be waterproof (Up to 1.5M for 30 minutes), shock proof – withstanding falls from up to 6.5 ft on concrete, resistant to extreme temperatures – ranging from – 20°C to 60°C, and dust-proof even in the harshest environments.

Apart from this, AGM M6 also holds true to the philosophy of making smartphone usage more convenient with its additional features. Charging is made easy and convenient with USB Type-C support and a desktop charging dock. It also offers a traditional keypad, coupled with 2.4 inches QVGA display to help you make the best use of this device.
Over and above the aforementioned features, AGM M6 also features a high-volume removable 2500mAh battery, supports LED torch on top and FM.
Originally priced at $79.99, AGM M6 has been discounted to a retail price of $69.99. Now available for purchase on https://www.agmmobile.com/
About AGM
Find Your Glory
AGM is a rugged phone manufacturing company, established in 2008 by a passionate team of innovators. Their vision has always been to create handsets that would be not just communication devices, but also practical stylish assistants coupled with great design. AGM mobile phones are built to withstand not only the toughest of environments, but also the everyday hazards users face including water or dust ingress and accidental damage.
AGM Mission: Enjoy your outdoor life regardless of time and place.
AGM Vision: Break the boundaries between the explored and the unexplored.
AGM Values: Aesthetic, Glorious, Marathon
Aesthetic: Powerful beauty. AGM explores the beauty in power with uncompromising design. We're environmentally conscious while keeping technology at our forefront.
Glorious: Born for Glory. We believe that all men are created equal and that all men are born with glory. We encourage our community to take pride in work, to enjoy life, to be brave adventurers and intrepid explorers.
Marathon: Run your Marathon. We at AGM are an honest team who always seek to provide innovative solutions and take responsible action.