Pentesting or ethical hacking can be an amazing career selection for individuals with strong computer and problem-solving skills. The good thing is that the young generation gets involved with it over time.
For pentesting or ethical hacking, the first thing is to have a computer with a high configuration. It is better to have a laptop with a minimum of 8 GB RAM and 250 GB of hard drive with core i7 or core i5 to build a lab to perform pentesting.
However, In this article, we have answered some questions like what type of laptop should be used for pentesting? How much RAM is needed? And other things that need to be considered while having a computer for pentesting.
Types of Laptops That Should Be Used for Pentesting
What are the best laptops for pentesting? What type of laptop should I pick? These are some common questions that we usually receive from the person who would like to learn pentesting or ethical hacking for the very first time. Today, we have answered the question with the proper explanation. 
First and foremost, you have to choose a laptop on which you can install Kali Linux Operating System, and can install some software like Scanner, Metasploit, Netsparker, Wireshark, John the Ripper Password Cracker, and many more.
That means you can't pick an ordinary laptop if you are really serious about pentesting or ethical hacking. For that reason, you have to take some factors into consideration.
First, you have to choose a laptop with accelerated processing and mathematical capacity. That's why you must go for a laptop with upgraded processors. In that case, you can buy a laptop with core i7 or core i5 processors. On the account of generation, don't go beyond the 7th generation AMD or Intel Processing Systems.
However, we always prefer to go for the latest generation to experience the best performance from your laptop. You can purchase Intel Core i7 or Core i5 along with the 10th or 9th generation.
How Much Ram Do I Need for Pentesting? 
The faster laptops are required to work with the pentesting software and system. We mentioned earlier that Kali Linux must be installed which is a heavier system and the software that will be used is also heavier too; thus, a faster laptop is crucial.
Considering that, you have to go for a laptop that holds enough RAM capacity to install that heavy software and the operating system. Consequently, you should choose a laptop with a minimum of 8 GB RAM to continue your task smoothly and safely. However, having a laptop with 16 GB, or 32 GB RAM is more realistic for pentesting.
If you think about the budget and go for a laptop with a lower RAM capacity, the laptop will hang and stop working after a couple of minutes. So, to continue pentesting without interruption, you shouldn't compromise the RAM capacity.
How Much Storage is Required for Pentesting? 
Let's see how much storage is required for pentesting. Having sufficient storage in your laptop is a must for pentesting as you have to install Kali Linux OS and some heavier software programs.
So, a laptop with a minimum of 128 GB of storage should be chosen. But in spite of that, we suggest you get 256 GB of storage for the laptop you'll buy. That will enable you to divide the storage for the ethical hacking requirements.
If you get a laptop with high storage capacity, it can be used in the future for gaming and multimedia consumption after you leave the pentesting job.
In addition, you should choose a laptop that comes with a good quality display. Nowadays, the maximum laptops hold Full-HD or 2k displays that work fine and don't have any bad impact on your eyes.
Things You Should Consider While Getting a Laptop for Pentesting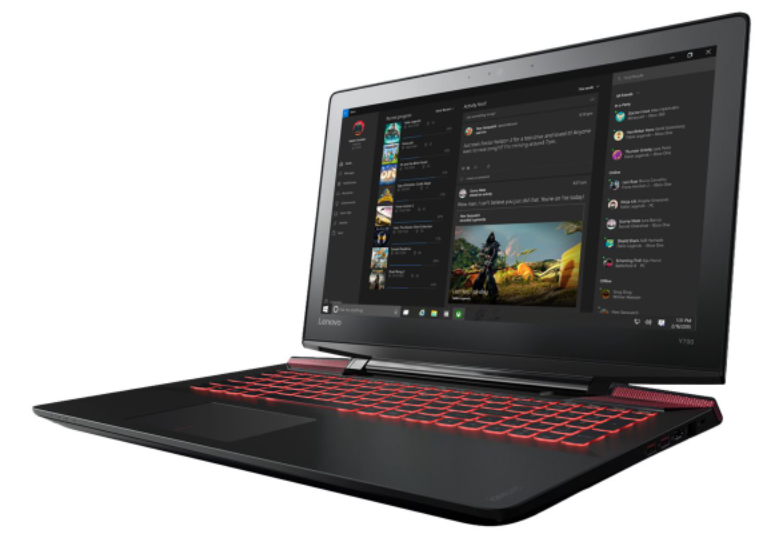 What to look for during the purchase of a computer for pentesting? We have described a couple of things about a laptop that should be taken into consideration while getting a laptop, especially for ethical hacking or pentesting.
The Capacity of Processor
You have to keep in mind that pentesting and ethical hacking require heavier software programs to be downloaded. As a consequence, the CPU must be strong enough for operating the software and application without any interruption. Besides, a processor with high capacity will help you do the task smoothly and faster. We recommend having a laptop with at least a Core i5 or Core i7 processor.
Check RAM Capacity
RAM capacity is another vital thing that should be checked before purchasing a laptop for pentesting. You have already known that pentesting is an avant-garde task that needs multiple applications and software to be performed. In that case, RAM capacity plays a significant role in which how your laptop will perform depends. Choose a laptop with a minimum of 8 GB RAM for pentesting.
Storage Option
The laptop you will buy must have at least 256 GB storage to install several heavier Software for pentesting. To do your task faster avoiding hang or other interruptions, having a maximum storage option is a must. Also, make sure that the laptop you'll purchase has an option to add an external SSD card.
Display
It is true that pentesting doesn't require a high-quality display. So, it is not mandatory to look at it when purchasing a laptop for pentesting. You can have a laptop with a minimum quality display without downsides. We highly prefer you to buy a laptop with a Full-HD and make sure that display clarity is high.
Graphics Card
Having a graphics card in a laptop for pentesting is not compulsory. But, if you would like to enjoy gaming during your free time, then it matters. On account of this, you can get a laptop with a 2 GB or 4 GB graphics card which is standard for gameplay.
Final Thought
Pentesting requires a highly configured laptop as you have to install different software that is heavier. If you are really interested in pentesting or ethical hacking, you must go for a laptop with a high-end processor and better RAM capacity. It is better to choose one with a minimum Core i3 or Core i5 processor along with the 9th or 10th generation. Moreover, the RAM capacity should be at least 8 GB, and having 16 GB RAM or 32 GB will be more realistic for pentesting.