Are you going to purchase a car tuning laptop? So that you need a top-notch laptop to do the work smoothly. Most of the cars in the United States come with an electronic control module (ECM) that allows using various software.
Therefore, tuning your car with the help of a laptop should not be difficult. It'll ease the use of the software that you need to use while car tuning. You'll have to rely on the criteria and settings found on your car.
Consider minimum storage, battery life, RAM along with CPU. Fortunately, there are a lot of good laptops out there, but you have to pick up the one that fulfills all your demands.
What Is a Tune-Up?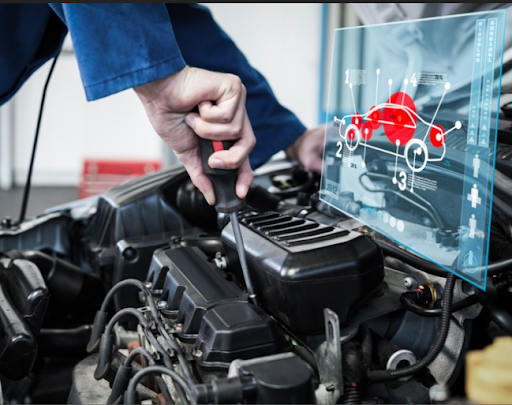 While working on automotive, some tasks necessitate the use of a laptop. Car tuning is an example of such automotive work. The term "car tuning" refers to the process of changing a vehicle to increase its performance.
The mechanics or technicians perform the modifications in accordance with the client's or customer's specifications. Engine tuning and chip tuning are other terms for car tuning. And for that reason, you need the best laptop for car tuning. The essential point is that we tune the ECU (Engine Control Unit) when we tune cars. 
Users should learn the fundamentals of automobile tuning before purchasing the laptop. The car engine is powered by a combination of air pressure (turbo), fuel, and ignition. These are the parts of the engine that generate power and torque. They can be modified on a computer, but it doesn't have to be the most powerful.
Minimum & Recommended System Requirements
Tuning your car requires you to have a laptop. Here are the minimum and recommended system requirements that you have to fulfill to do the job correctly- 

Tips for Purchasing a Car Tuning Laptop
If you want to experience a smooth car tuning process, you should have a laptop that will meet all the requirements. When choosing a tuning laptop, you should consider certain factors. Here we've provided some tips for your convenience that will help you choose the right one-
You'll need a good amount of storage while you need to set up your car with it and save all the files. So a laptop with a storage capacity of 128 GB will be good enough, but a 256 GB SSD will be the best. You can increase the hard drive with 512 GB storage if you require it. This is essential to use (solid-state drive) SSD drives because it delivers faster load time.
Random Access Memory (RAM)
Though you don't require a lot of memory for car tuning, 4 GB is enough. However, it's better to add 8 GB of RAM to your laptop. It's actually more than enough to efficiently run any software on your laptop. While you're doing car tuning as a professional, consider selecting a laptop with 16 GB RAM.
The display is vital as it helps to view the diagnostics or other tests while running on the software. As you're going to use this device inside your car, it should not be more significant than 15.6 inches. From 13-17 inches will be best for a car tuning laptop.
Most of the time, you have to work outdoors, and that is why you have to choose a laptop with 300 to 350 nits brightness.
Central Processing Unit (CPU)
Though most modern software requires the fastest processors, car tuning is not like them. Good tuning software will work on Celeron, Pentium as well as Atom processors. You don't need to break the bank by over-investing Intel i5 or i7 processors. You have to remember U-category products are more energy efficient. Saving the battery life is most significant, and this processor will help you at this point.
Having battery life with enough time is a significant factor because, in most cases, you need to work near or in the car. Battery life differs from several laptops, which is 6 to 20 hours. Experts recommend choosing a laptop that will give 8 hours backup on a single charge. If you leave in the heap of work, consider choosing a laptop that can back up for 10 hours.
While you require a laptop for car tuning, it should have a USB type C and HDMI port. You'll need a display port on your laptop which will be very handy while connecting to a display. If you're a professional, you can use LAN ports to work with some premium software.
What Are the Signs My Car Needs a Tune-Up?
A tune-up should be part of your vehicle's annual essential maintenance. There are numerous signals that your automobile should need to be taken in for one right away. It's time to arrange a tune-up if you've seen a significant decline in your average gas mileage.
These are the symptoms when you understand that it's time for a tune-up-
A bright Check Engine Light
Frequent stalling
Weird "knocking" noises are coming from the engine
General "roughness" when driving your car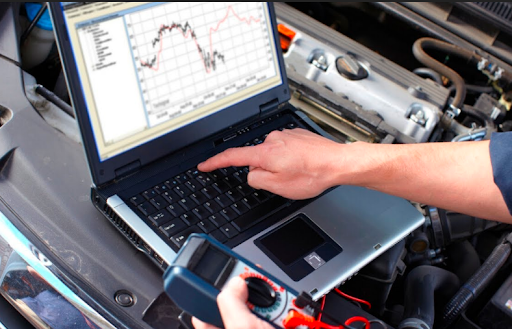 Benefits of tuning your car?
To better the performance of your car, you have to tune the car regularly. Here are some factors and benefits for which you need to tune your car-
Improve the Performance of the engine.
To increase the vehicle's speed.
Improvements in the ignition.
To increase the efficiency of fuel.
Filters of Air
How Can I Use My Laptop To Diagnose My Car?
When it comes to cars, many individuals believe it is impossible. They don't think that their vehicle contains a few plugs as well. You'll need a laptop with an OBD-II interface kit. To tune your car with a laptop, follow the steps below-
Install the software on your laptop.
Identify the OBD connector on the car.
Connect your laptop and automobile to the OBD kit.
Start the car tuning software.
Now scan the vehicle for problems.
What are the main aspects to focus on as a car tuner?
As a car tuner, you should want to consider utilizing a laptop that is both light and powerful. Aside from that, make sure the battery life is good, the processor is at least an Intel i5, and the memory is at least 16 GB RAM.
Most computers these days have a battery life of 10-16 hours on a single charge. These features are included in the best laptops for vehicle tuning described in the previous paragraph.
What type of software do we use for car tuning?
There are various ECU software solutions that you can use to tune your car, and they will give advanced-level functional services. You can't get a satisfying result if your software doesn't perform well. Here are some of them-
TOAD Pro
Q-Tuning
MaxxECU MTune
MoTeC Software
Elite Software Programmer (ESP)
Viezu K-Suite (KESS and K-TAG both are included)
You can use these software solutions for tuning, fuel management, DPF removal, speed limiter, along with tweaking other functions.
Wrapping Up
When it comes to automobile tuning with your laptop, most people do not consider any specific laptops. However, if you want to do it professionally and obtain the best results, the most appropriate laptop should be considered. Select a laptop that works for you to perform well on the best budget. An affordable laptop with the best performance will not give the chance to regret while tuning the car. With all these tips, we're hoping our information will be able to help you find the right car tuning laptop.