When you upload a picture for a post or a cover in a social network, it is stretched or cropped so that the most important thing is no longer visible. Or the image is suitable for the full version of Facebook, but the mobile application looks awful. Is it really that complicated?
Let's figure out what image size is right for each popular social network. And to quickly make a picture the size you need, an online image resizer will help you.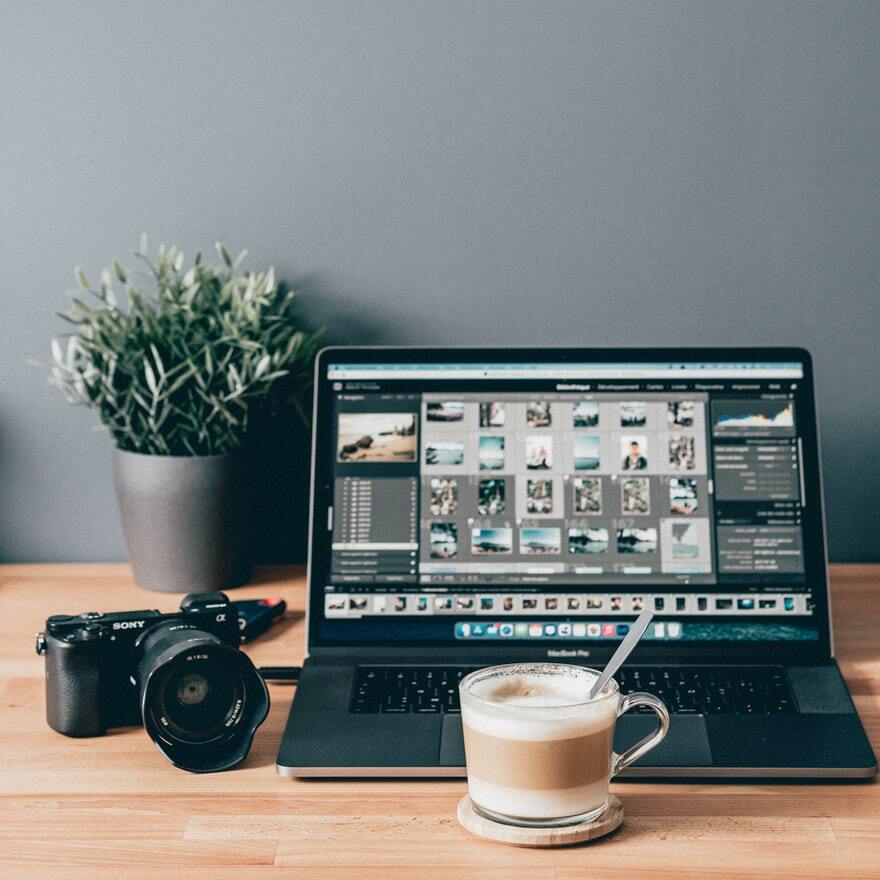 Image size for Facebook
We advise you to upload pictures in PNG format to avoid pixelation due to Facebook algorithm compression. But JPG format is also supported.
Userpic
Facebook's official help states that the username appears at 170×170px resolution on PCs, and at 128×128px on mobile devices. The shape of the picture on all devices is round.
Facebook has several sizes of covers. Let's find out what size image you need:
PC personal profile cover – 851×315px;
PC page cover – 820×312px;
group cover on PC – 820×250px;
event – 1200×628px;
smartphone covers – 640×360px.
Keep in mind, on a smartphone the cover is cropped on the sides, so put the text and important elements in the center of the picture. If you don't know what and where best to place it to be beautiful, read our article about 44 rules of composition.
Post
The ideal image size for a Facebook post is 1200×630px.
Stories
The size of stories on Facebook is 1080×1920px. The same image will work for Instagram Stories.
Image sizes for all Facebook posting locations:
news feed – at least 254×133px;
stories – at least 500×889px. Ideally, 1080×1920px;
Audience Network: native, banner and cross-page ads – at least 254×133px;
Instant Articles – at least 254×133px;
Marketplace – at least 254×133px;
stories in Messenger – at least 500×889px;
ring gallery – 1080×1080px.
Facebook doesn't like promotional images with lots of text. For them, it reduces the reach or refuses to show ads at all. So check your finished design with this service from Facebook. If the service will show that the picture has a medium or high amount of text, we recommend reducing the font size and removing unnecessary words.
Image size for Instagram
Instagram accepts images in JPG, PNG, and GIF format for posts and Totes, and JPG, PNG for the userpic
Userpic
The main photo in Instagram is only 110×110px in size. Because of this, small details and captions will be hard to make out. The shape is round, so don't put important details in the corner — no one will see them.
Posts
To keep your profile posts from being cropped, upload a square image – 1080×1080px. This is especially important when creating an infinite feed, which we wrote about earlier in this article. If you don't plan to make an infinite ribbon, the picture can be horizontal or vertical. The main thing is that it should not exceed the size of 1936×1936px.
Instagram Stories
The recommended size for Stories is 1080×1920px. But if you keep the 9:16 ratio, you can change the size.
IGTV
The recommended cover size for IGTV videos is 420×654px.
Advertisements
The dimensions for ads in the feed are the same – 1080×1080px, and in Stories 1080×1920px. Instagram, like Facebook, lowers the reach for images with lots of text. So check the images with Facebook's tool before launching. And if you want to learn more about advertising on Instagram, read our guide to setting it up and running it.
Image size for YouTube
Cover image
YouTube recommends using an image size of 2560×1440px for the cover image. Place all important elements in the "safe zone." This area is visible on all devices and its size is 1546×423px. The minimum size of the cover image is 2048×1152px.
Channel icon
YouTube uses your photo uploaded to your Google account as the channel icon. The recommended size is 800×800px and the formats are JPG, BMP, or PNG. The GIF format is not supported.
Video Preview
The video preview is the image we see when previewing a video. Its size is 1280×720px, just like the videos themselves. And the acceptable formats are JPG, GIF, GMP, or PNG.
You can run YouTube ads through the Google Ads service. For some ad formats, you need to create images, and we'll help you decide on their size.
Media ads are placed above the list of recommended videos. Their sizes are 300×250 or 300×60px.
Overlays appear at the bottom of the player. The sizes of the overlays are 468×60 or 728×90px.
Image size for Twitter
You can upload images to Twitter in JPEG, PNG or GIF format. However, animated GIFs are not supported in the profile photo or on the cover.
Profile picture
Twitter recommends choosing an image size of 400×400px for your profile photo. Don't put important elements and text in the corners, because Twitter will round off the picture when you upload it. Remember — everything important is in the center.
Cover
The cover size for Twitter is 1500×500px. In mobile browsers and apps, the cover is not cropped. But plan the layout of important elements with the profile photo covering the bottom left part of the cover.
Ribbon
The ideal image size for a tweet is 1024×512px. The vertical image in the feed will be cropped but will open at full size when you click on it.
Image size for LinkedIn
Userpic
The image format for your personal LinkedIn profile should be square and 300×300 or 400×400px in size. Don't place anything important in the corners, as the personal profile userpic is round. For a company profile, 130×130px is fine, and the shape remains square.
Profile cover
Choose an image size of 1584×396px for personal profile cover and 1536×768px for company profile cover. Keep in mind that the PC will only display an image width of 220px.
Post
For the post image, the recommended size is 1200×627px.
Conclusion
Now you know the basic image sizes for popular social networks. Now we and the whole world are waiting for beautiful and stylish publications, covers, and advertising creatives from you!