Toyota is the home to all models, designs and actions. From launching new cars like the Toyota Yaris to winning the FIA World Endurance Championship (WEC) title, Toyota is the company to visit when looking for the best car in Thailand.
Whether it's a pickup, MPV, sedan, SUV or a commercial vehicle, there is line up to suit every need. And for the pricing, cheap, expensive and average-priced cars are all available. According to Consumer Reports 10 Top Picks of 2020, Toyota models occupied the largest percentage: an indication of the efficiency, owner satisfaction and reliability of Toyota cars.
You may not like Toyota cars torque, speed and power, but their functionality will excite you. Mechanical failures are less witnessed. For anyone to buy a Toyota Fortuner, his choice cannot be influenced by the exterior design. Reliability, safety and economy are Toyotas influential factors.
Toyota Models Pricelist Comparison Chart in Thailand
| | |
| --- | --- |
| Car Model | Price list |
| Toyota C-HR | THB 979,000 – 1,160,000 |
| Toyota Camry | THB 1,455,000 – 1,809,000 |
| Toyota Commuter | THB 1,269,000 – 1,299,000 |
| Toyota Altis | THB 839,000 – 1,099,000 |
| Toyota Fortuner | THB 1,319,000 – 1,839,000 |
| Toyota Yaris | THB 539,000 – 649,000 |
| Toyota Revo | THB 689,000 – 1,210,500 |
| Toyota Sienta | THB 765,000 – 825,500 |
Which Model Do You Need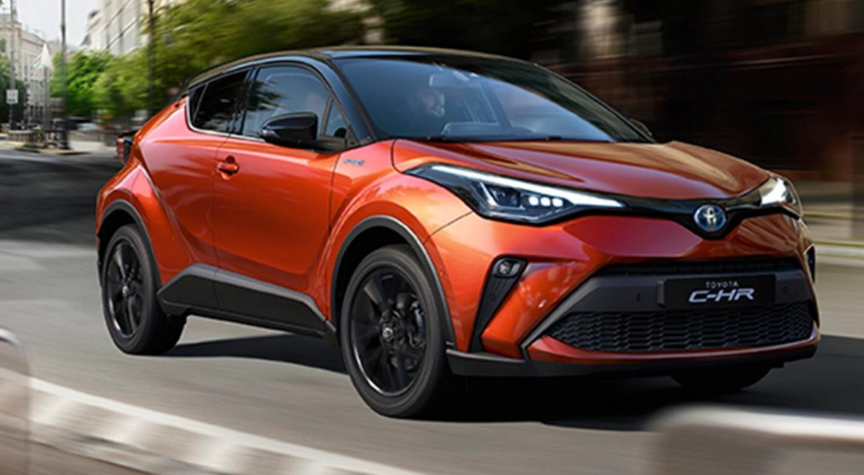 The 2020-2021 Toyota C-HR isn't strong for hard revving, and the interior is a bit squeezed but stylish and comfortable. Its distinctive design and modern colour palette are worth your money. Its front end is strikingly sharp and its sporty design perfectly plays to its boldness style.
Comparatively, Toyota Yaris and Toyota C-HR are in the B-segment and have similar gear pattern system. Additionally, their seating capacity is equal, but the prices say otherwise.
Seating at the cockpit, the leather-trimmed seats will support you firmly as you enjoy the best music from the SiriusXM accessible through the 8-inch touchscreen display.
Powering the C-HR 1.8 Hybrid is a 1.8L in-line 4-cylinder engine that delivers 98 horsepower and 142 Nm of Torque. With the electric motor in action, the total power rises to 122. All the power is transmitted through the E-CVT automatic system.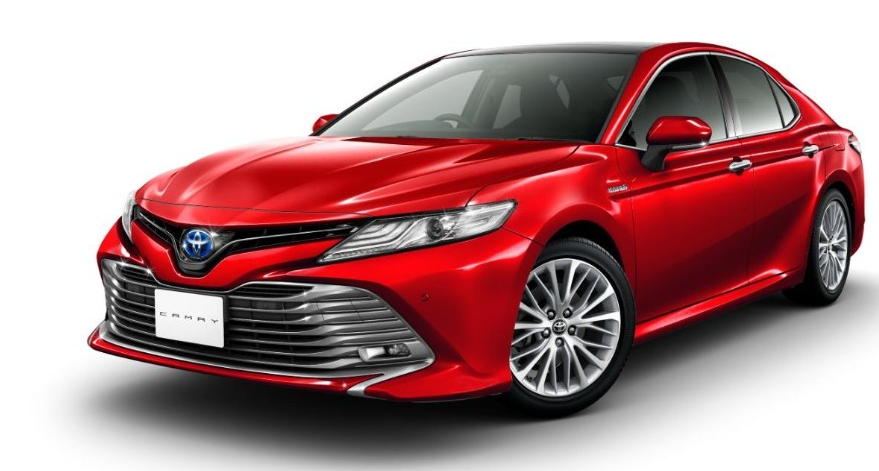 The energy, design, colour and entertainment system makes Toyota Camry stand out. Interestingly, the aggressive and tough front end is characterized by metallic front grille revealing its chrome accents and a sporty mesh. Besides the engraved fog lights, Toyota Camry front design is partly borrowed from Toyota Altis and Toyota Vios– my reservations.
Camry's interior is filled with luxury. The harmonious interior lines and new centre console matching the soft leather piano speaks style and luxury. Additionally, this model comes with a 7-inch MID dashboard.
For more safety, its security features include nine airbags, Toyota Safety Sense, automatic variable speed control system and cruise control system.
The 2020-2021 Camry carries a new hybrid engine that produces 178 horsepower and 221 Nm of torque. The electric motor produces 120 horsepower and a torque of 202Nm.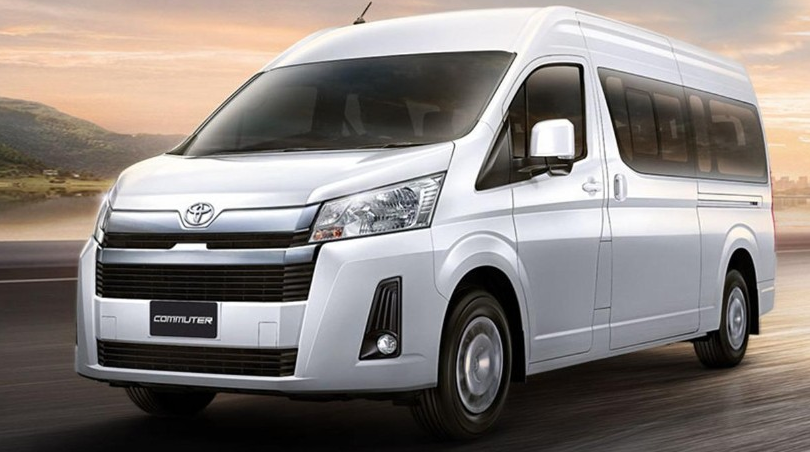 Toyota Commuter is the best commercial vehicle with a powerful engine and a spacious interior to buy. As the leading Toyota passenger van in Thailand, Toyota Commuter comes with 15 seats and, is equipped with a GD diesel engine to make it economical.
Its general design isn't that attractive but the 2.8L 4-cylinder engine mated to a 6-speed manual or automatic transmission system will attract you. With the engine capable of producing a maximum power 163 PS and a torque of 420 Nm, you'll take passengers to any region.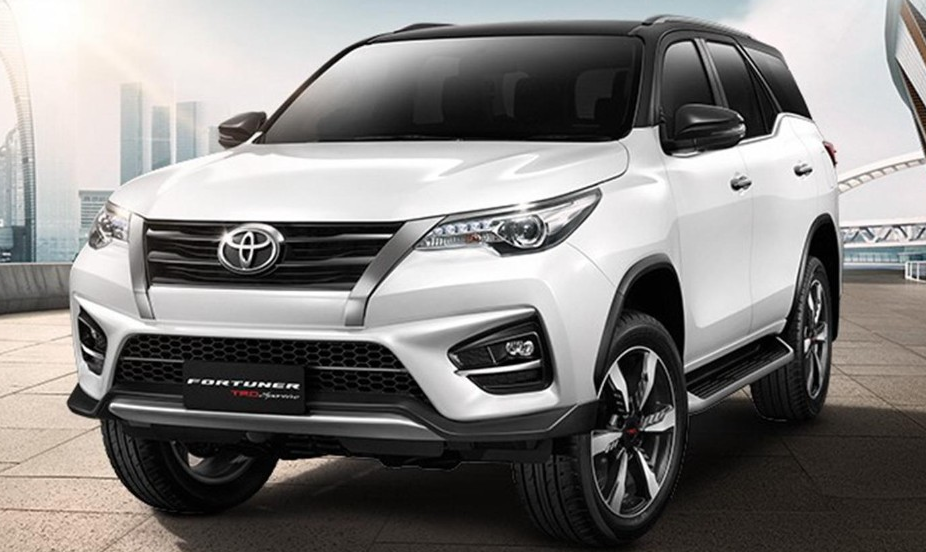 Fortuner is a premium five-door mid-size SUV that's built on Hilux pickup truck IMV platform. The latest creation on the Toyota Fortuner has an iconic design mostly reserved for luxury cars. Talking of the Legends, they ride on 20-inch aluminium rims that carry an indestructible tough frame.
The exterior and interior have equally good designs to match its price. Both the headlights and taillights are LED. And as the interior colours, charms you, the flanked centre console and garnished by metallic accents will hint its inner beauty.
Looking at the combination of the security features, its evident the Fortuner is the safest SUV to drive. With the stabilizer system at work, riding on potholed roads and rocky trails is also a smooth journey. Toyota Fortuner offers a choice of two engines; a 2.4L 2GD-FTV engine with a capacity of 2393 cc and a VN-Turbo 1GD-FTV diesel engine with a capacity of 2,755 cc.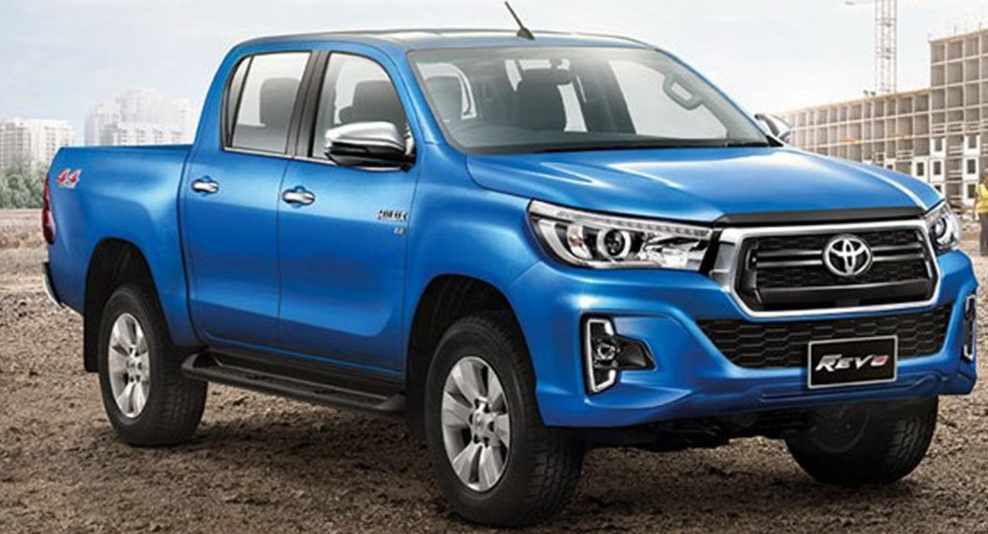 Revo is a double cab pickup truck built with high precision in all aspects for premium customers. It was launched in 2020 and has 40 sub-models to suit everyone's specifics. Honestly, if Toyota Tacoma's front view ever took your attention, you'll say Toyota Hilux Revo is its replica.
The 2.8L 4WD Toyota Revo dresses a new grille with chrome garnish and a dimpled front bumper seemingly hiding its round fog lights. Revo stands on 18-inch alloy wheels, has Bi-Beam LED headlights and a smart key that's different from the other keys.
To keep you entertained, the audio system has an 8-inch touch screen that's compatible with Apple CarPlay and Android Auto. Despite being a pickup truck, it has a spacious interior and a roomy luggage space. The VN – turbo engine produces 204 horsepower rotating at 3,400 rpm and a torque of 500 Nm at 1,600-2,800 rpm. This 2,755 cc engine is mated to a six-speed automatic transmission system.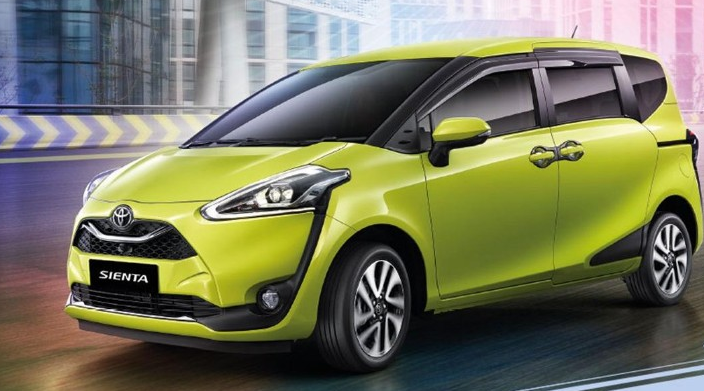 Toyota Sienta is slightly more expensive compared with Toyota Vios but their cylinder volume and maximum power are equal. This seven-seater family car is a fuel-efficient mini MPV utility vehicle that consumes a litre per 20.6 km.
To date, Toyota Sienta carries the 2NR-FE old engine with 1,496 cc capacity that produces 108 PS at 6,000 rpm and 140 Nm of torque at 4,200 rpm. This power is transmitted by a CVT automatic transmission to the front wheels.
Conclusion
The Toyota Company has proved "The car in front is a Toyota" slogan true for years. Whether it's an MPV, hatchback, Sedan, SUV or pickup truck, this automobile manufacturer has the best models. And with more concentration given to the functionality and reliability, Toyota models have ruled in most of the segments.