Refuelling cars in Malaysia has been one of the biggest drains to the youngster's wallets. Proton Saga and Toyota Vios are the most obvious in this choice. For automobile manufacturers to remain relevant is these harsh times, majorities are always trying to be relevant by producing the most fuel-efficient and affordable cars that are under RM 100,000.
As fuel prices go up, auto buyer's only option is to choose cars that favour their living standards and daily routines. Cars have become a necessity for many in Malaysia. This factor has led the best auto dealers to have a collection of the low budget vehicles for every consumer segment.
So here are the top 10 cheap and fuel-efficient cars in Malaysia:
Price from: RM 32,800 – 39,800
Fuel consumption: 5.5-litre/100 km
The Proton Saga a sedan is the cheapest car to buy in Malaysia in its segment. Perodua Axia has slightly cheaper variety but doesn't resonate with the buyers as the Saga. Saga is a fuel-efficient car powered by a 1.3L Premium CVT engine that's paired to a 4-speed automatic or 5-speed manual transmission system.
Riding on the highways, Proton Saga will consume 5.5-litre/100 km but, in the city, the rate will go up to 8-litre/100 km according to our tests. However, its fuel consumption rating stands at 6.7-litre/100 km.
Price from: RM 79,906 – 91,310
Fuel consumption: 7.1-litre/100 km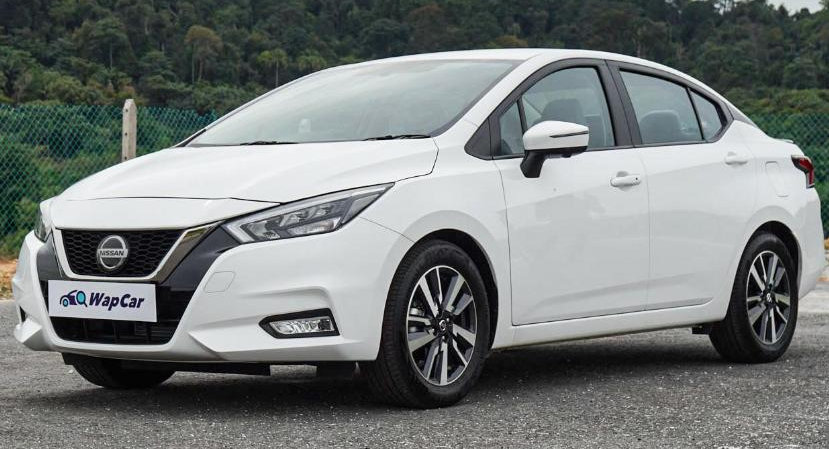 The facelift in the All-New Nissan Almera is a threat to its competitor Honda Accord and Honda Civic but only physically. Considering all the systems included in this sedan and the interior space, its RM 79,906 – 91,310 pricing is fair. Nissan Almera gets its power from a 1.0L three-cylinder turbo engine mated to a CVT engine that produces 100 ps and 152 Nm. With the Android Auto missing, the level of entertainment is low for the youngsters.
Statistics from 66 models proves that Nissan Almera consumes 7.1 litres/100km. But according to other sources, Almeras' fuel rating is 7.2 litres per 100km just a digit shy away from the test.
Perodua Alza
Price from: RM 49,944 – 60,525
Fuel consumption: 12.7 km/litre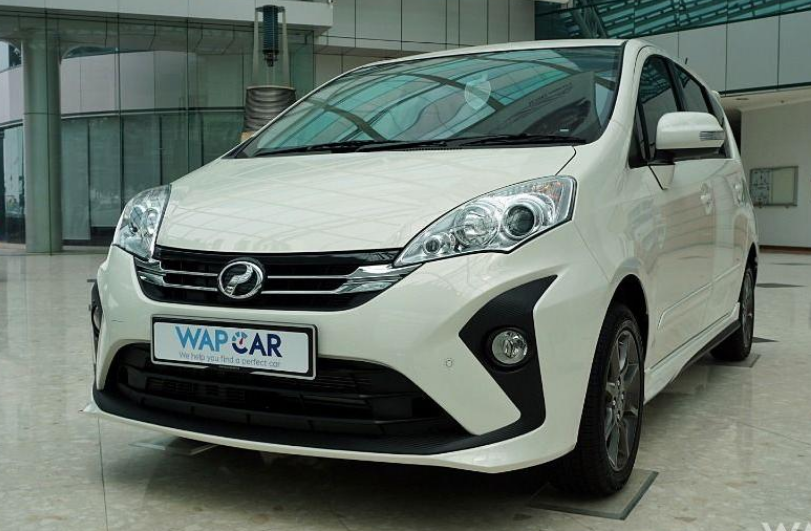 Whichever Perodua Alza variety you choose, it will carry a 1.5 litre DOHC petrol engine that dispenses 104 horsepower and a torque of 136 Nm. It may not be the cheapest small car but, in the mini MPV segment, it's hardly impossible to get one at RM 49,944 in Malaysia. With added features like Bluetooth, Smartlink and cluster of other new instruments, going for the modern AV AT is the better option.
At 6,000 rpm, the 1.5-litre engine produces 104 horsepower and a torque of 136 Nm at 4,400 rpm. The engine is connected to a 4-speed conventional automatic transmission system. On the other hand, the Alza S utilizes a 5-speed manual system.
As per Perodua, the New Perodua Alza consumes 12.7 km/litre.
Price from: RM 49,944 – 60,525
Fuel consumption: 8.36 km/litre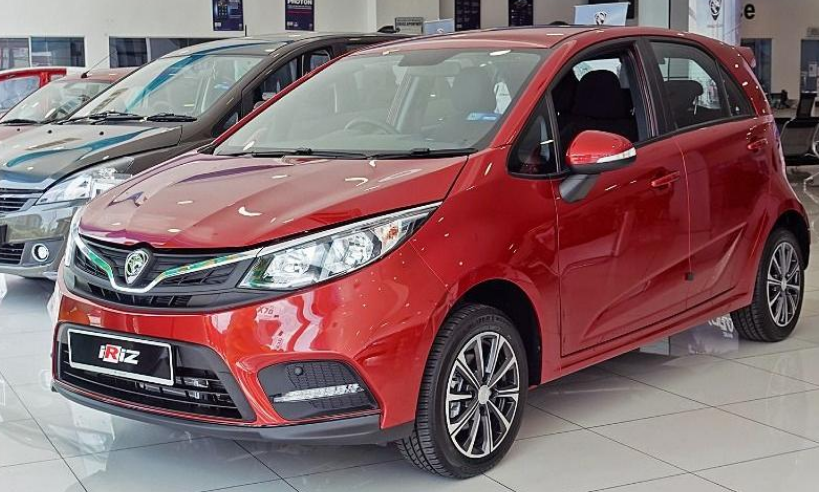 With the premium Proton Iris variant equipped with 6 airbags and the other variants with modern safety equipment, RM 49,944 – 60,525 isn't much for the youngsters. Iris has an appealing design and is better suited for urban rides. Proton Iriz is a commendable cheap hatchback with a good driving performance offering two engines. The 1.6 L engine powers 109 ps and 150 Nm. The lesser 1.3 L engine produces 120 Nm and 95 ps.
The only 5-speed manual transmission system available is mated to the 1.3 L Standard variant and, the rest of the variants are offered with a more silent CVT system.
Using unleaded fuel only, the Iriz is not a good consumer of fuel. On tests, its low fuel consumption rate stood at 8.36L/ 100 km.
Price from: RM 42,600 – 54,600
Fuel consumption: 8.4-litre/100 km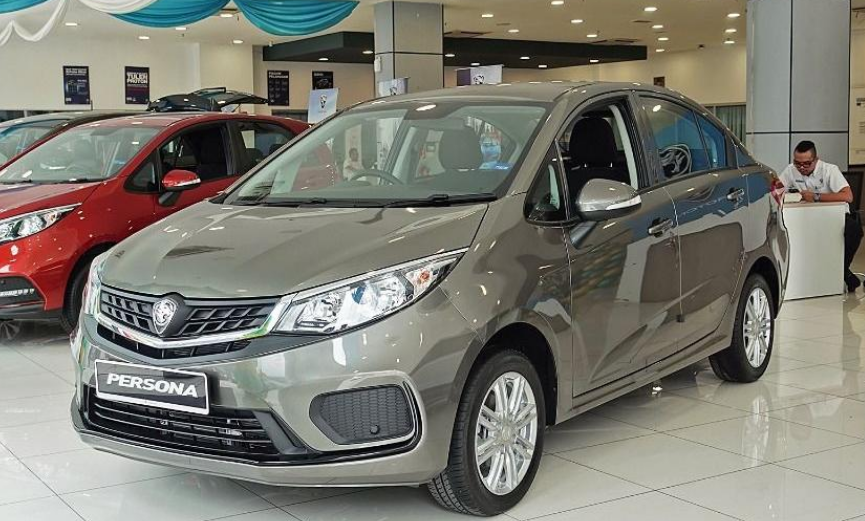 Any youngster looking for a sedan in Malaysia offering the best value for money should consider the Proton Persona. Again, its space and practicality are acceptable based on its standards and value.
The 1.6 L Premium Proton Persona selling at 54,600 is equipped with a naturally aspirated 4-cylinder petrol engine that's connected to a CVT automatic transmission system. This engine produces 109 ps at 5750 rpm and 150Nm at 4,000 rpm.
Persona isn't costly to maintain its fuel tank full given its low fuel consumption rate of 8.4-litre/100 km.
Price from: RM 56,773 – 62,278
Fuel consumption: 8- to 9-litre/100 km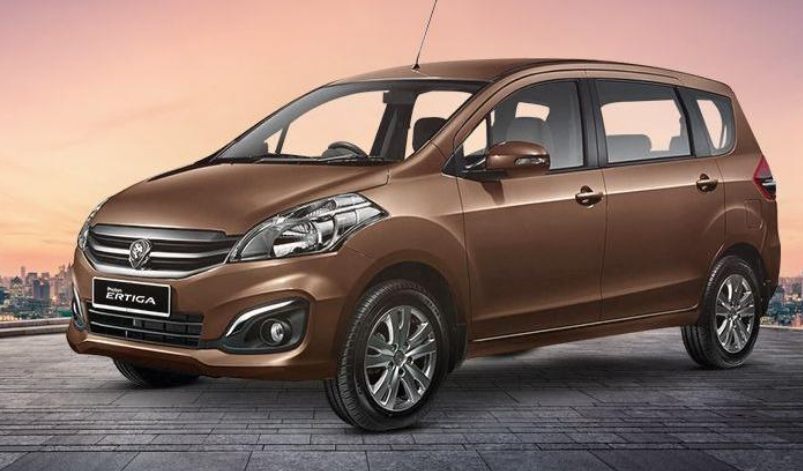 Proton offers three variants of the Proton Ertiga but all fall under RM 100,000. All the variants carry 1.4 L four-cylinder engine. There's not much equipment either in the security section to warrant high prices but comfort and the large interior is a guarantee.
Proton Ertiga is economical with the MT estimated at 5.7 L/100 km and the other variants 6.0 L/100 km.
Price from: RM 88,314 – 91,885
Fuel consumption: 7-litre/100 km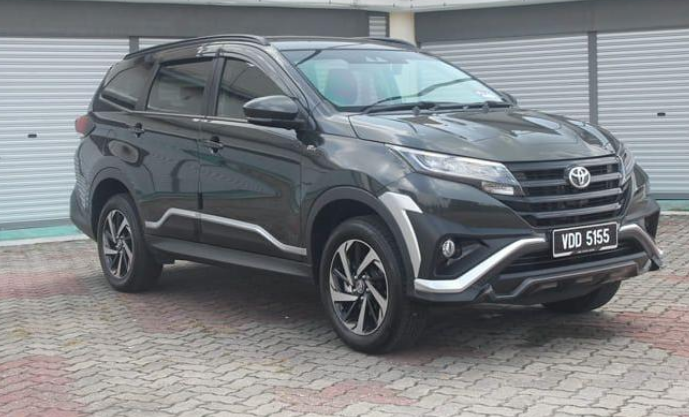 Toyota Rush carries a weighty body that is elegantly designed to outperform its competitors Perodua Aruz and Honda BR-V. This fuel-efficient MPV is among the cheapest 7 – seater Toyota has ever offered besides Toyota Avanza in Malaysia.
The Rush has a good driving performance, and the suspension system is firm enough to offer the comfort needed. And combining it with the 4-speed automatic gearbox, the ride becomes smoother.
Price from: RM 76,800 – 90,400
Fuel consumption: 6.8l/ 100km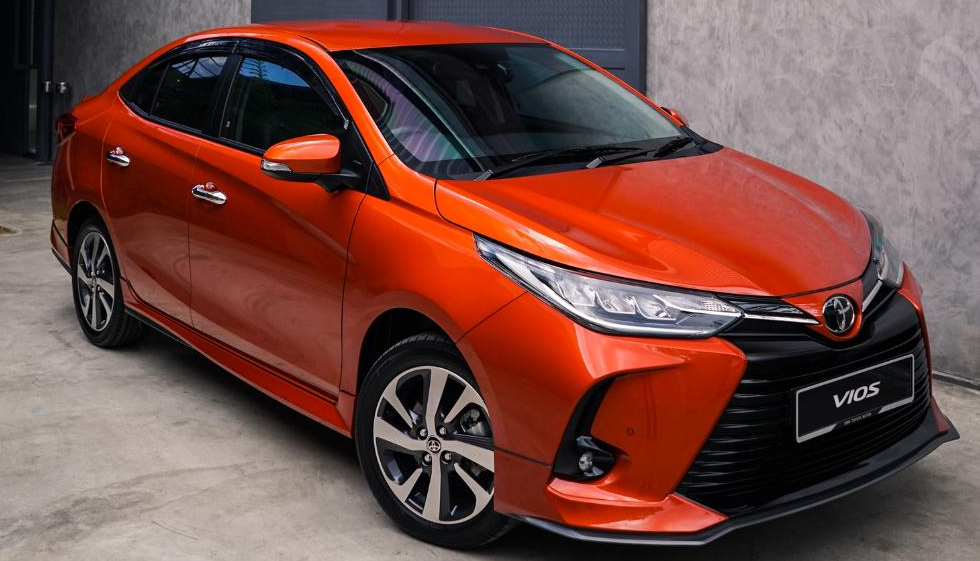 Even though Honda civic type r cannot be matched with Toyota Vios performance, their interior and exterior designs are worth admiration, especially to the youngsters. With the 2019 Toyota Vios 1.5-litre NA petrol engine mated to a CVT gearbox, the driving experience is as good as you think.
The fuel consumption rate is as low as 6.8l/ 100km.
Conclusion
Cheap and fuel-efficient cars are not designed only for youngsters. Senior salespeople and negotiators hide their prowess in these varieties. To ensure there is a cheap car for everyone, Malaysia the model you admire most. And besides every model you choose, there is a better option beneath it.