Ford sells a lot of Edge SUVs. It unloaded 142,603 in 2017 alone. The reason is that it's a solid sport utility vehicle with ample storage space. It's a big vehicle so it's not particularly fast or agile, but it gets the job done. With the 2019 refresh (starting at $29,995), the automaker sticks with what works while creating a slightly more aggressive-looking vehicle and updating its driver-assistance features.
Pros
Co-Pilot360 is a much improved semi-autonomous suite
Standard safety features include emergency braking
Sync 3 is still a solid infotainment system
Cons
Still some ping-ponging with lane keep assist
Weird delay when you put the pedal to the metal
Body roll becomes very apparent around sharp corners
Summary
The 2019 Edge is a huge safety and tech upgrade even if the rest of the car only experienced a minor refresh. It's not flashy and won't impress your performance-minded friends, but it will do exactly what you require from a mid-size SUV.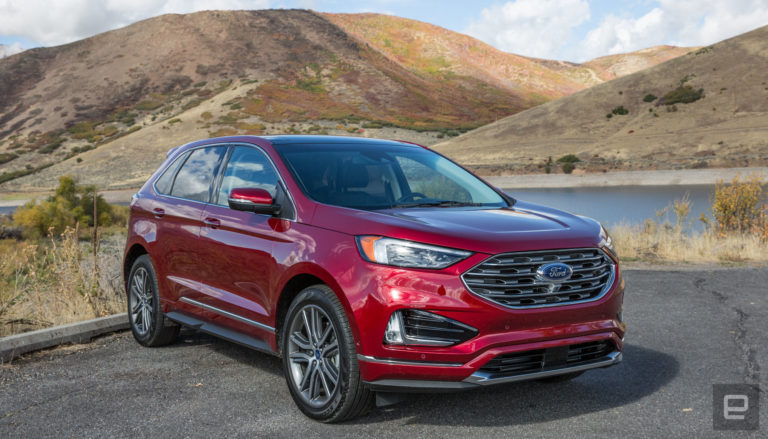 At the center of that new technology is Co-Pilot360. The Edge is the first Ford vehicle with the updated driver-assistance suite. Like other automakers, Ford has decided to drop its newest tech in an SUV because people buy a lot of SUVs. The result is a safer vehicle with some of the more important features available as standard equipment.
…
Read full post here:
https://www.engadget.com/2018/10/10/2019-ford-edge-review/