Everything from smartphones to TVs are going compact. Little wonder then that the conventional home theatre systems are making way for streamlined soundabars. Now for high-end TVs such as LG's OLED line-up, you have expensive soundbars from Sony, Philips, Bose, and Sonos. But, if you prefer value over finer detail, and own a large screen TV from brands such as Micromax, Intex, or VU, you are more likely to buy a cost-effective soundbar. And that's the crowd, TaoTronics is targeting with its TT-SK15 Bluetooth soundbar.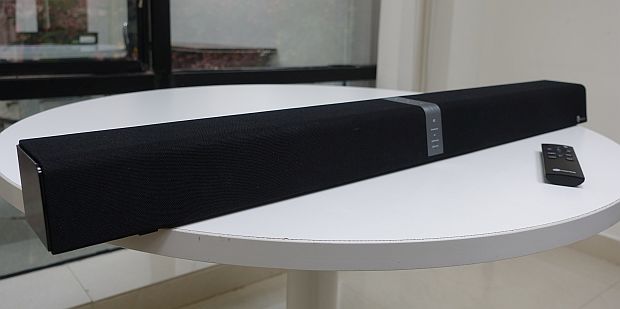 Design And Build
The TT-SK15 costs only Rs 6,000. However, going by the looks, it looks a lot more expensive than that. During the testing, most of friend would guess its price to be north of 10k. Chinese brands are incredibly good at delivering excellent build quality at affordable prices. The soundbar is made of quality plastic. Even, the speaker grille foam does not feel cheap.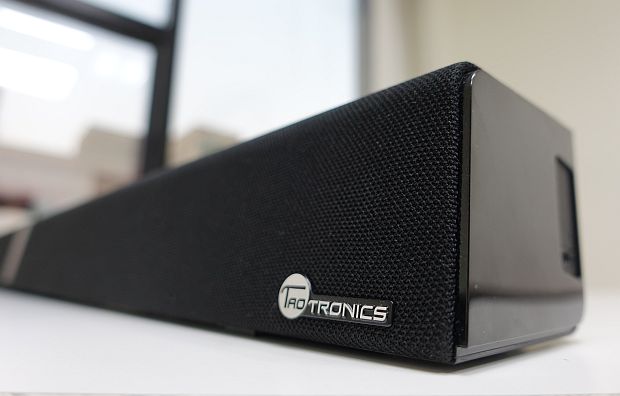 Be it, design or build quality, TaoTronics has done a great job. The design is surprisingly understated, with prominent use of black. The on-device control panel is housed on a metal strip, which is a nice touch. For Rs 6,000, you can't possibly ask for more.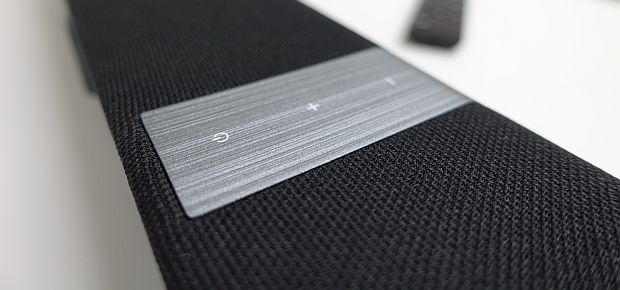 Setup
The TT-SK15 can sit in front of your TV. Or you can wall-mount it just two screws. Hook up the TaoTronics TT-SK15 to your TV using the bundled RCA cable. There's an option for 3.5 mm and optical audio input as well. Optical audio input is ideal to pair it with gaming consoles. For all your other smart gadgets, there's Bluetooth connectivity.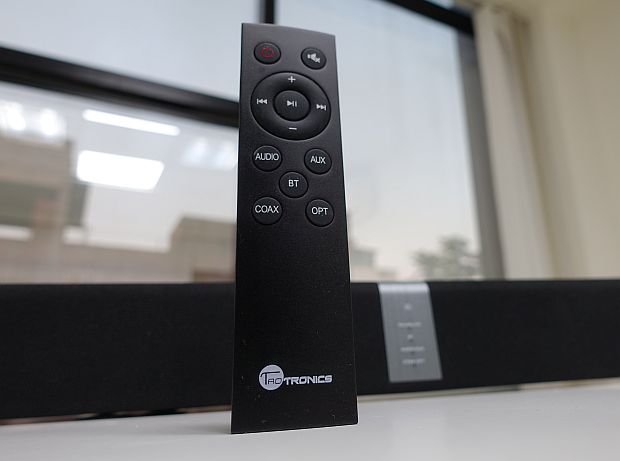 Apart from the on-device controls, the TaoTronics TT-SK15 comes with a sleek remote controller. It clearly takes the design inspiration from Amazon Fire Stick's remote. It is quite user-friendly so I'm not complaining. It has a D-pad with playback and volume control. You get dedicated buttons to switch to different input methods such as Bluetooth and coaxial cable.
Performance
As I said earlier, it is difficult to gauge the TT-SK15's price by the looks of it. However, the soundbar's audio quality gives it away. Not that the sound output is bad, but you can immediately tell that it is the sound of a budget audio product.
The soundbar houses 2-channel system inside its sleek body. It has 40 Watt speaker in 2 x 20 Watt configuration. On full volume, it is loud enough to fill sound in a 2BHK flat. It is perfect for watching movies.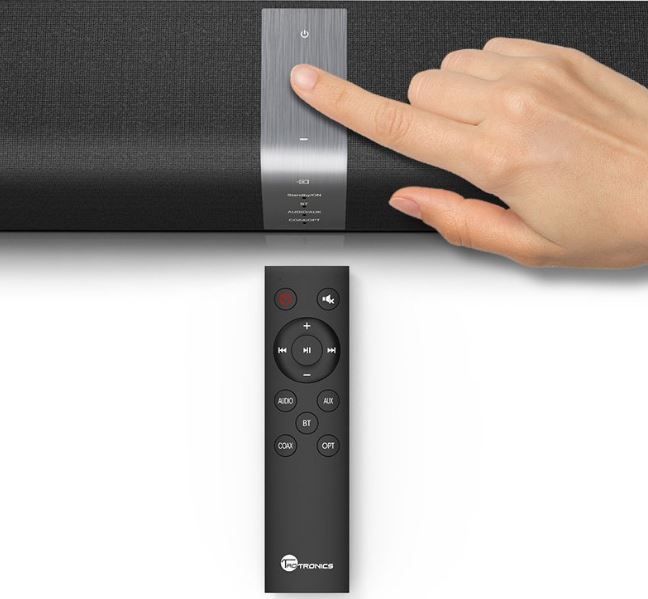 While there's nothing to complain in terms of loudness, clarity is definitely not is forte. The speaker sounds muddled when you play Bollywood songs. The TT-SK15 also accommodates two passive radiators. But, I feel that the speaker lacks depth when producing low frequency sound. So, if you prefer bass to be on the higher side, this soundbar for not you.
Verdict
Priced at Rs 6,000, the TaoTronics TT-SK15 offers great value. This well-built soundbar effortlessly blends in a contemporary living room. It is a no non-sense soundbar, which is easy to setup. The sound output could have been better. However, considering its price, I would say it is a good budget speaker to accompany your TV.
(techtree.com, https://goo.gl/3fJwrw)