It was only a matter of time before Google answered Amazon's call in the screen-based smart home market. The Lenovo Smart Display is exactly that: the first Google Assistant device to directly take on the AmazonEcho Show.
We highly doubt that Lenovo will be the only company to unveil such a device at CES 2018 – the show which Lenovo used to unveil its latest laptops and smart devices – but it's an interesting first step. And a far, far better product than the limp Home Assistant revealed a year ago.
With Google backing this project, the Alexa versus Google war is truly on.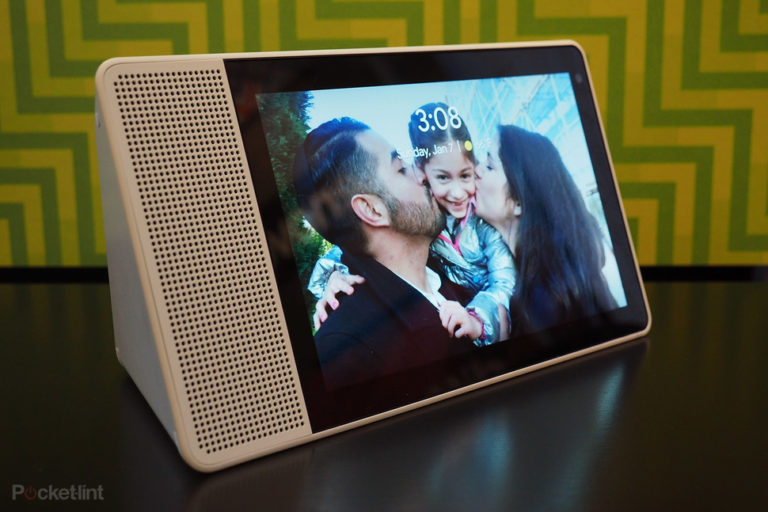 Design: When a tablet is not a tablet
Google Assistant baked in
Two dual mic arrays
10.1- and 8-inch size options
Flip 90 degrees for vertical use
10-inch features bamboo rear and 1920 x 1080 touch display
8-inch features soft-touch rear and 1280 x 720 touch display
At first glance you might think the Lenovo Smart Display is a tablet. It sort of looks like one, but it's meant to act more as a piece of the furniture than something you'll pick up and handle with much frequency.
A peek around the back reveals why it's certainly no tablet: the rear has a curve, extending into a stand, which certainly looks better considered than the brutalist style of the Amazon Echo Show. On the 10-inch model this is bamboo, while the smaller 8-inch model has a soft-touch rear.
Then there's the software. The Smart Display isn't a tablet because you can't access Google Play for a full array of apps. Instead it's all about Google Assistant.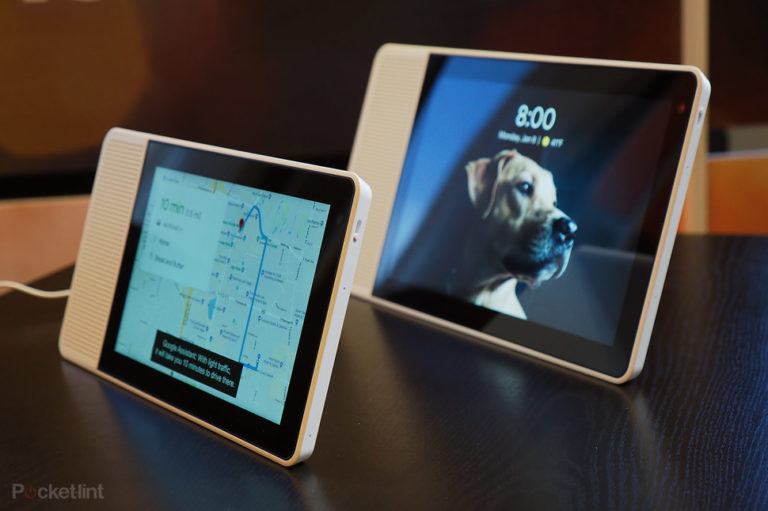 If you're aware of Assistant – it's Google's voice-activated helper, which is already available on many Android phones – then in the Lenovo deviceit features in mildly adjusted form. That means the same "Hey Google" wake word, after which you can speak to the listening device and it will understand you and respond. Well, that's the idea.
Google Assistant can do things like triggering a Google Routine (a chain of events related to other smart products you may own, like lighting and a thermostat), contextually answering your questions using Google's search tools and browsers, setup reminders and meetings via Calendar, and so forth.
In the Lenovo Smart Device the interface design is different to that of a phone, however. Everything is larger, bolder, pared down without the ultra-detail that you'll find from Google Assistant on a phone. This is to keep things simple, to typically keep your hands off the device – although the touchscreen is perfectly usable – and help focus. Think of it as your Google Hub.
How that will progress through to the Smart Display's middle-of-2018 launch date remains to be seen. This interface isn't final, not all the Google features are yet in place. And because you can't access Google Play for additional apps, the progress of what the device can do is entirely in Google's developmental hands (there will be an API for baked-in features, games, third-party smart device control – but that'll all have to be approved).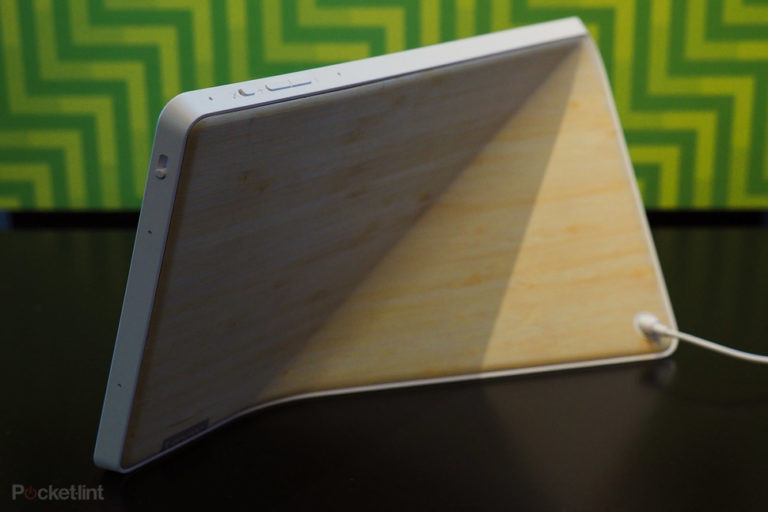 What about sound and video?
Qualcomm Snapdragon 624 platform (octa-core 1.8GHz)
2GB memory, 4GB flash storage
5MP/720p front-facing camera
2x 10W speakers
Just like Echo Show, part of Google Assistant and the Lenovo Smart Display's appeal is that you can play tunes and even make calls.
Using Google Door you can phone friends and family, and they can see you back via the built-in front-facing HD camera. The whole device can flip 90-degrees, too, if vertical video is more your thing. The camera is only 5MP/720p, though, which doesn't make full use of the 10-inch model's Full HD display and, therefore, seems like a bit of an oddity to us.
If privacy is a concern then Lenovo has you covered: the camera has a switch behind it, which drags a shade over the lens to stop anyone from peering into your world. There's also a mute button up top.
Google Voice also means the Smart Display can recognise different voices, so the whole family can have individual profiles that correspond to them.
Sound-wise, we only heard the 10-inch model playing some YouTube videos and music. The sound is loud and quality reasonable, although don't expect high-grade hi-fi quality overall. But, for a product likely to live in the kitchen or living room, it's more than ample.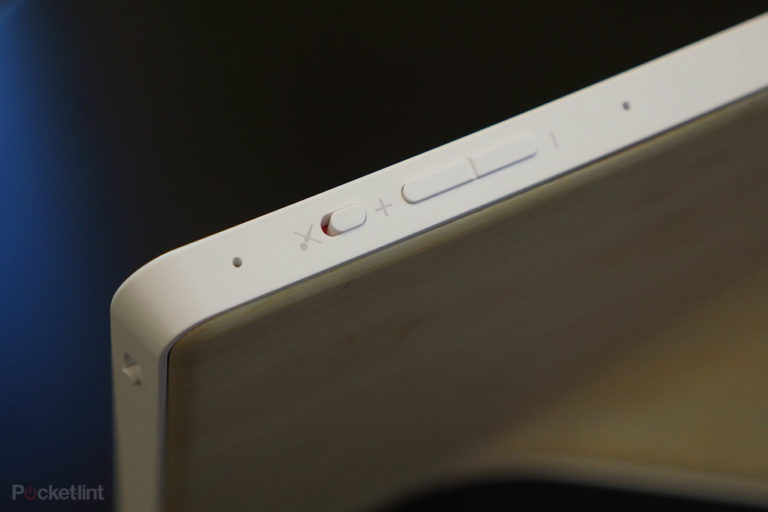 First Impressions
The Lenovo Smart Display is the first Google Assistant product we've seen to take on the Amazon Echo Show. And we think Lenovo has done a decent job of making a smarter looking product than Amazon's in-house offering.
Whether you're sold on saying "Hey Google" to various devices, however, is another matter altogether. And with Google Assistant acting as the operating system, this isn't a full-on tablet-type product – it needs to be thought of more as a piece of your smart home furniture; your Google Hub, if you will.
The Lenovo Smart Display is due for launch in July 2018. The 10-inch model is expected to cost $249, the 8-inch model $199.
(pocket-lint.com, https://goo.gl/irvBzT)