LG will be announcing its second flagship smartphone of 2017 on 31 August in Berlin. The smartphone will come in the form of the LG V30, succeeding the V20 that launched in September last year.
Although in the past the V series hasn't been made available globally, it sounds like the V30 will be so how does it compare to last year's model? We have put the rumoured specs of the LG V30 up against the LG V20 to see what the differences are, based on the speculation.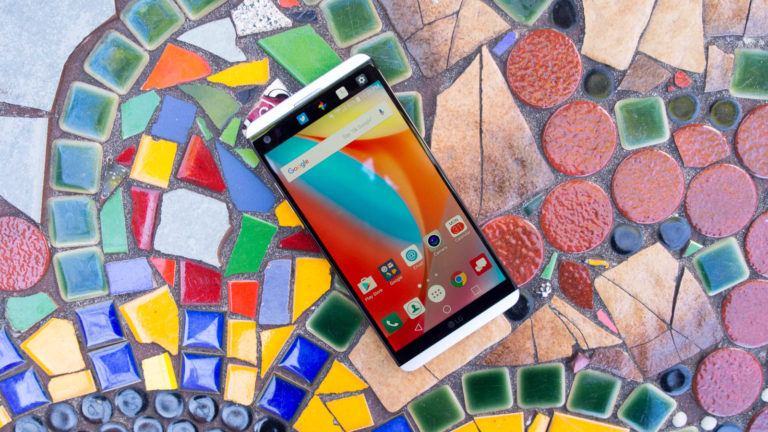 LG V30 vs LG V20: Design
LG V30 expected to be waterproof
LG V30 rumoured to be smaller in footprint
Both expected to be MIL-STD-810G compliant
The LG V20 features a lovely lightweight premium build with super slim bezels surrounding the display. On the back, there is a dual-lens camera setup with a flash to the left, along with a circular fingerprint scanner beneath the camera module. Branding is kept to a minimum with a small LG logo at the bottom of the display and a V20 logo at the bottom of the rear.
It measures 159.7 x 78.1 x 7.6mm and hits the scales at 176g. LG made the V20 MIL-STD-810G compliant in order to better resist shock and impact, but there is no waterproofing on board. The LG V20 features USB Type-C and a 3.5mm headphone jack.
The LG V30 is rumoured to be continuing with the premium design standard set by the V20 and G6, though rather than aluminium like the V20, it looks like it might have a glass rear like the G6. A dual-rear camera setup is expected again, though with the flash positioned inbetween the lenses this time round, and a circular fingerprint sensor is expected beneath the camera module again.
Based on the leaks, the V30 will measure 151.4 x 75.2 x 7.4mm, making it smaller than the V20 if true. No weight leaks have appeared as yet. The front will offer an almost all-screen front though, moving the LG logo to the bottom of the rear, while the V30 logo appears to be positioned in the centre. USB Type-C and a 3.5mm headphone jack are expected again, along with IP68 waterproofing and MIL-STD-810G compliancy.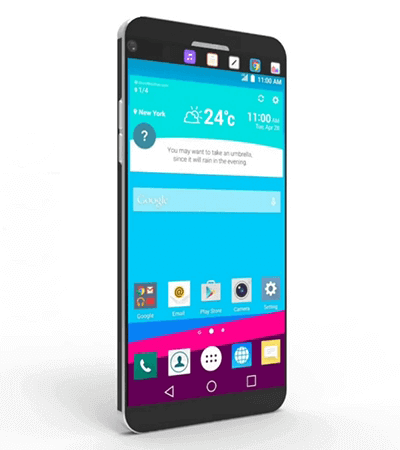 LG V30 vs LG V20: Display
LG V30 will have a larger display
LG V30 will have OLED over LCD
LG V30 will have 18:9 aspect ratio over 16:9
The LG V20 features a 5.7-inch display with a Quad HD resolution that puts its pixel density at 513ppi. It's an IPS LCD display and it is protected by Corning Gorilla Glass 4.
There is also a 2.1-inch secondary display with a 1040 x 160 pixel resolution at the top of the main display, allowing for access to various notifications and information. There is currently no word on whether the V30 will also offer a secondary display.
The LG V30 is however confirmed to be coming with a 6-inch OLED display, making it the first LG device to offer an OLED panel aside from the flexible G Flex smartphone. The 6-inch display will have a 2880 x 1440 pixel resolution, resulting in a pixel density of 537ppi, making it sharper and crisper than the V20 by a fraction, but the OLED panel will also mean punchier and more vibrant colours.
As you might recall, the V30 is rumoured to be smaller in footprint than the V20 despite offering a larger display. This is likely down to the change in aspect ratio. The V30 will offer LG's FullVision display with a 18:9 aspect ratio, as found on the LG G6. It will also likely come with Dolby Vision and HDR 10, making it better equipped for entertainment over its predecessor.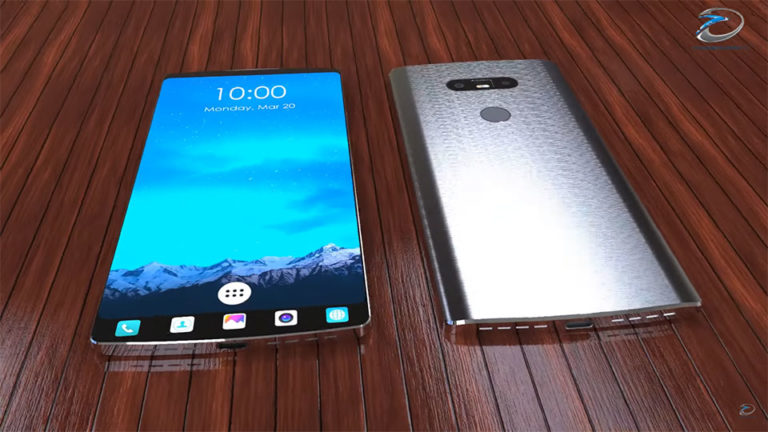 LG V30 vs LG V20: Camera and audio
V30 will have wider aperture
Both expected to have dual-rear cameras
Potentially higher resolution front camera on V30
The LG V20 placed a big focus on camera and video capture, as well as audio, being the first smartphone when it launched to include a 32-bit Quad DAC from ESS and feature ESS's HyperStream 2 audio technology. It has a dual-rear camera with one 16-megapixel sensor offering an f/1.8 aperture and an 8-megapixel sensor with a f/2.4 aperture.
Laser autofocus, optical image stabilisation and an LED flash are all on board, while the front snapper is 5-megapixels with an aperture of f/1.9.
The LG V30 is rumoured to be coming with a dual-rear camera too, though the resolutions for the rear and front cameras have yet to be detailed in leaks. It could be that it will be the same as the G6 with two 13-megapixel lenses on the rear and an 8-megapixel lens on the front but we don't know at the moment.
LG has however confirmed the rear camera will offer an aperture of f/1.6, which would apparently allow for 25 per cent more light than a f/1.8 lens, like the V20 and G6. LG also said we can expect laser detection autofocus, optical image stabilisation and electronic image stabilisation on the V30. We're also expecting a focus on audio capture too, like the V20.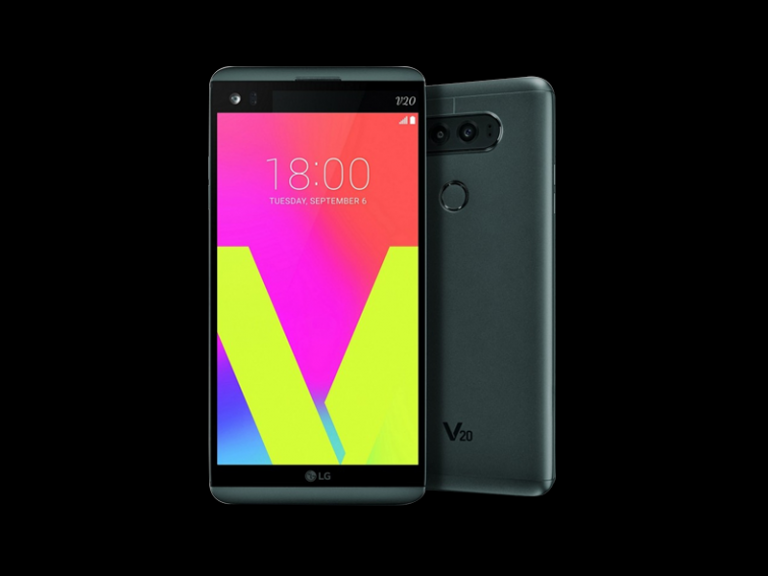 LG V30 vs LG V20: Hardware
Faster more capable processor likely on V30
USB Type-C and Quick Charge on both likley
V30 could have more RAM
The LG V20 comes with the Qualcomm Snapdragon 820 chipset, coupled with 4GB of RAM and a choice of 32GB or 64GB of internal storage. There is microSD on board for storage expansion and the V20 has a 3200mAh battery capacity.
Qualcomm's Quick Charge 3.0 is supported and USB Type-C is present for charging on the V20.
The LG V30 is rumoured to be coming with the Qualcomm Snapdragon 835 platform, which should mean it is faster and more capable than the V20. RAM and storage capacities have yet to be rumoured, but we would expect at least 4GB of RAM and 32GB internal storage, with microSD support.
There is no word on battery capacity as yet either, but we would guess it will be around the same as the V20 or G6, putting it in the 3200mAh to 3300mAh mark. USB Type-C will no doubt be on board again and Quick Charge is also bound to be supported.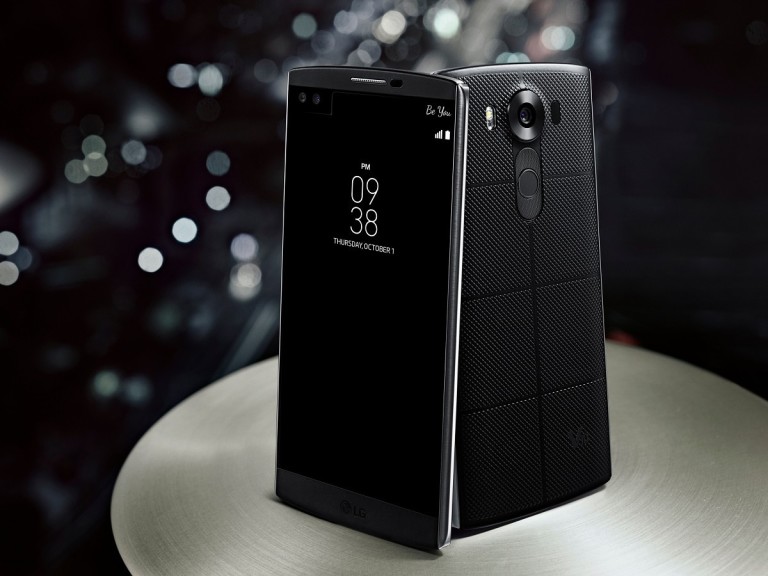 LG V30 vs LG V20: Software
Both Android with LG's UX software
V30 likely to have some extra features
The LG V20 launched on Android Marshmallow with LG's UX 5.0 software over the top, while the LG V30 will launch on Android Nougat with LG's UX 6.0 software on top, like the G6.
The software experience will no doubt be similar between these two models but we'd expect a few additional features to arrive with the V30 compared to even the G6 so it wouldn't be surprising to see some differences here and there.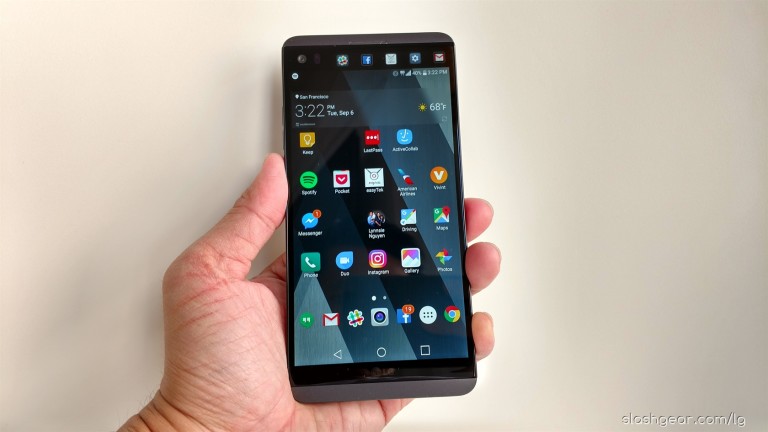 LG V30 vs LG V20: Conclusion
Based on the rumours, the LG V30 will feature a premium design like the V20 but with a few tweaks here and there. It will also definitely come with a larger display, higher resolution and wider aperture rear camera.
Everything else is guesswork for now, but we'd expect to see a more advanced processor, more RAM and more camera improvements in the V30 over the V20. The V20 was a powerhouse of a phone so no doubt the V30 will be too.
We will update this feature as we find out more.
(pocket-lint.com, https://goo.gl/FBrFij)