Should You Buy the Moto Z2 Force? 
The most unique Android phone of the year, the Moto Z2 Force truly stands out with its shatterproof screen and especially its wide range of Moto Mods. But at $720 to $750, it's also priced about the same as the Galaxy S8. Is Motorola's flagship worth the premium? Yes, but it's not for everyone.
Here's a quick look at the pros and cons.
Moto Mods are truly innovative (and useful)
With nearly two dozen Moto Mods available, there are plenty of ways to add capabilities to the Moto Z2 Force. Thanks to a clever and easy-to-use magnetic system, you can attach everything to this phone from a Bluetooth speaker with kickstand and 360-degree camera to a wide range of Style shells and a console-like gamepad. Just keep in mind that the best Mods cost $80 and up.
Shatterproof screen
There are two reasons not to get a case for the Z2 Force. First, it would be annoying to have to take off a case each time you wanted to attach a Moto Mod. Second, the screen is tough enough to withstand any punishment you dish out. With five layers of protection, Motorola guarantees that the screen won't crack should the phone take a tumble. And you get this durability in a design that's only 0.24 inches thick.
Dual Cameras do some neat tricks
The Z2 Force features two 12-megapixel cameras on the back, which allows you to capture true black-and-white photos that can produce dramatic effects. We saw great results when shooting a photo of the Flat Iron building in New York City. There's also a depth-enabled mode for making your subjects pop, but the blur effect could stand to be more natural looking.
Fingerprint sensor in the right place with smart navigation
While the Galaxy S8 and LG G6 put their fingerprint readers on the back, which is awkward, the Moto Z2 Force has its sensor right below the screen. Even better, it's elongated and lets you perform various shortcuts. Swiping to the left goes back, while swiping to the right shows your open apps.
Helpful Moto Actions gestures to speed things up
This feature isn't new, but it's still awesome. Moto Actions, accessible right from the home screen, lets you perform various shortcuts. For instance, you can twist the phone in your hand to launch the camera, make a chopping motion twice to fire up the flashlight. Constantly in meetings? Turn on the Pick Up to Stop Ringing action.
Get a free projector for a limited time
One of the most fun Moto Mods is the Insta-Share projector, which normally costs $299. If you buy a Z2 Force Edition through September 9, you can get this add-on for free. This projector, which you'll receive by mail, beams up to a 70-inch image and makes it easy and fun to watch YouTube clips or movies or TV shows. Just make sure you use it in a dark room, as the projector is limited to 50 lumens.
Unsightly bezels
It's thin and tough, but the Z2 Force is a bit behind the competition in one other area of phone design. It has pronounced bezels above and below the screen at a time the likes of the Galaxy S8 and LG 6 are almost all screen up front.
It's not a dealbreaker by any stretch and it's likely what allows the fingerprint sensor to be located up front, but you will have to stretch your thumb more across this 5.5-inch screen that you would the S8, because of the Z2 Force's more standard aspect ratio. The Galaxy S8's screen has a taller and more narrow 18.5:9 aspect ratio, which makes the phone easier to use in one hand.
Photo quality a step behind Samsung
The dual 12-MP cameras on the Moto Z2 Force are good, but the results weren't as impressive as what the Galaxy S8 produced in side-by-side tests. In one shot of two co-workers, the two phones were neck and neck in terms of colors and sharpness, but the Galaxy S8 performed much better indoors in low light.
The Z2 Force was also slower to capture images than we'd like and a bit slow to launch the camera.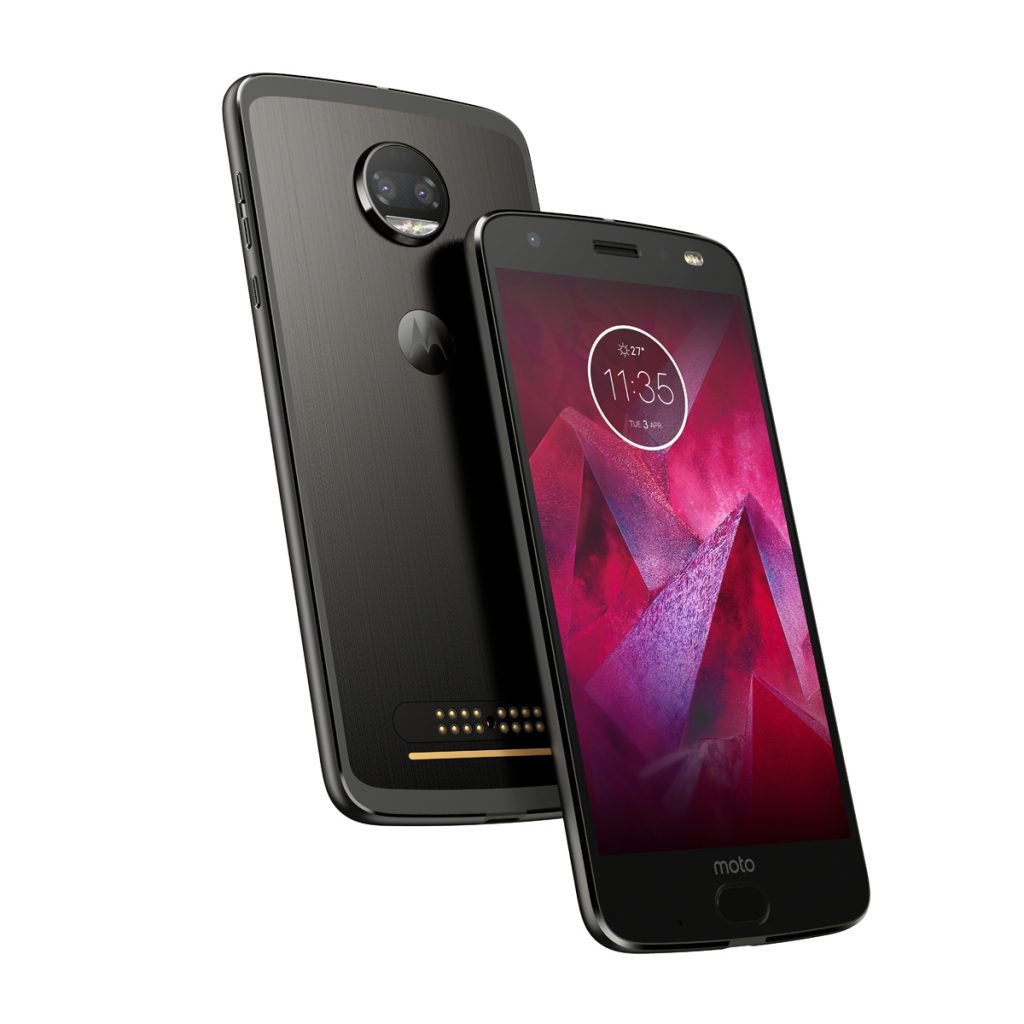 A bit pricey
At about $720 to $750, the Moto Z2 Force is priced in the same ballpark as the Galaxy S8, but there are other very good flagships that cost even less. The LG G6, for example, rocks dual cameras, has a fully water resistant design (the Moto just has a water-repellant coating) and less bezels for just $500 on T-Mobile right now.
That's a big difference in price. We recommend the cheaper $408 Moto Z2 Play for those on a budget, because it also supports Moto Mods. But if you want a shatterproof screen, dual cameras and the latest Snapdragon 835 processor, the Z2 Force is a good premium option.
(tomsguide.com, https://goo.gl/HXhGvG)