The ATV category of vehicles has always presented the world with some of the most rugged and hardcore four-wheelers.
These compact sized vehicles get dirty with pride, give instant adrenaline boosts to their riders and stun the crowds as they pass them by. The year 2020 has seen a few such ATVs that are badass in unique ways, and in this post, we are talking about four of our favorites.
So, buckle up, this is going to be an exciting ride.
1. Arctic Cat Alterra 570
Yes, the classic, iconic Arctic Cat is back with a new punch. Many of us know that Textron is the present owner of this company. However, the new Alterra 570 is still coming under the old Arctic Cat name. This is surely going to maintain customers' faith in the brand.
Coming with a 545cc liquid cooled, SOHC, 4-stroke engine, this Alterra variant is giving high hopes. The ATV comes with CVT transmission with a reverse gear, along with a top of the class shaft drive system. With a fuel capacity of 5.7 gallons, Alterra 570 can offer you a fair range. The weight of the vehicle is 699 Lbs, which is decent for a 550cc vehicle, enabling it to deliver impressive power.
2. ARGO XR 500
Here's another super-cool and super-stunning off-roader on this list. Argo is a popular name in the off-road arena, and their perfectly crafted ATVs speak of the brand's goodness.
Likewise, Argo XR 500 is a powerful ATV, with looks that can take your breath.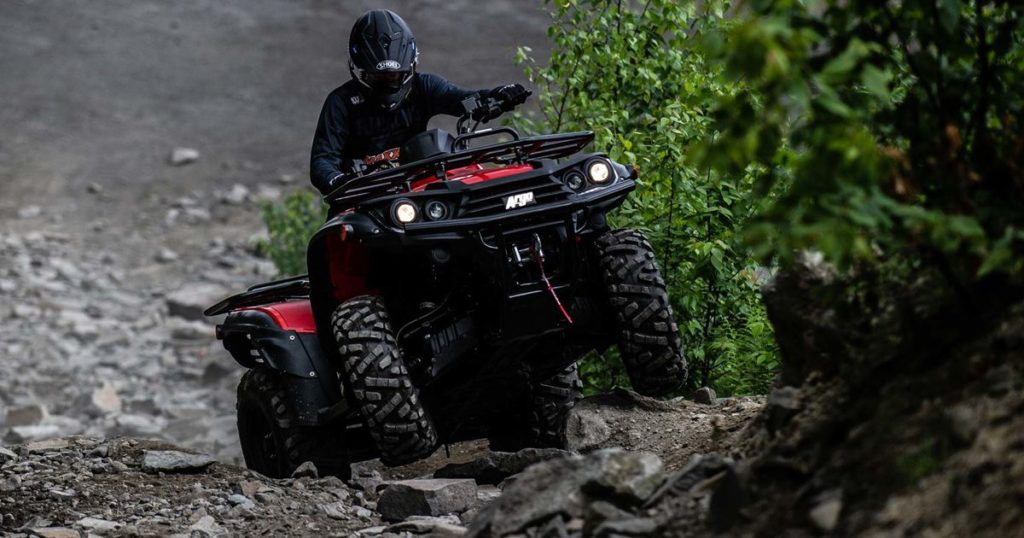 From the grill on the front to the paint job on the smallest components, everything advocates attention to intricate details that the designers have paid.
The hood houses a powerful liquid-cooled, SOHC 4-stroke, 503cc engine, with CVT transmission, and a reverse gear. However, the fuel tank can only store 4.2 gallons of fuel – a factor that may bug you on longer rides.
3. Polaris Sportsman 450
Another ATV with killer looks, and great horsepower, the Polaris Sportsman comes with a liquid-cooled 450cc engine that creates an impressive 35 bhp making it perfect for a variety of tasks ranging from hunting, trailing, riding sports and ranch jobs.
The 2020 model is coming out as an upgrade from its previous versions, with increased power output, and a higher ground clearance, so your rides can be comfortable and carefree.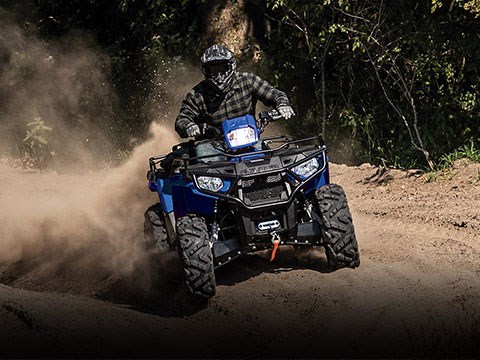 If you choose to buy the Polaris Sportsman 450, you may have to shell around $7,000, which is a fair price for such a beast.
4. CAN-AM Outlander Mossy Oak Hunting Edition 450/570
If you are after an unmatched road/track presence, coupled with ultimate power, you can't overlook this CAN-AM Outlander. Coming with a sturdy and aggressive design, the Mossy Oak Hunting Edition is an absolute head turner.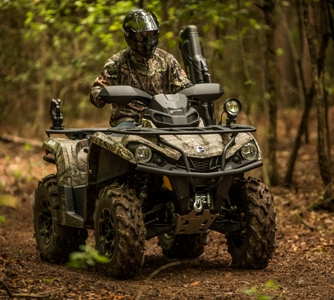 Apart from that, the ATV comes in two variants depending on the engine size. The first one houses a 427cc liquid-cooled, 4-stroke engine, while the second option has a more powerful 570cc engine.
The best part is that both the variants have V-twin engines which reduce the load on cylinders and enable them to unleash more power with less effort and fatigue. Fuel capacity for both variants is 5.4 gallons, and you can buy these rides for $8,999 and $9,699 respectively.
Just make sure that you are not falling for an unreasonably expensive deal. To avoid such cases, it's best to buy from certified and reliable ATV dealers like Greenville Motorsports.
Wrapping Up
ATVs are thrill-packed vehicles that are known to boost adrenaline among rev-heads. The cool design allows the riders to be carefree and make the most out of their riding experience. And as all rev-heads like to put their eyes on the latest ATV models, with this post, we tried to help our rider and riding enthusiast friends.
Hopefully, you enjoyed reading this post.