The graphics and gameplay in mobile action games have come a long way. Shadowgun: Deadzone is one such game that packs in high-quality graphics with the thrill of third-person shooting. It's a multiplayer game with terrific gameplay and some pretty deadly weapons.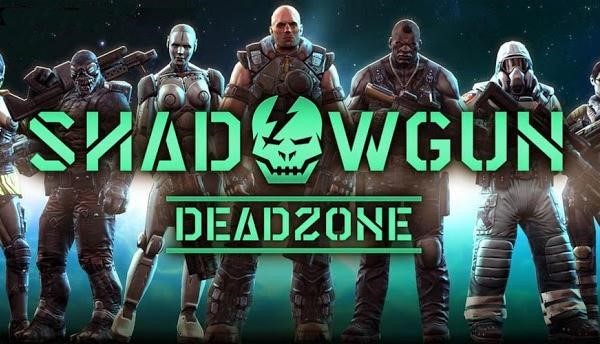 For those who are always on the lookout for shooting games that actually involve a lot of shooting, Shadowgun: Deadzone will be a treat. Seriously, the game is on par with some of the games you play on PlayStation or Xbox. Yes, it's that good!
Game Overview
Shadowgun: Deadzone is created by the creators of Dead Trigger, the Madfinger Games. It involves online multiplayer PVP battles with up to 12 players. The setting is a futuristic warzone where everyone is bloodthirsty.
You can choose from two game options: Deathmatch and Zone Control. Deathmatch is a pure shooting fest where the last man standing wins. Zone Control is more of a team effort to capture the flag, so you may be working with other players.
It's great that the game has both of these options, as sometimes you just want to kill time and for that, Deathmatch is a great fix.
The characters and weapons are pretty elaborate. You can pick from the 10 characters. The choices are ample to allow you to find something you resonate with.
As for the weapons, well, they are truly catastrophic. You have sentry guns, landmines, semi-automatic machine guns, assault rifles, and plasma throwers. The destruction from these weapons is epic!
As you proceed, you can unlock more weapons. There are a total of 20 unique weapons, and it does take some time to earn them. Therefore, the game will keep you motivated and coming back for more.
You can sprint, roll, hide, and shoot from behind covers. Then there are health and ammo packs for those fallen.
You can even create a private server to play your very own game with friends. That way, you set the rules or no rules, for that matter.
All in all, it's a pretty fast-paced game that will keep you at the edge of your seat.
Graphics
One cannot talk about Shadowgun: Deadzone without an appreciation for the game's graphics. The creators have given even the most HD of mobile games a run for their money. They have mastered realism with the heavily detailed landscape, characters, and weapons.
For this very reason, the game requires a good smartphone to truly enjoy the experience. You may not be able to play it well if you're playing on a device low on memory or does not support high-quality graphics.
Alternative to Mobile (ShadowGun: Deadzone for PC)
A game as cool as ShadowGun: Deadzone rightfully deserves a bigger screen. Thankfully, you can enjoy it on your PC even though it's a mobile game. How? Simple answer: Android emulator.
An Android emulator creates a mobile environment on PC or Mac without needing to install any Android OS or connect any device. For ShadowGun: Deadzone, the best Android emulator is Bluestacks. It's powerful enough to support the graphics and keep up with the speed of the game.
That said, it also depends on your own computer. So make sure to check the minimum system requirements for Bluestacks. Ideally, you should have a machine more powerful than the minimum processor, memory, and GPU requirements.
Once you've made sure you have the resources, go on and download the latest Bluestacks emulator.
After that, download Shadowgun Deadzone PC. It's basically the APK file that you can drag from the Windows or Mac desktop to the desktop of the emulator.
Now, double click and launch the app within the emulator. Your game is ready to be played on the bigger, better PC screen.
Bottomline
Shadowgun: Deadzone has amazing graphics and fun gameplay that can help release stress from a rough day. Whether you like quick 15-minute games or long battles, this game offers both. You can play it by yourself with other players from around the world or invite friends to make the action even more fun.
You can also enjoy it on a PC using an Android emulator like Bluestacks. Make sure to log in with your account so your progress is maintained on both phone and PC.