Night lights of the city, beauties on the starting line, bright colors of cars… Street racing has become an integral part of the life of any metropolis. Informal and often illegal gatherings of street racing enthusiasts have grown into a whole culture, which in turn has spawned a whole collection of video and PC games.
Instead of exotic and expensive cars, racing games use stock cars, so fans can always drive one of the cars themselves with the help of a car rental. Rental companies offer some legendary cars for hire like BMW 5 Series, Porsche Panamera, Lamborghini Huracan, Chevrolet Camaro, McLaren 650, and many more. You can rent such a cool car for very little money. By the way, in games, these cars can be customized at your wish.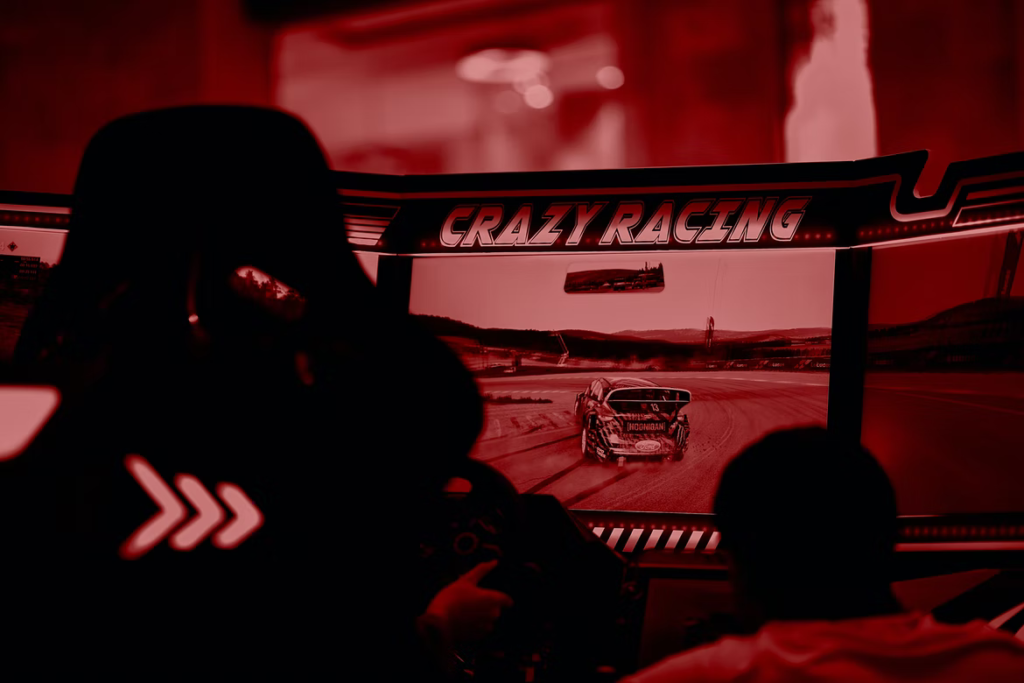 What are the best racing games in 2022?
Today, street racing as a genre is no longer so popular among video game fans. So those who want to download the street racing game will have to be content with mostly old projects. But on the other hand, their number is such that it is not possible to go through them all even in a year, and the features of these games are such that each of them can be played for months.
#1. NEED FOR SPEED: MOST WANTED
Need for Speed: Most Wanted is insanely expensive customized supercars and open tracks where you have to fight not only other speed lovers but also policemen who are ready to take the toughest and most decisive measures against violators. Moreover, there is an intriguing plot with a dozen memorable characters. Definitely one of the best street racing games on PC.
#2. NEED FOR SPEED UNDERGROUND/UNDERGROUND 2
These are games that set the fashion for street racing. Of course, not all elements of Underground/Underground 2 are done at the highest level: the tracks gradually begin to repeat themselves, the AI ​​plays dishonestly, and the exploration of the city in the sequel is overwhelming. But for the opportunity to install neon on Toyota Supra, turn on your favorite track on the radio and once again demonstrate your skills to rivals, these games can be forgiven a lot.
#3. FORZA HORIZON 3
The atmosphere of an endless festival, the roads of sunny Australia, and competitions, competitions, competitions … Few street racing games on PC can boast such an abundance of content as Forza Horizon 3: a huge free territory for exploration, four hundred cars, several race modes, including illegal races with city traffic, extra activities scattered throughout the map.
Moreover, the game boasts stunningly beautiful graphics, a great licensed soundtrack, and an emphasis on socialization: gamers can share their car designs, challenges, and races with the community.
#4. BURNOUT PARADISE
Street racing in the huge open city of Paradise City. The arcade gameplay of Burnout Paradise has a fair share of racing to the bottom. After all, it is important not to come to the finish line first on an undamaged car, but to crush the enemy's car, knock it off the bridge or send it to the obstacle looming ahead. Total destruction, an abundance of forks, and jumps – playing Burnout Paradise is never boring.
#5. STREET RACING SYNDICATE
An auto arcade that has made a bet on the base desires of gamers: here, victories in races open not only new cars and auto parts but also girls who will please the champion with a private dance.
In terms of gameplay, Street Racing Syndicate loses Underground/Underground 2, but still, thanks to the atmosphere of street racing, a good tuning system that challenges difficulty, the game deserves attention.
***
Street racing in video games has come a long way in nearly 30 years. The developers are doing their best to bring more new to the culture of street racing and make games as attractive and stylish as possible. We hope you will choose something to your liking.