Cybersecurity is the practice of defending computers and other devices from attacks. Since there's a surge in hacks causing millions of dollars in damages, companies decided to use their resources to protect valuable data.
In this article, we'll present you with some of the best cybersecurity services that you should invest in to protect your data. Furthermore, you'll find out more about how some of the services work.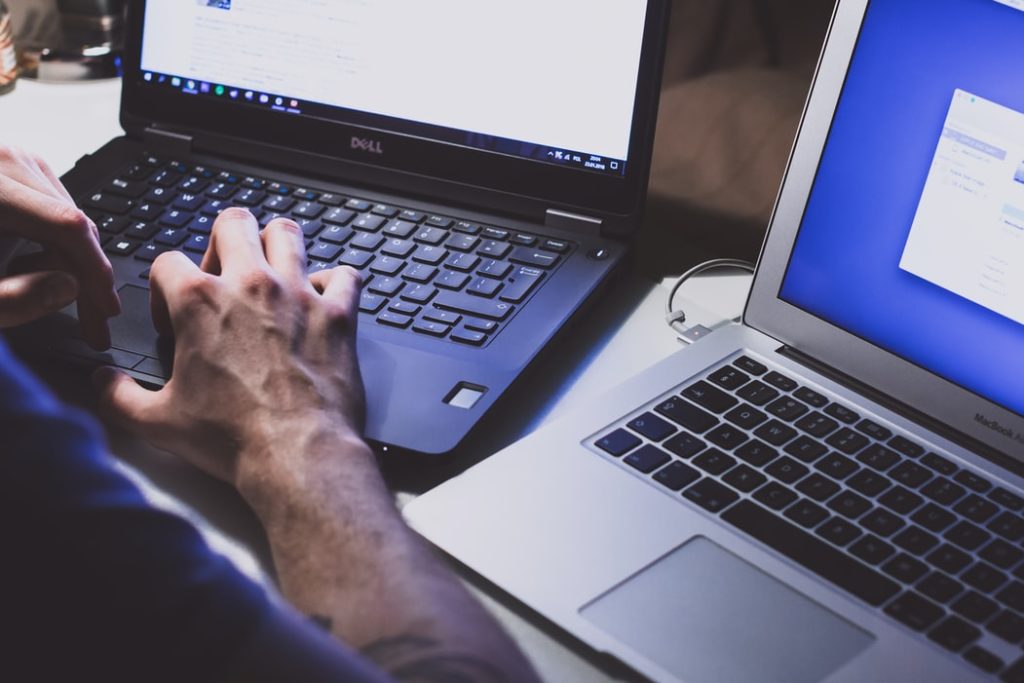 Global Cyber Threats
We are witnessing the rise of global cyber threats as there are more data breaches every year. Reports claim that there are at least several billion data breaches in one year.
Usually, banks, medical services, and public entities suffer the most since hackers generally want their data. The financial and medical sectors are among the most appealing ones for cybercriminals because of customer data or corporate espionage.
Of course, governments worldwide are working with cyberattack specialists or companies to protect them by setting up cybersecurity systems. To prevent any malicious code from ever entering the system, a cybersecurity framework must monitor all the electronic correspondence and keep an eye on anything unusual.
The Importance of End-User Protection
Endpoint security or End-User protection is a vital part of any security system. As we all know, individuals are the weakest link in the system, and that's why their downloading or uploading activities have to be guarded through cryptographic protocols. They're protecting all information from theft or loss. End-User security software scans computers for any type of malicious code, removes it, and deletes it from the machine.
Security programs like GenerationIX have to continuously evolve to create new defense systems and ways to combat malware types. Another important aspect of user-end security is employees' education on using their devices at work and the consequences should they decide to display the rules.
Cybriant Security
Cybriant offers a customizable set of services and a professional team of analysts that provide continuous threat detection. Their platform uses AI to contextualize all activities in your company's computer systems and easily recognize any malicious actions.
With Cybriant MDR, you are getting online protection on all your office devices, as they are all connected on the internet, and that's where the harmful malware comes from. When a Cybriant team comes to perform a security audit, they will scan your network and find potential holes in your digital environment.
McAfee Security Services
With the latest strategies, tools, and hands-on knowledge, McAfee provides various cybersecurity services like prompt incident response, security risk assessments, and employee training. What's more, they're offering a lot of tailored solutions for companies of all sizes to increase the office's overall security.
Not only is it simple to use antivirus software, but it's also the best tool to detect malware on your computer and keep it safe. McAfee offers protection for your devices like tablets and phones to ensure they are safe and working at their full capacity, without anything happening in the background.
OneNeck IT Solutions
The diverse portfolio that OneNeck only proves their professionalism and the ability to support big IT teams that need their help. From ensuring security to their cloud services, they are leaders in cybersecurity services. With a lot of experience, I partner with big companies, and they're leaders in setting up IT infrastructure that is dependable and safe to use.
OneNeck always looks for the best solution for the customer by involving manufacturers and bringing them to the table in every company. That's how everyone can get a unique hardware solution that will work great in their office environment. OneNeck is an ideal solution for everyone working with server management as they're helping companies grow, develop, migrate to different platforms, and set up hardware in various locations.
Sentinel Managed Network Security
Sentinel Outpost provides unparalleled protection on any network. With an option to block malware before it reaches the firewall, they're giving their clients more visibility within the network. Plus, with internal intelligence, you can monitor all network activities for vulnerabilities or weak spots. They're offering a way to scan all your office devices to make sure all of them are safe.
With a Hybrid MDR solution, your system will be secured 24/7 with an option to call a human operator whenever needed.
Microsoft Cybersecurity Protection
With effective contingency plans and procedures, Microsoft has developed tools to ensure a timely response to any thread. Microsoft's cybersecurity platform can investigate various events, detect, locate malicious data and create a fast response to any data breach.
Microsoft's software is available throughout various platforms, and it's easy to install on many devices. They're devoted to developing a friction-free experience so that everyone can be safe anywhere. Using machine learning technology helps with early malware detection and prevents harmful data from getting into your system.
Trustwave
It's a company with a history of changes and growth. They've focused on becoming a market leader in cybersecurity, and they've become one of the best database and email security services. Since customers always come first in Trustwave, their developers always have great suggestions on improving clients' security on many levels.
With a user-friendly interface, you can choose all the features you need, and rest assured that your business is safe from external threats.
Kaspersky Cyber
Kaspersky is one of the most robust platforms that will secure your data regarding virus protection. With many new features, you can use it on various devices and secure your cloud. With three paid plans for antivirus security, you'll get everything you need, even with a basic one.
Kaspersky offers real-time malware protection that continually scans for anything harmful like ransomware or malicious malware to make sure you can always access your data.
Protect Your Data
Every cybersecurity company must address the three essential aspects: damage assessment, protection, and fast remediation. If you find a service that offers a good service in all three factors, you should continue working with them.
Partnering with an experienced team of cybersecurity professionals will help you establish a system that will safeguard your valuable company data and maintain comprehensive digital security.