Australia's Micro Car market has been a hive of activity lately.
Two brand new models have arrived, the Holden Spark and Kia Picanto, while the Mitsubishi Mirage has been updated. Add to this list the 15-month old Suzuki Celerio, and you have a mean little quartet of bargain-basement offerings.
Each of these baby cars bring something unique to the table. The Spark has class-leading infotainment, the Picanto has some vaguely Euro charm, the Mirage offers sheer value, and the Celerio has some real practicality.
Which super-small and super-cheap car offers the most joy for the least coin? And given the buyer spectrum for these vehicle tends to be either very young or elderly, which balances the contrasting needs best?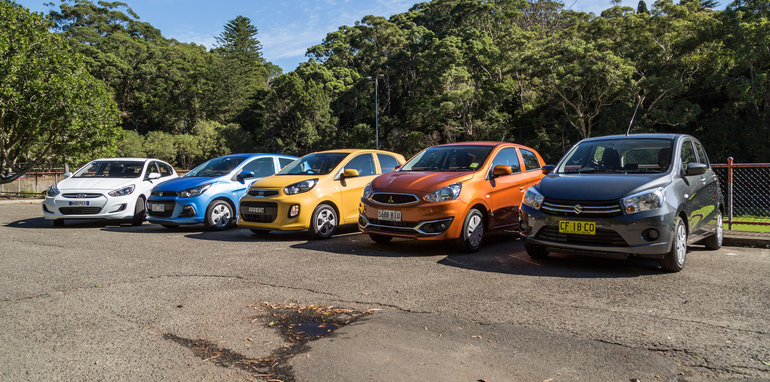 …
Read full post here:
https://www.caradvice.com.au/443552/micro-car-comparison-holden-spark-ls-v-kia-picanto-v-mitsubishi-mirage-v-suzuki-celerio-v-hyundai-accent-active-wildcard/