You've got a dilemma. You need a workhorse and bells and whistles but don't want to spend mega bucks. You could opt for a poverty pack ute and deal with the missing features, or, you could stump up the cash for the latest work-oriented dual-cab utes from Nissan and Volkswagen.
The 2018 Nissan Navara SL 4×4 and 2018 Volkswagen Amarok Core 4×4 answer a complaint shouted from the rooftops of all tradies' homes — they want a ute built for work that doesn't look over the top, but still has all the kit inside to make it comfortable.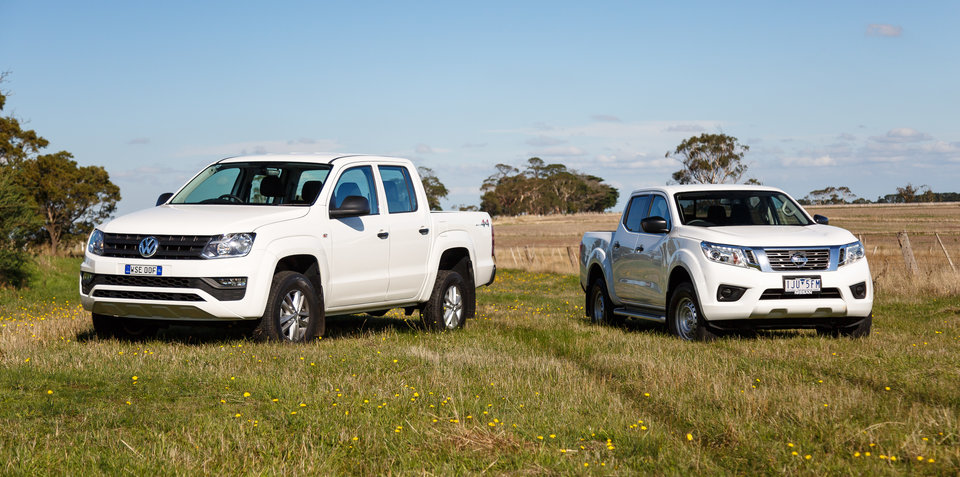 While the Volkswagen Amarok Core has been around for a little while now, it wasn't until Nissan released the Navara SL that things started heating up in the segment.
Despite Mitsubishi, Ford, Holden and Toyota offering similar products, the Navara and Amarok try to sharpen up the proposition with features and pricing.
…
Read full post here:
https://www.caradvice.com.au/588687/2018-nissan-navara-sl-v-volkswagen-amarok-core-comparison/