Every single time we mention the word Stinger on the CarAdvice website, a small smoke haze rises out of the server as the comments section descends into a chest-beating war of words.
A car has never been so divisive and it's not hard to see why. The all-new Kia Stinger is encroaching on territory long held by an Australian mob in the form of the Blue Oval and red lion. So you can imagine how excited, and a little concerned, I was to be heading a head-to-head comparison with the Kia Stinger Si and the Holden Commodore SS-V Redline.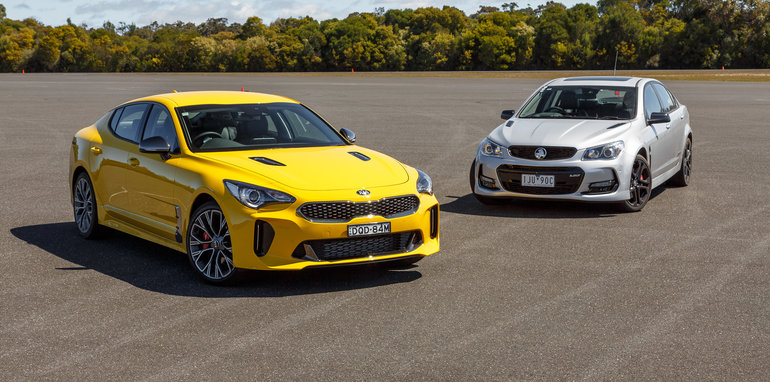 The Stinger has effectively come out of nowhere – especially for a brand like Kia, which is more synonymous with value for money and efficiency. The SS Commodore has long held the ground as Australia's cut price answer to premium European sports sedans.
But, with local production wrapping up and the next generation Commodore going backwards in terms of straight line performance, the scene has been set for an almighty duke between South Korea and Australia. So without a moment's hesitation, we hit the road in the yellow Stinger and the grey Commodore to figure out which one deserves your cash.
…
Read full post here:
https://www.caradvice.com.au/590061/2018-kia-stinger-330si-v-holden-commodore-ss-v-redline-comparison/?source=carousel&slot=0