The space between working ute and family SUV is getting greyer. Quite literally, when you consider our test cars here.
The hugely popular 4×4 double-cab is getting smarter, safer and more comfortable, but until now, one key area has remained somewhat elusive: power.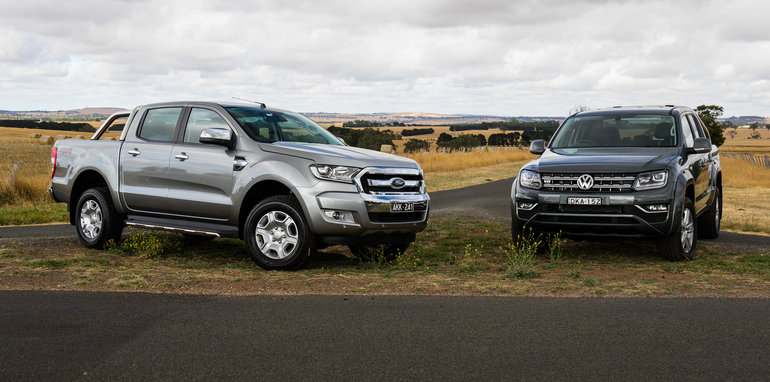 Sure, the four- and five-cylinder turbo diesel pick-ups have been predominantly designed for working, which means good, solid, low-end torque for towing and carrying. But outright oomph has remained somewhere at the 'adequate' end of the scale.
Volkswagen is looking to rectify this with its new 2017 Volkswagen Amarok V6. This sees the older 2.0-litre four-cylinder twin-turbo diesel swapped for a 3.0-litre turbo V6, the same engine as found in the Audi Q7 and Porsche Cayenne.
…
Read full post here:
https://www.caradvice.com.au/525509/2017-ford-ranger-xlt-v-volkswagen-amarok-v6-highline-comparison/