THE GOOD: Accurately measures speed, distance, route and altitude of your rides with GPS. Water-resistant. Long battery life. Can display phone notifications. Automatically uploads workouts.
THE BAD: Doesn't work with Bluetooth accessories. No Wi-Fi or turn-by-turn navigation. Screen can be difficult to see in direct sunlight. The interface is confusing to navigate.
THE BOTTOM LINE: Accurate, full of features and supporting a ton of accessories, the Garmin Edge 520 is a great GPS bike computer for competitive riders.
Every GPS bike computer can track your route and measure the speed and distance of your ride. The Polar M450 and the Garmin Edge 25 are two of our favorites for beginners. You could even use your phone and an app like Strava or MapMyRide to achieve this.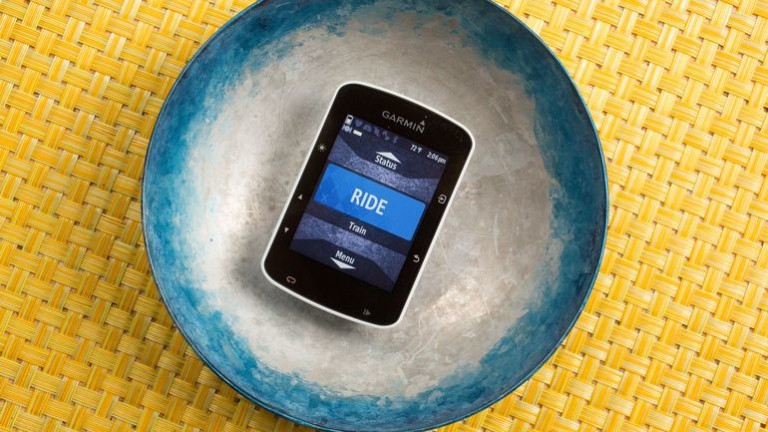 But if you're serious about biking, you need to consider the Garmin Edge 520. It's got a ton of features high-end riders would like, such as tracking functional threshold power (the maximum power you can sustain for an hour), estimating your VO2 Max and providing recommendations on how long it will take your body to recover from a ride. They definitely matter for me.
Other performance-oriented features include the ability to connect to Shimano Di2 electronic shifters and record gear changes, as well as integration with Strava to show on-device Segments in real time. There's also support for ANT+ to pair with accessories (including Garmin's Vector power pedals andrear-view radar system), as well as ANT+ FE-C, which allows the 520 to control smart bike trainers. In short, the Edge 520 allows a lot of flexibility with accessories, although it won't work with Bluetooth heart-rate monitors.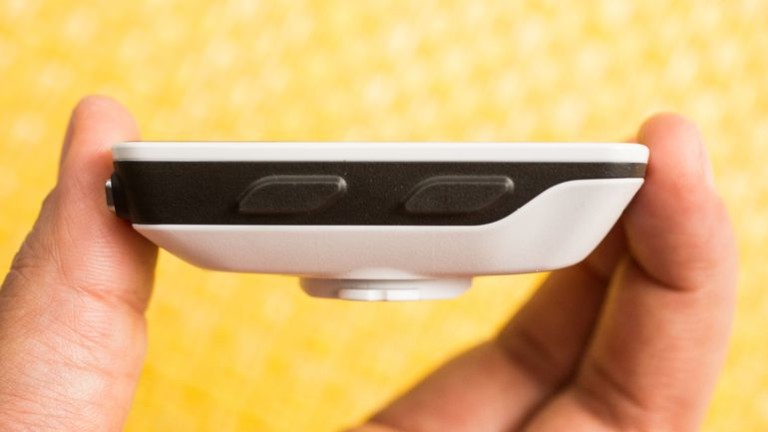 The Edge 520 is comparable to the Wahoo Element, but Garmin managed to squeeze all of these features into a more compact design. And the 520 is available now for $299, £250 or AU$450, which is $30 less than the Element. This is why it's my go-to pick for most riders.
What's missing?
The Edge 520 has everything beginners and competitive riders would look for in a bike computer. There's GPS, GLONASS (a GPS equivalent that adds more coverage) and a barometric altimeter to track your route and measure speed, distance and altitude, but that's only scratching the surface. The 520 is so feature packed, it's actually easier to start this review by highlighting what the device is missing.
It doesn't include Wi-Fi or a touchscreen display, which can be helpful for syncing and navigating the interface, but are otherwise two features I can live without. The big omission is the lack of turn-by-turn directions, which means you can't use the 520 like you would with Google Maps on your phone or a GPS system in your car. You can, however, import a route to the device and receive some basic navigation to help you stay on course. For full navigation, you'll have to upgrade to the Edge 820 or Edge 1000.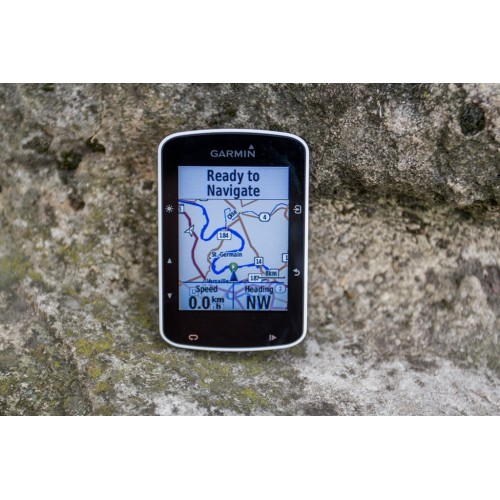 Features
The Edge 520 has an impressive list of features. Here's everything noteworthy:
Support for ANT+ and ANT+ FE-C cycling power meters, heart-rate chest straps, speed/cadence sensors and smart indoor bike trainers
Bluetooth Smart to display call and text information when riding with your phone and to automatically upload ride information to the Garmin Connect app (no support for Bluetooth accessories)
Tracking of Functional Threshold Power (with a power meter), VO2 Max estimates (with a power meter and heart rate) and recovery time recommendations
Ability to keep track of Personal Records (longest ride, fastest ride, elevation and so on)
Virtual Partner feature, where you race against a predetermined speed
Integration with Strava to show on-device Live Segments (premium Strava members only)
Live-tracking feature via Garmin Connect app. This allows friends and family members to see where you are when the feature is enabled
Support for third-party apps through Garmin's Connect IQ platform. Developers are still slow to jump on this feature and I found there to be very few quality apps
Compatible with various Garmin accessories, including VIRB action camera, Vector power pedals, Varia bike lights, Varia radar system and the Varia Vision head-up display
Integration with Shimano Di2 electronic shifting for viewing battery life and front and rear gear data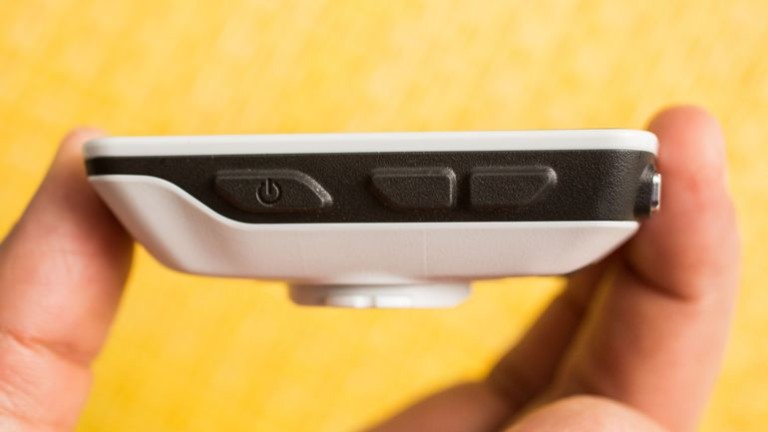 Riding with the 520
It's impressive how Garmin managed to squeeze a laundry list of features in such a compact design. The Edge 520 weighs only 2.1 ounces (60 grams) and measures about 2 inches wide and 3 inches high (5 by 8 cm). The 2.3-inch, 265×200-pixel resolution color display provides ample information (five data screens with up to 10 metrics on each), however it can be difficult to see when outdoors. This forced me to keep the backlight turned on throughout my ride, which reduces the 15-hour battery life Garmin promises.
In my testing, the GPS signal was acquired fast and remained locked on throughout my rides around New York and New Jersey. The device is also water-resistant (IPX7) for riding in inclement weather.
My favorite feature is the integration with Strava, a popular tracking app and social network used by runners and bikers. The Edge 520 can display Strava Live Segments on the go. This lets you see how far ahead or behind you are against the record holder, which Strava refers to as the King of the Mountain (KOM). For example, one popular segment for riders is a 6.2 mile loop in Central Park. Ray Maker of the blog DCRainmaker.com is the current KOM (and I can't ever seem to beat it).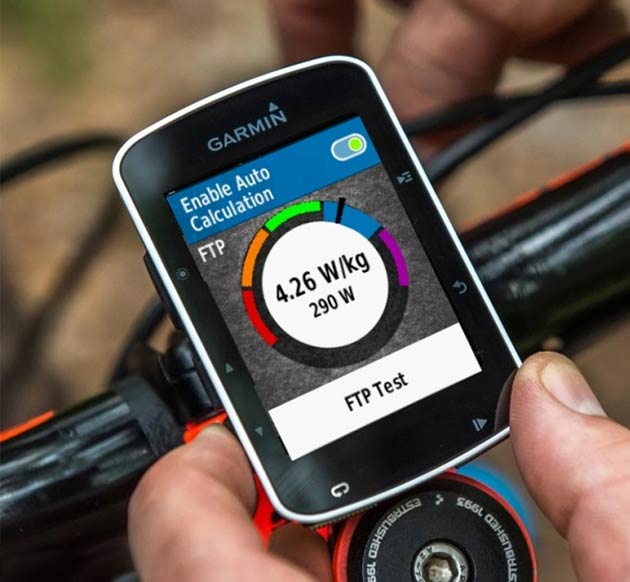 One area that could be improved upon is the Edge's interface. Changing settings, pairing accessories and loading courses all require clicking through through numerous sub-menus until you find the right one. Even after a few months of using the device, I still have trouble locating certain settings.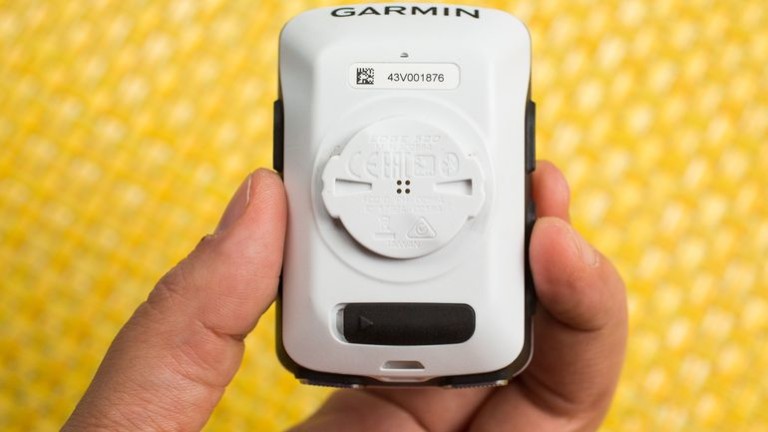 Should you buy it?
The Edge 520 will fit the needs of both beginners and competitive riders. It's accurate, packed full of features and works with a wide range of accessories, but for riders who want full turn-by-turn navigation, you may be better off spending the extra $100 on the Edge 820.
The higher-end 820 model includes all of the features found in the 520, while also adding Wi-Fi, a touchscreen display, full turn-by-turn navigation, a group tracking feature and a built-in incident detection feature, which will alert and provide a map to a list of preset contacts in the event of a crash.
If these don't interest you, the Edge 520 is still a solid buy that will be serve you well for years to come.
(cnet.com, https://goo.gl/wJVIRD)
Comments
comments