Bentley is taking luxury and performance to new extremes with the launch of the Continental GT Speed Breitling Jet Team Series. This exclusive series is limited to just seven cars, each inspired by one of the seven Breitling Jets.
Back in 2002 when Bentley launched the Continental GT, then the most powerful Bentley ever built, Breitling gave the revolutionary new luxury car an extra personal touch, by participating in the design of the technical instruments and, importantly, creating the onboard clock. It was the first time that Bentley had entrusted this task to anyone other than its own craftsmen.
Today, the two brands up the notch in their relationship.
Renowned for their precision, speed and daring, this summer the Breitling Jet Team will be performing across the United States and Canada in a grand tour of epic proportions.
To mark this occasion, the Continental GT Speed has been re-imagined to mirror the distinctive look of the Breitling Jets, in a showcase of customisation to the highest degree.
The exterior is painted in a striking duo-tone split of Hallmark and Onyx with highlights colour matched to the exact Pantone of Breitling's unique Yellow, reflecting the trademark look of the L-39 Albatros Jets.
This bespoke colour theme is continued on the interior, with unique sculpted seats featuring accents in Breitling Yellow.
Taking customisation to new heights, each Bentley is individually numbered and corresponds to one of the seven Breitling Jets. The dashboard's carbon fibre fascia panel displays an image of the seven planes in their signature Avenger flight formation, with the corresponding jet highlighted in Breitling Yellow.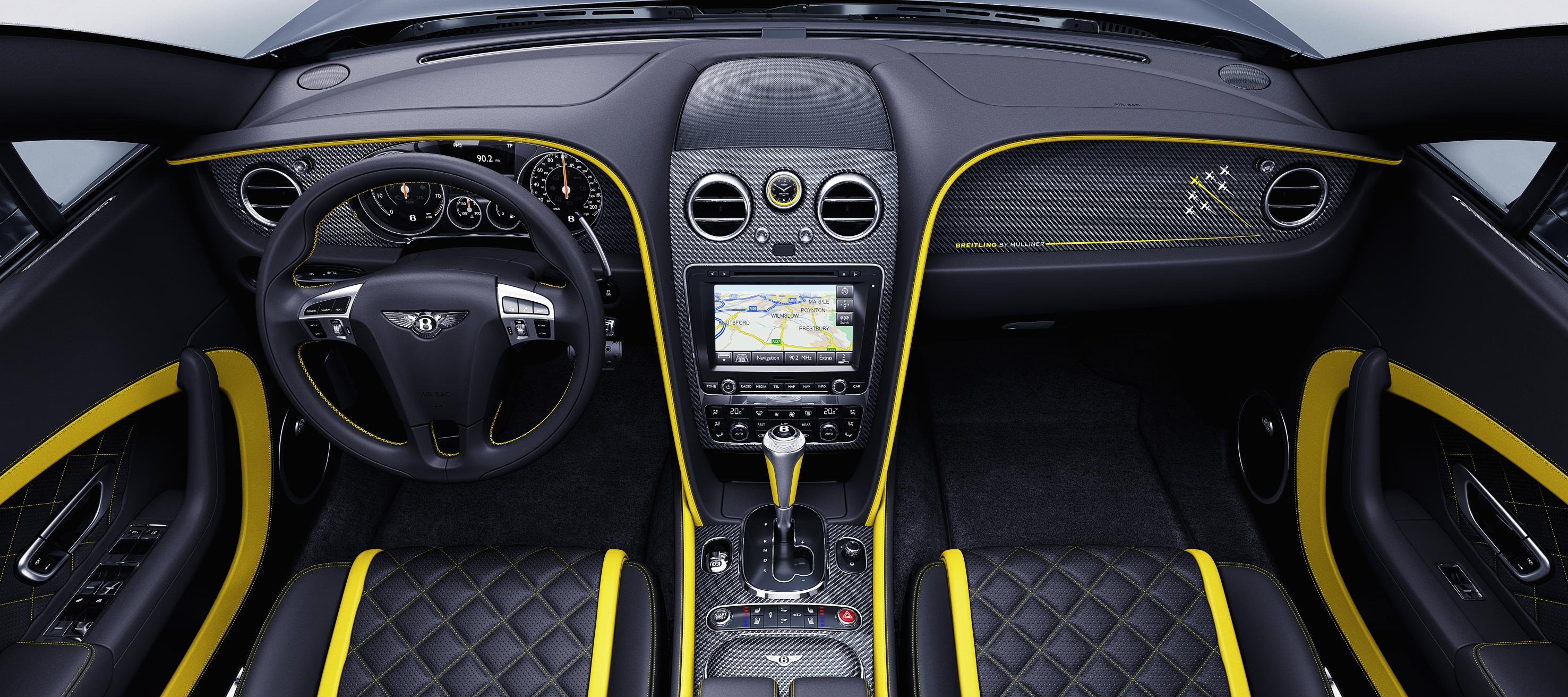 Similarly, Bentley's Mulliner team have matched the hide and thread to Breitling's signature yellow and designed a series of logos and graphics for the headrests that highlight the number of each car and the jet that inspired it.
The tread plate plaques are also individually numbered.
The series will debut at the Boeing Seafair Airshow on 31 July in Seattle, where the Breitling Jet Team is performing.
And finally the key for each Bentley will be handed over to its owner by the corresponding plane's pilot, but not until they have experienced a flight in the jet that inspired their car!
(senatus.net)
Comments
comments