SYM brings affordability and practicality together in its streetbike trainer, the T2 250i. This ride represents the largest non-scooter-type model the factory makes, and the 250 cc mill is its second-largest engine currently in production thus raising the ceiling a bit for the company in the two-wheel vehicle department. Built to take on the "Big Four" for a slice of the low-displacement crotch rocket market, this ambitious little ride carries features and aesthetic touches that most riders will find familiar, but looks ain't everything at the end of the day.
Design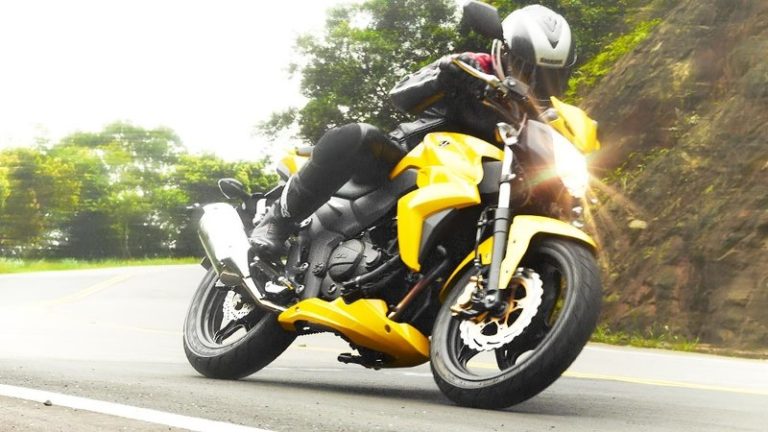 The Taiwan-based Sanyang Motor Company isn't very well known in the States, but Hyundai, one of its major partners, most certainly is. Most of us have heard of Honda before as well, another historical partner, and one SYM used to assemble Civic (del Sol) and Accord units for. So you see, this is no little scooter plant, but indeed a long-running (since 1954) Taiwanese heavyweight.
If I had to describe the T2 in one hyphenated word, I'd call it a semi-naked, and of all the similar models from the Big Four, it most closely resembles the Honda CB300F. The transformer-looking headlight housing fits the naked mold quite well with its bikini flyscreen and turn-signal standoffs, but the chin fairing goes just a little beyond the nude.
Blackout fork sliders and triple-clamps lend the bike a sort-of custom air, and it ties in visually with other black details such as the frame, headlight can engine cases, mirrors and seats for a bit of continuity. Shoulders on the fuel tank leave knee pockets at the tapered rear section where it meets the seat for a narrow waist that allows for easy ground access, even for shorter riders.
The seat itself is actually pretty comfortable, but unfortunately, the comfort ends there. An oddly-shaped rider triangle leaves even smaller riders feeling a bit cramped with elbows and knees tucked in awkwardly. The good news there is that one has no shortage of options through the aftermarket, and a wider bar would go a long way to rectifying the problem. Looks-wise, the T2 is really kinda sharp, but I expect it will appeal mainly to younger buyers.
Chassis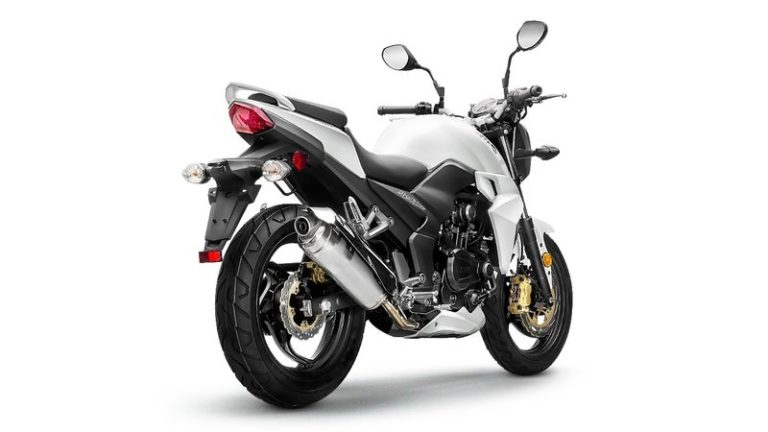 A steel diamond-type frame supports the assembly while adding to the overall panache. Much like its competition, the T2 runs non-adjustable, standard front forks with a coil-over monoshock to manage the rear, but the dampening values leave a lot to be desired and so the ride isn't as plush as one might hope. The 17-inch hoops run on 51.96-inch centers for a fairly typical footprint with a 110/70 up front and a 140/70 in back. Cornering behavior is actually pretty good as long as you don't push it to the point that the shortcomings in the suspension start to make themselves felt, at which point it will start to wallow just a bit.
A four-pot caliper bites the 288 mm, wave-cut disc up front with a twin-piston binder on the 222 mm rear disc, and it's all simple and honest braking power with no ABS or linked brake circuits to complicate things. The 31-inch seat height will fit most riders, and the 5.9 inches of ground clearance leaves plenty of room for deep leans, though I'd be hesitant to try and put a knee down, myself. After all, just because you can do a thing, does not necessarily follow that you must do that thing.
Drivetrain
The beating heart is a 249.4 cc thumper that runs a SiC ceramic-treated bore for wear resistance with effective heat transfer properties. Liquid-cooling removes the waste heat, and the water jacket adds a bit of sound attenuation to help keep the mechanical noises where they belong; inside the cases. A computer-controlled fuel-injection system meters the hydrocarbons to help the mill develop its power while meeting EPA, DOT and CARB emissions standards.
Like most smaller engines, this one is rather uncomplicated with no fancy traction control or rider modes, and I like to see that on beginner bikes. Not only is the raw feel conducive to the development of the proper riding skillset, but it makes maintenance and repairs easier to perform at home.
Compression is kinda spicy at 10.5-to-1 so you can forget about running cheap gas in this one. All of this leaves us with 17 pound-feet of torque at 6 grand, backed up by 25 horsepower at 7,500 RPM. The rev-limiter is rather unforgiving as it chops power rather abruptly right at the 9 grand redline, so you'd better feather that throttle when you start to creep up on that mark.
A six-speed transmission keeps the plant in the powerband, and manages to get the T2 up to 87 mph; plenty fast for highway travel. Overall, the near-100 mpg fuel efficiency makes it a decent commuter, as does the comfortable seat, and the top end makes it safe enough to use on the superslab.
Pricing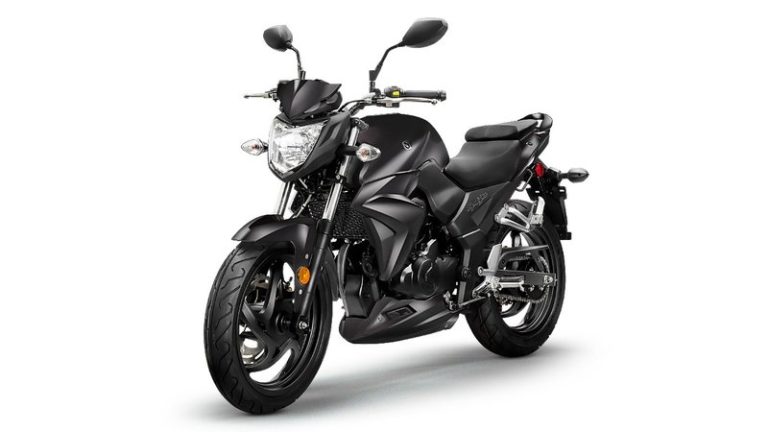 SYM lets loose of the T2 250i for a mere $3,999, and it comes with a 24 month limited warranty. Buyers can choose between Intense Yellow (they aren't kidding), Midnight Black, and Racing White.
Competitors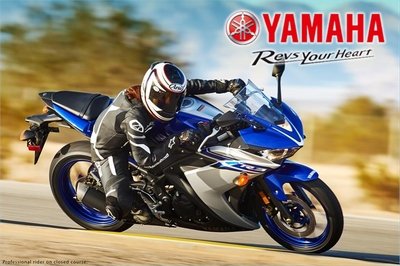 SYM boldly enters the market to go head-to-head with models such as the Kawasaki Ninja 300, Yamaha's YZF-R3, Honda's CB300F and the Suzuki GSX250R. No single one of these makes for an absolute direct competitor, but the Honda seems to be closest overall.
Lookswise, the CB300F is certainly the closest with abbreviated body panels that leave much of the engine readily visible, and a small chin fairing, cheek fairings and naked-style headlight can. In fact, viewed side by side the two could almost be siblings. Suspension and brakes are similar as well, up to and including rwu forks with blackout sliders and a lack of ABS protection. Engine size isn't far off, either. The Red Riders tuck a 286 cc, water-cooled thumper away into the frame with electronic fuel injection to meter the fuel. Sound familiar? Honda packs in a few extra cubes and runs a DOHC to time its four-valve head as opposed to the SOHC T2, but the CB mill has a touch more compression with a 10.7-to-1 ratio. End result: Hondamanages to eke 30.5 ponies and 19.9 pounds o' grunt out of its mill for a bit more get-up-and-go. Granted, it won't really go much faster, but it will get to that top end with a little more urgency than the T2 can muster.
SYM picks up its biggest win, however slight, at the checkout counter with a $3,999 sticker versus the $4,149 tag on the CB300F. These two are the least expensive of the five aforementioned models, and I hate to say it but SYM's victory here is shallow. Honda enjoys gobs of brand recognition (number one with millennials) in the States that SYM just doesn't yet have, and the pricing doesn't leave much incentive for buyers to cross over to the Taiwanese product.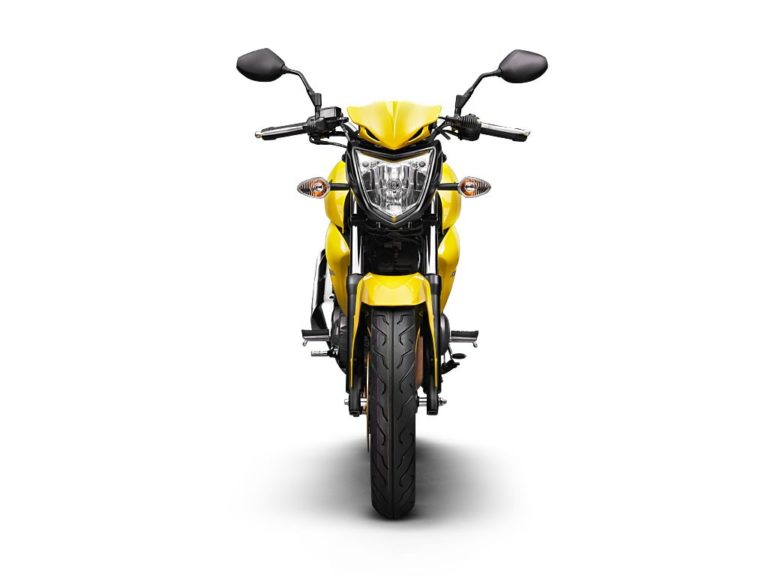 He Said
"I know that SYM makes a lot of scooters and small-displacement units for the Asian markets, but honestly, I see them having a hard time competing in the U.S. market that has well-established, big-name competition already entrenched."
She Said
My wife and fellow motorcycle writer, Allyn Hinton, says, "This has decent torque at low rev. It can be a spirited little ride of you twist it. If you ride it like a grandma, then it acts like a grandma's bike. Is that a bad thing? I don't think so. As an entry-level bike, it is priced affordably for someone that wants a sportbike look, but without having to take the tiger by the tail. Still, it's a snappy ride and with 95+ mpg fuel economy it's a nice commuter. Let's be real here; it's a lot more fun to ride a slow bike fast than it is to ride a fast bike slow, yeah?"
Specifications
| | |
| --- | --- |
| ENGINE / DRIVE TRAIN: | |
| Displacement: | 249.4 cc S.O.H.C. |
| Type: | 4-Stroke Engine, Fuel Injection System with 4 Valve Ceramic-Coated Cylinder |
| Compression Ratio: | 10.5:1 |
| Horsepower: | 25 hp – 7,500 RPM |
| Max Torque: | 17 lb/ft – 6,000 RPM |
| Cooling System: | Liquid |
| Transmission: | 6-speed, Gear Change |
| Primary Reduction: | 2.8266 (65/23T) |
| GearRatio 1: | 2.71 (38/14T) |
| GearRatio 2: | 1.89 (34/18T) |
| GearRatio 3: | 1.48 (31/21T) |
| GearRatio 4: | 1.26 (29/23T) |
| GearRatio 5: | 1.08 (27/25T) |
| GearRatio 6: | 0.93 (25/27T) |
| Final Reduction: | 2.69 (35/13T) |
| GearShift: | 1 -N – 2 – 3 – 4 – 5 – 6 |
| Exhaust Emission Co: | < 2.0 |
| Exhaust Emission HC: | < 0.3 |
| Exhaust Emission HCNOx: | < 0.15 |
| Noise (dB): | < 77 |
| Clutch: | Wet Disk Type |
| Drive: | Chain |
| Starter: | Electrical Starter |
| Ignition: | ECU |
| Spark Plug: | NGK CR8E |
| Alternator: | 114 W / 5000 rpm |
| Battery Capacity: | 12 V 10Ah |
| Top Speed: | 87 mph |
| CHASSIS / SUSPENSION / BRAKES: | |
| Frame: | High Strength Steel Diamond Type |
| Front Suspension: | Telescopic Fork |
| Rear Suspension: | Uni Swing |
| Front Brakes: | Disk (288mm) |
| Rear Brakes: | Disk (222mm) |
| Front Tires: | 110/70 – 17 |
| Rear Tires: | 140/70 – 17 |
| Wheel: | Aluminum |
| CAPACIITIES / DIMENSIONS: | |
| Weight Capacity: | TBD |
| Net Weight: | 381.4 Lbs |
| Fuel: | Unleaded (90 Octane or Higher) |
| Fuel Capacity: | 3.69 Gallons |
| Ground Clearance: | 5.9″ |
| Length: | 78.9" |
| Width: | 31.1″ |
| Height: | 41.3″ |
| Seat Height: | 31″ |
| Wheelbase: | 51.96″ |
| Age Recommendation: | 16+ |
| DETAILS: | |
| Government Certifications: | EPA & DOT Approved, C.A.R.B. Approved for CA |
| Headlight Lamp: | 12 V 60W/55W ×1 |
| Front Position Daytime Running Lights: | 12 V 5W×2 LED |
| Taillight Stoplight Lamp: | 12 V LED |
| Warranty: | Made in Taiwan with 24 Months Limited Warranty |
| Fuel Economy: | 96 MPG |
| Colors | Midnight Black, Racing White, Intense Yellow |
| Price | $3,999 |
(topspeed.com, https://goo.gl/r8Rca2)
Comments
comments