The Samsung Galaxy S8 is due to arrive in April, if rumours are anything to go by anyway. It will succeed the current Galaxy S7 and if all the leaks are to be believed, it will be a great device.
We've compared the rumoured specs of the Galaxy S8 to the Galaxy S7to see how they might compare and what the new smartphone could bring to fill the huge shoes of the S7.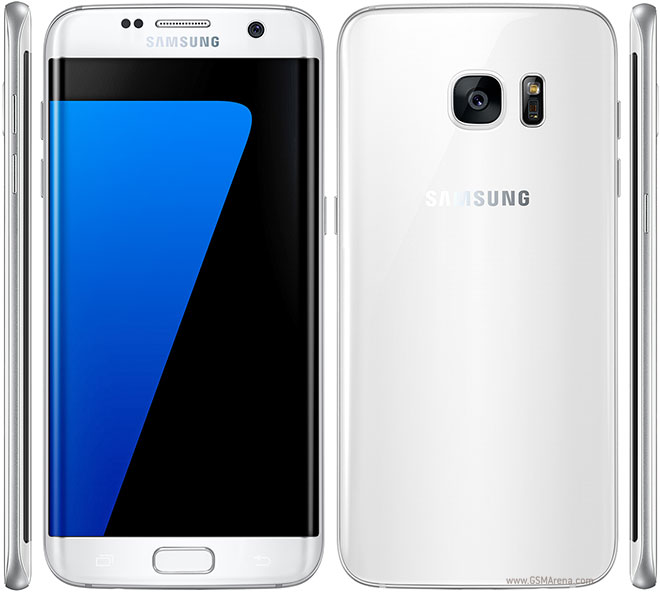 Samsung Galaxy S8 vs Galaxy S7: Design
Similar dimensions reported
Slimmer bezels on S8 rumoured
USB Type-C, no headphone jack and no home button suggested for S8
Leaks suggest the Samsung Galaxy S8 will bring a few cosmetic changes to the Galaxy S7. Very slim bezels, a home button built into the display and a dedicated personal assistant side-button have all been suggested.
Whether it will stick with the metal and glass combination design remains to be seen for now, but the S8 is claimed to be coming with similar dimensions to the S7, despite a purported larger screen size.
The S7 measures 142.4 x 69.6 x 7.9mm, weighs 152g and features a physical home button on the front that houses a fingerprint sensor. The leaked renders and images of the S8 so far show a lovely slim device with no physical home button and a good screen to body ratio. We'd guess there will be a fingerprint sensor somewhere though, even if the home button does go.
There have also been rumours to suggest Samsung will do away with the headphone jack, like Apple did with the iPhone 7 and iPhone 7 Plus.Harman Kardon speakers are expected, along with USB Type-C, which if true, should offer improvements in audio over the S7.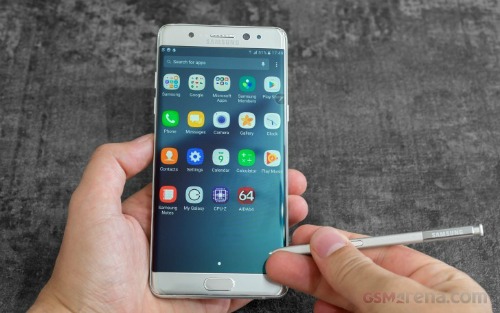 Samsung Galaxy S8 vs Galaxy S7: Display
Larger display expected for S8
Higher resolution rumoured for S8
S8 thought to have curved display over flat
Rumour has it the Samsung Galaxy S8 will come with a 5.7-inch or 5.2-inch display, either of which would be bigger than the current S7, which has a 5.1-inch screen. Though as we mentioned, the physical size of the device isn't expected to change too much.
It's also been claimed that the S8 will have a curved display, like the S7 edge and Note 7, rather than a flat screen like the S7. Samsung is likely to stick with the Super AMOLED technology, which should mean another brilliant display whether it is curved or flat.
There have been a few reports suggesting the resolution will increase from 2K like the S7 offers to 4K, which would result in a big bump in pixel density. Others have claimed Samsung will stick with 2K for the S8, but offer improvements for VR so either way, the S8 will likely have an enhanced display.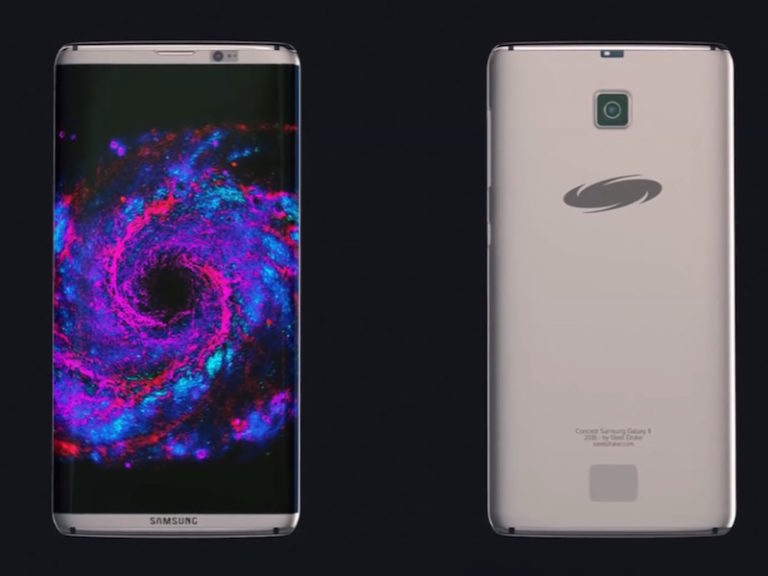 Samsung Galaxy S8 vs Galaxy S7: Camera
Dual rear camera or higher resolution reported for S8
Higher resolution front camera rumoured for S8
Suggestions of autofocus on S8's front camera
The Samsung Galaxy S8 has been rumoured to be coming with a dual rear camera featuring a 12-megapixel sensor and a 13-megapixel sensor. It has also been claimed to have a single 30-megapixel snapper however.
The Galaxy S7 has a 12-megapixel rear camera with an aperture of f/1.7, phase detection autofocus and optical image stabilisation. It's a great performer so the same and better is expected from the S8.
Rumours regarding front camera on the S8 mention an 8-megapixel sensor and a 9-megapixel sensor. It's also been suggested that we will see autofocus on the front. The S7 has a 5-megapixel snapper on the front with fixed focus and auto HDR.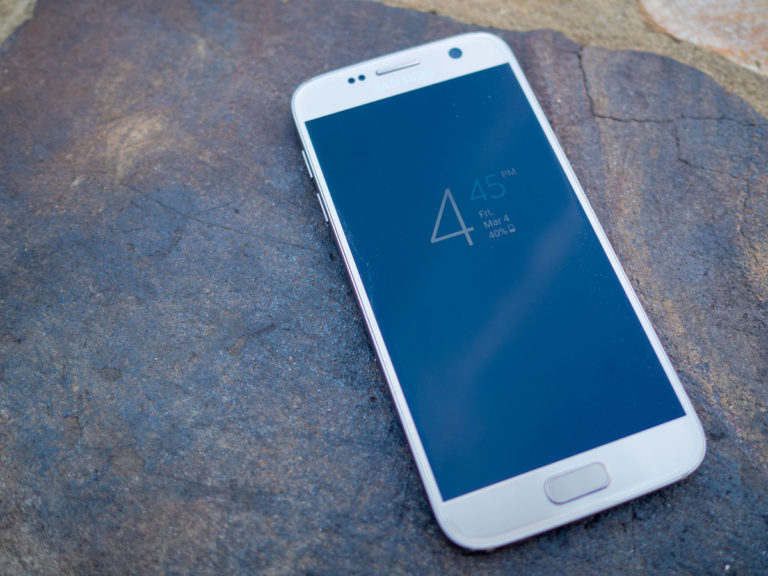 Samsung Galaxy S8 vs Galaxy S7: Hardware
Faster processor expected for S8
More RAM rumoured for S8
Larger battery claimed for S8
The Qualcomm Snapdragon 835 processor and the Exynos 8895 chip have both been associated with the Samsung Galaxy S8 in the rumours, suggesting we might see two models again, region dependant. There has also been talk of 6GB and 8GB of RAM, as well as 64GB and 128GB storage options.
The Galaxy S7 comes with either the Qualcomm Snapdragon 820 chip or the Exynos 8890 processor under the hood, both of which have 4GB of RAM so an increase in performance is likely with the S8, even if the RAM isn't doubled. Storage options come in the form of 32GB and 64GB, both of which have microSD support.
Rumours suggest the S8 could have a 4200mAh battery, which would be significantly larger than the 3000mAh battery within the S7.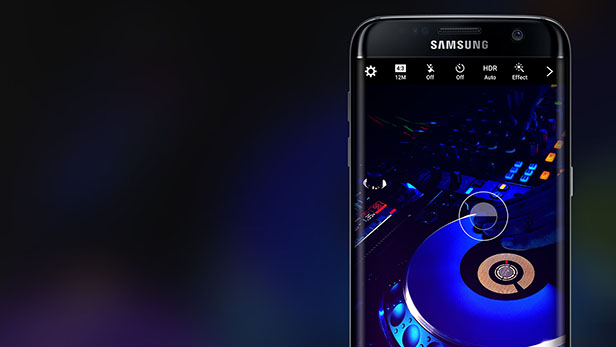 Samsung Galaxy S8 vs Galaxy S7: Software
Android Nougat from launch expected for S8
Personal assistant Viv confirmed for S8
Both devices should have similar experience
The Samsung Galaxy S8 will launch on Android Nougat with the company's TouchWiz software overlay. Rumours have been thin on the ground as to what extra features we can expect but it has been confirmed that the personal assistant Viv will be on board.
The Galaxy S7 is currently running on Android Marshmallow but an update to Nougat is imminent so the software experience between the S7 and S8 should be relatively similar once all updates are done.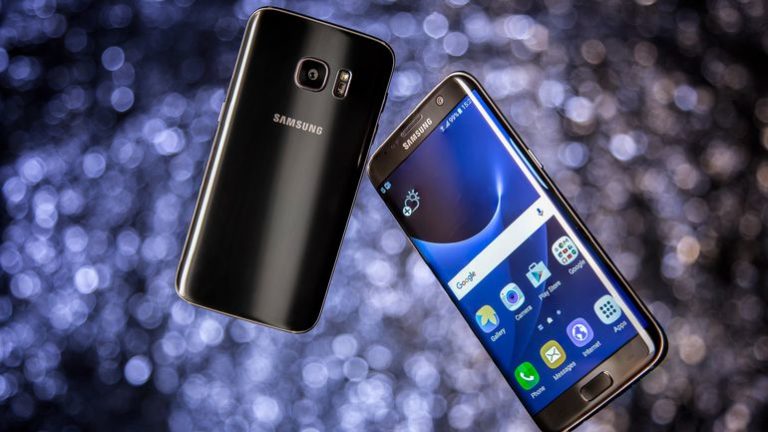 Samsung Galaxy S8 vs Galaxy S7: Conclusion
As we only have rumours to go on at the moment, no one but Samsung knows how much more the Galaxy S8 will bring over the S7. It's a new flagship so a faster processor, increase in RAM and improvements in design and camera capabilities are very likely.
We'd also expect to see battery and display enhancements but it's not yet clear exactly what they will be. We will be updating this feature as more rumours flood in so keep checking back but for now, it's a safe bet that the Galaxy S8 will improve on the already great Galaxy S7.
(pocket-lint.com, https://goo.gl/6rmzNE)
Comments
comments