Apple announced three iPhones last year in the form of the iPhone 8, iPhone 8 Plus and the iPhone X and now it's time to think about this year's new iPhones!
The iPhone 8 and 8 Plus followed the traditional iPhone design and were essentially 'S' versions of the iPhone 7 and iPhone 7 Plus, while the iPhone X shook things up a little.
So will we see an iPhone 9 and 9 Plus, as well as a successor to the iPhoneX called the iPhone XI or iPhone X2? And might we get an iPhone SE2 this year as a bonus?
There's also a question whether the iPhone home button will well and truly die (so no iPhone 9) and the iPhone X design take over for all 2018 models? That's likely but certainly in no way a given.
Here's everything we've heard about this year's new iPhones.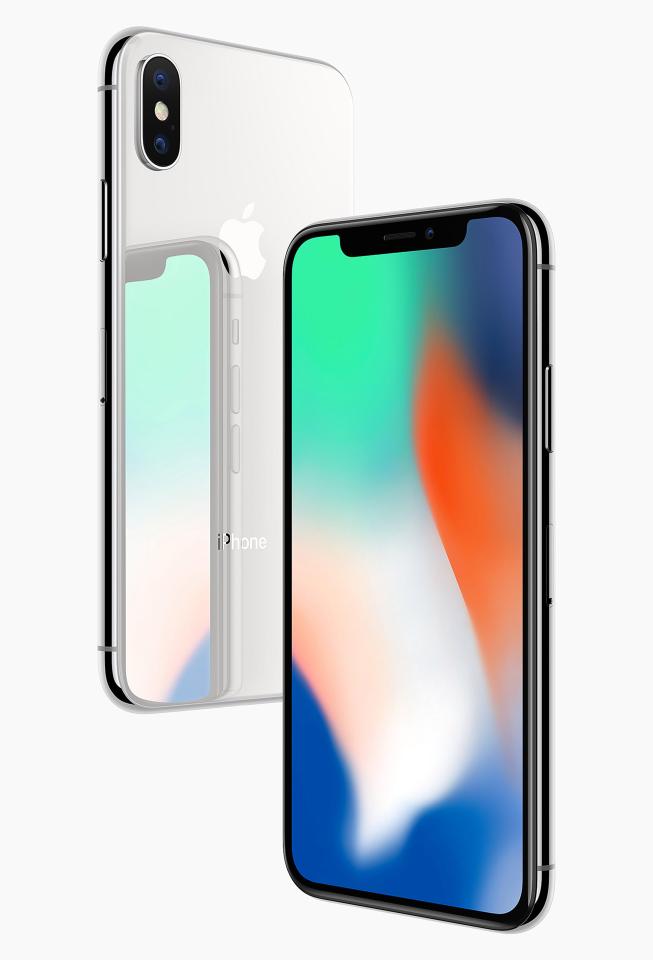 Apple iPhone 2018: Release date and launch
Won't be released until September 2018
Unlikely to see any event rumours until August 2018
An educated guess would be around 11 September 2018
We might see a successor to the iPhone SE, the smaller iPhone, in March or April 2018, but we won't see the iPhone 9 or a successor to the iPhoneX until September 2018.
Traditionally, Apple has held its September events within the first couple of weeks of the month and usually on a Tuesday, with pre-orders for the devices they announce starting on the Friday of the same week.
The iPhone X was an exception to that pattern, with pre-orders not starting for six weeks after, in late October.
It will be a good few months before any event rumours appear though, with nothing likely to surface until August 2018 at the earliest.
If we had to place our bets now, we'd guess around 11 September 2018, give or take a week. It would be a good time to pencil in the diary if you want to watch Tim Cook and his buddies on stage.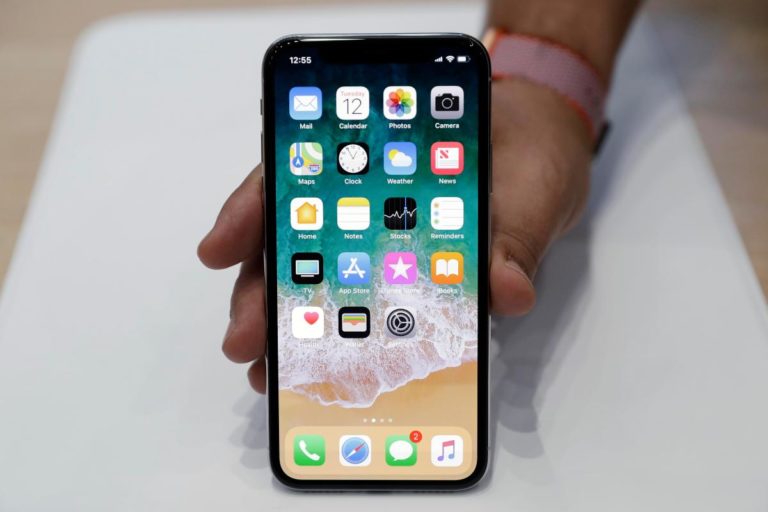 Apple iPhone XI or X2 or X Plus?
iPhone XI, iPhone X2?
iPhone X Plus could be name for a larger X model
Will Apple skip iPhone 9?
What will Apple call its iPhone 2018 models? Well, isn't that the million dollar question? The answer to which only a very select few in the Cupertino company probably know.
We might see an iPhone 9 and iPhone 9 Plus, or we might see Apple skip "9" altogether. There has been a prediction that we will see a larger iPhone X appear with a 6.5-inch OLED display, alongside another 5.8-inch OLED model and a separate 6.1-inch device with an LCD display.
Perhaps this will mean that the new iPhones will predominantly continue with the "X" name, resulting in the iPhone XI or iPhone X2 and iPhone X Plus for the OLED models, with the standard iPhone 9 naming reserved for the LCD model. As we said though, it's anyone's guess at the moment.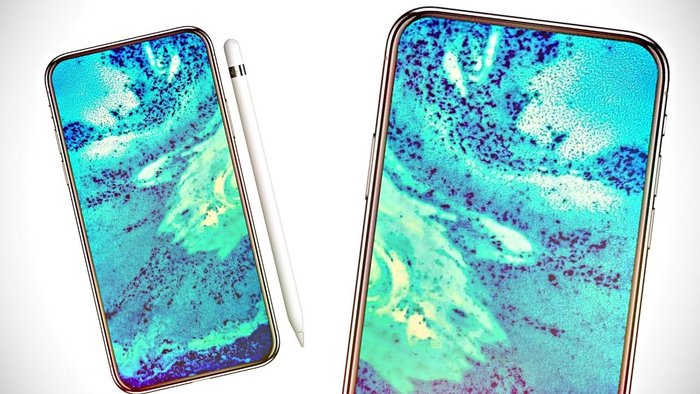 Apple iPhone 2018 design
TouchID expected to be ditched completely
iPhone X design expected on all 2018 models
Stainless steel frame predicted to remain but we think a switch to aluminium more likely
Apple made some big design changes to the iPhone with the iPhone X. It moved away from what has defined the iPhone for the last decade by removing the TouchID home button on the front and replacing it with a notch at the top of the display, housing a new technology called FaceID.
The iPhone X isn't to everyone's taste though, and many don't like change, which is probably one of the reasons why the company chose to release the more traditional iPhone 8 and iPhone 8 Plus models alongside it. Don't count on the same strategy for next year though.
By September 2018, those who weren't initially sold on the iPhone X's design will have had 12 months to get used to it and given Tim Cook said the iPhone X lays the foundations for the next 10 years of the iPhone, we wouldn't be surprised to see all the 2018 models feature the new design.
Ming Chi-Kuo, the KGI Securities analyst who loves to share his Apple predictions, believes there will be two OLED iPhone models next year, both of which will retain the stainless steel frame but offer improvements for cellular and Wi-Fi transmissions. He also claims there will be a third model that will have an LCD display, as we mentioned briefly above, suggesting this will be a cheaper option.
Kuo does predict all three models will lose TouchID in favour of FaceID however, which makes sense. We aren't convinced about Apple retaining stainless steel though. In fact, while ditching the old design entirely is a perfectly plausible move, the £1000 starting price of the iPhone X is steep and a switch to aluminium would presumably help reduce this so for now, we're placing our bets on at least one aluminium frame, if not all.
In mid-February, analysts from Barclays Bank claimed that the 2018 iPhone would have a smaller 'notch' than the iPhone X, based on reports and meetings they had during CES 2018 in January.
Analysts Andrew Gardiner, Hiral Patel, Joseph Wolf and Blayne Curtis believe this year's iPhone X upgrade, plus a possible, larger iPhone X Plus, will come with a second-generation TrueDepth camera system.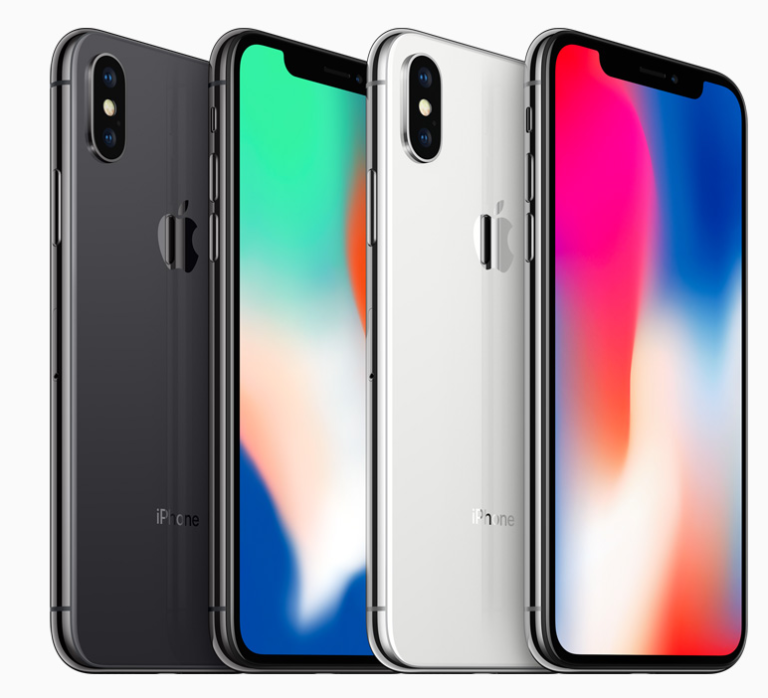 Apple iPhone 2018 display
Three models have been predicted
Sizes ranging from 5.8-inches to 6.5-inches
18:9 aspect ratio expected for all
Apple made a move to OLED with the iPhone X so it comes as no surprise that the company is predicted to continue to offer OLED options in 2018.
According to Ming Chi-Kuo, there will be a 6.5-inch OLED model, a 5.8-inch OLED model and a 6.1-inch LCD model. The analyst shared an infographic that suggests the 6.1-inch LCD model will offer a footprint between the current iPhone 8 and iPhone 8 Plus despite the larger screen, which would be possible should it adopt the 18:9 aspect ratio the iPhone X offers.
Kuo also predicted the 6.5-inch model would offer a pixel density of between 480 and 500ppi, the 5.8-inch will offer 458ppi, which is the same as the current iPhone X, and the 6.1-inch model would have between 320 and 330 pixels per inch. If this is the case, none of the 2018 models will offer a Quad HD resolution like the likes of Samsung's Galaxy S8 or LG's V30.
It's all predictions and guesswork for now though so if you're all about the pixels, don't be too disheartened just yet. Aside from pixels and size, we'd expect to see a continuation of 3D Touch on all models, the P3 wide colour gamut and Apple's True Tone technology on some, if not all 2018 models.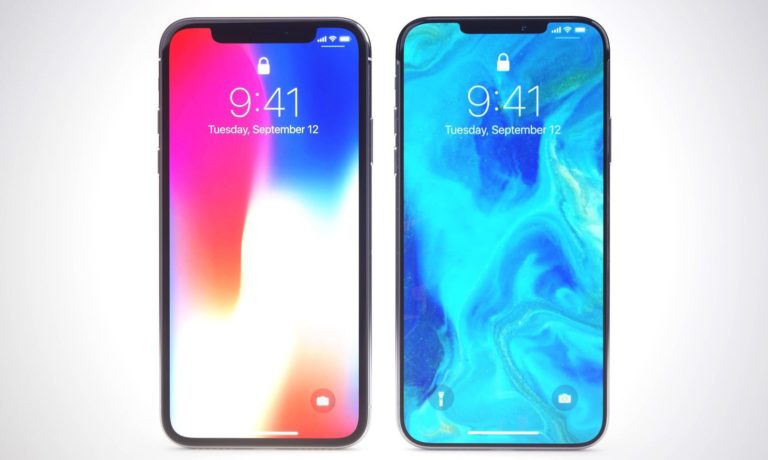 Apple iPhone 2018 cameras
Dual rear cameras on all models?
Improvements likely
TrueDepth camera expected on front of all models
The Apple iPhone X features a dual-rear camera, as does the iPhone 8 so we wouldn't be surprised to see dual-rear cameras on all the 2018 iPhonemodels.
It could be that the predicted 6.1-inch LCD model features a singular rear camera, like the standard iPhone 8, but as this 6.1-inch model is suggested to offer a footprint around the same as the iPhone 8 Plus, a dual camera would presumably fit so why not offer it?
There haven't been any rumours or speculation surrounding the camerason the 2018 iPhone models as yet but expect improvements over this year's models, as is always the way with succeeding devices. It's also worth expecting some, if not all, models that launch next year to offer the TrueDepth front camera for FaceID and those fun, even if a little gimmicky, Animojis.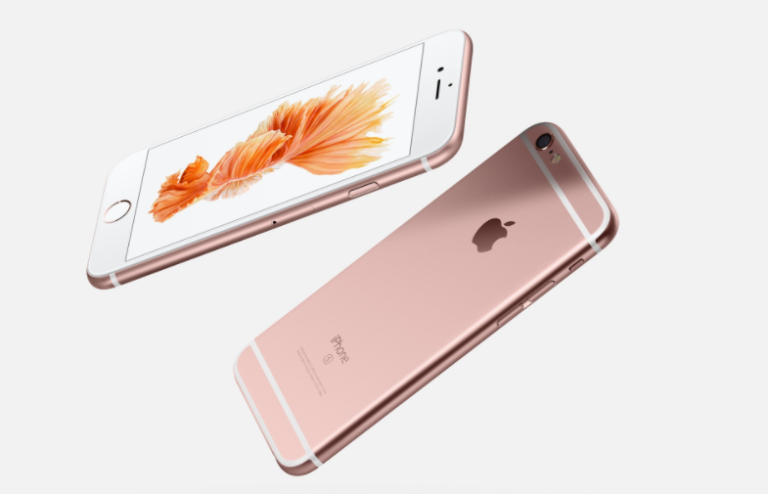 Apple iPhone 2018 hardware
A11X or A12 chip likely
Storage models will probably start from at least 64GB
No headphone jack expected
All the 2017 Apple iPhone models featured the same A11 Bionic chip with 64-bit architecture, a neural engine and an embedded M11 motion coprocessor.
A new year brings a new chip, always. That means we are likely to see either an A11X processor in the 2018 iPhone models, or an A12 chip, depending on what Apple chooses to call it. Either way, it will no doubt offer performance improvements and possibly battery improvements if you're lucky.
None of the 2018 models are likely to feature microSD for storage expansion as Apple devices never have done and they aren't likely to resurrect the 3.5mm headphone jack either so expect a Lightning port only for both charging and listening to music.
Current storage options for the iPhone 8, 8 Plus and iPhone X are 64GB and 256GB so we'd guess the same will apply for any 2018 models, unless Apple opts to start options at 128GB. We certainly don't expect lower than 64GB.
It's also been predicted that all the iPhone 2018 models will support gigabit LTE data transmission speeds and 4×4 MIMO standards, something the Sony Xperia XZ Premium and the Samsung Galaxy S8 already support. If true, expect faster speeds and the potential of improved coverage in low coverage areas.
A new report from South Korea's ETNews, for instance, has claimed Apple's future iPhones will have a smaller notch – certainly from 2019.
Oddly, this isn't the first time we've heard news about not this year's iPhone but next year's model. Bloomberg has already said Apple is developing a "3D sensor" for the back of the 2019 iPhone.
And, according to KGI Securities analyst Ming-chi Kuo, the new iPhoneflagship will have a 2 cell battery leading to increase the battery life by around 25 percent (3,300-3,400mAh). If this is an iPhone X Plus as is rumoured (with the 6.5-inch display mentioned above) then there would be only minor upgrades over last year's iPhone X.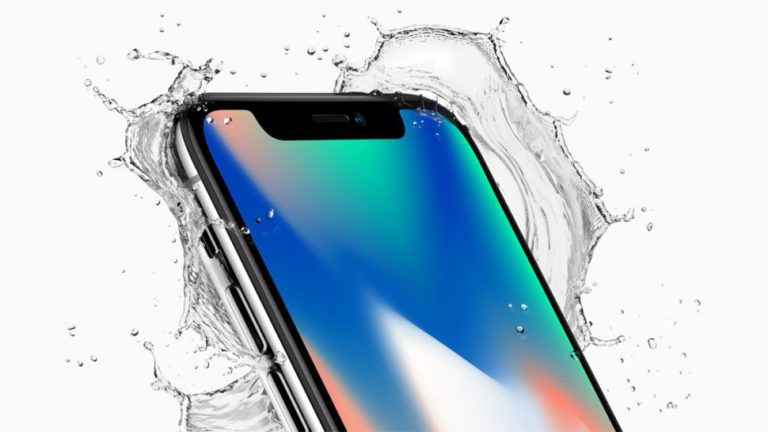 Apple iPhone 2018 software
iOS 12
Some features likely to be revealed in June 2018 at WWDC
The software is about the only thing in we can be certain about when it comes to next year's iPhones, unless Apple decides to dramatically change its strategy over the next couple of months.
We might not know what features will appear yet, but we do know that the 2018 iPhones are very likely to launch on iOS 12, which we will get a preview of at the Apple Worldwide Developer Conference in June 2018.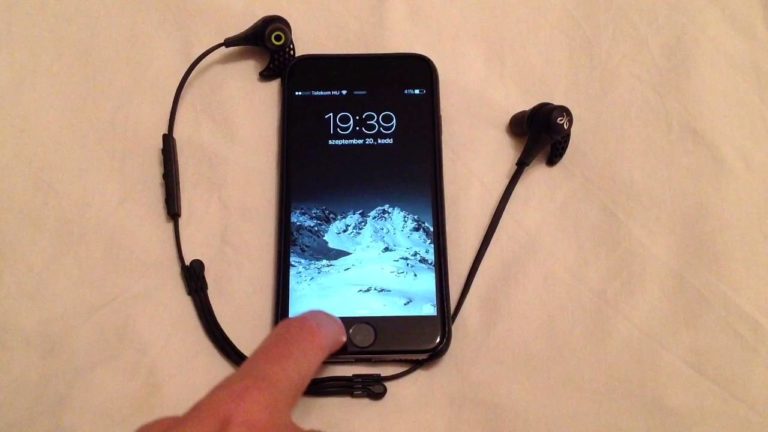 Apple iPhone 2018 conclusion
We won't know any concrete details on the 2018 iPhone, or iPhones, until they officially launch because while there are always plenty of leaks and speculation regarding Apple devices, Apple is better than some companies at keeping final details under wraps.
With that in mind, you'll need to keep your expectations under control when reading about the rumours as more often than not, they turn out to be the stuff of dreams rather than reality.
Keep checking back as we will update this feature whenever anything new is churned out from the rumour mill. Also check out what we're expecting from the new 2018 iPad Pro.
(pocket-lint.com, https://goo.gl/Dk1jVm)
Comments
comments