Lenovo has taken the wraps off its latest 2-in-1, the top-end Miix 720, which based on specs alone is an all-powerful 2-in-1 tablet. It doesn't half look bad either and, based on our time tinkering with the new crossover at CES 2017, it feels good in use too.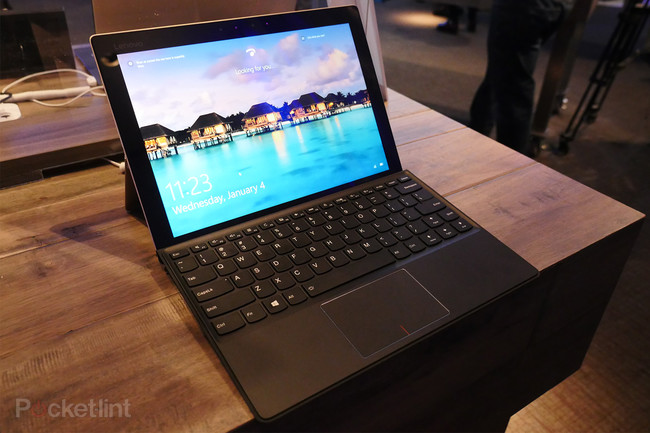 We've long enjoyed the Miix range, with 2016's Miix 510 laying down some obvious Microsoft Surface competition, which Lenovo is looking to further leverage with the 720 and take out the Surface Pro 4. The promise here being that you'll be able to take any kind of work – no matter how demanding – anywhere thanks to the Miix 720's power.
That 12-inch display up front boasts a resolution of 2,880 x 1,920 (or QuadHD+) and is powered by the latest 7th-gen Intel Core i7 processorsin the highest-spec version. These chips have only just made it to market for 2017, so expect the latest and greatest speeds whilst you're on the go. It also has Intel HD Integrated Graphics 620.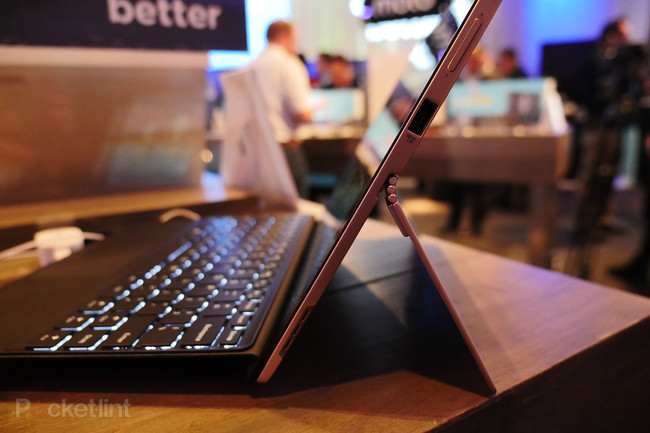 There's room to play too: in the maxed-out tablet you can specify 16GB RAM and a 1TB solid state drive, although that will invariably elevate the cost well beyond the $999 starting price.
Portability is a key attraction here, with the metal alloy chassis measuring just 14.6mm thin (including the keyboard) and weighing just 1.1kg. It's small and light, yet sensibly sized for all varieties of work. There's even Windows Hello facial recognition login.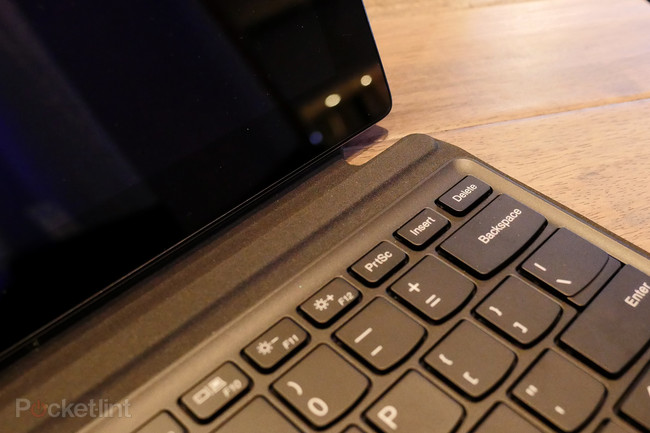 On the rear of the body there's a kickstand, complete with the classic Lenovo "watch band hinge", which is capable of adjusting to up to 150 degrees. It holds rigidly in any position, assuming it's not too vertically upright that it'll topple over. The hinge can be a touch fiddly to release when closed, but that's nothing new. We're just glad it holds firmly in position.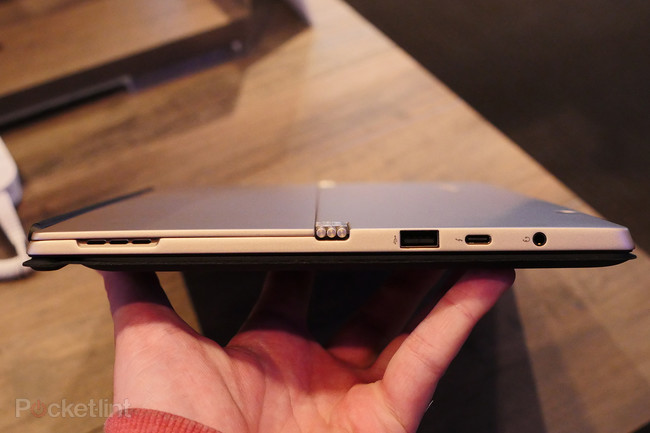 Ports are interesting as they're new for the Miix series. In the 720 there's a single Thunderbolt 3 port which can support up to two external displays up to 4K resolution. Being Thunderbolt 3 means it can support data transfer speeds up to 40GBps, so it can easily keep up with the fastest external storage available. Other ports include one USB 3.0 port, a USB 2.0 port, microSD slot and an audio jack. More Thunderbolt ports would have been nice, but they're costly things.
All this comes with a battery which Lenovo claims will get you up to 8-hours of usage on a single charge, although we suspect real-life usage will deplete the capacity a little sooner than that. It's the same issue with the Microsoft Surface and its nearest competition – and we don't anticipate Kaby Lake 7th Gen Intel processors being any more efficient than the previous year's build.
A quick tug and the full-size backlit keyboard – which can sit in a flat or slightly upright position and feels natural to type on thanks to 1.5mm key travel – can be pulled from its magnetic connector with relative ease. It's just about right: not too rigid in hold, but strong enough so it won't go falling out.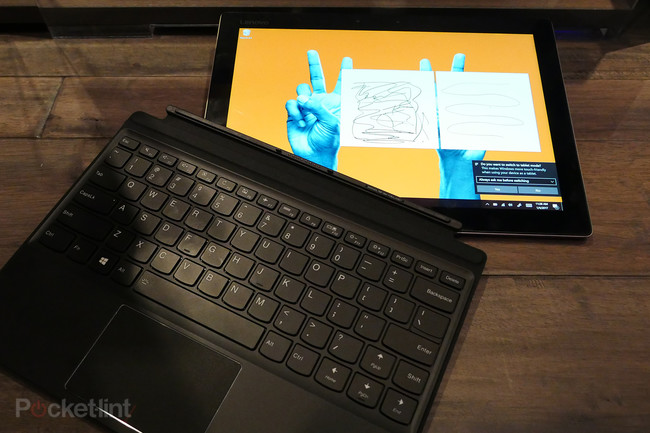 There's also the optional Active Pen 2 stylus ($60, available February 2017), which adds a click button to its top compared to the original and twice the sensitivity with 4,096 levels of pressure.
The tablet itself won't be available to buy until the beginning of April 2017, though, which may just be enough time for Microsoft to launch its anticipated Surface Pro 5.
(pocket-lint.com, https://goo.gl/T5nbWz)
Comments
comments