The Good: The V-Moda Forza Metallo Wireless sounds excellent for an in-ear wireless headphone. It's sweat-resistant and sturdy, and the included ear fins and tips allow you to get a secure, tight seal, even while running. Battery life is good at up to 10 hours.
The Bad: Cords are a little long and the noise-isolating design prevents you from hearing traffic while running or biking.
The Bottom Line: Quibbles aside, V-Moda's Forza Metallo Wireless is a great sounding in-ear wireless headphone that makes for an excellent everyday and sports headphone.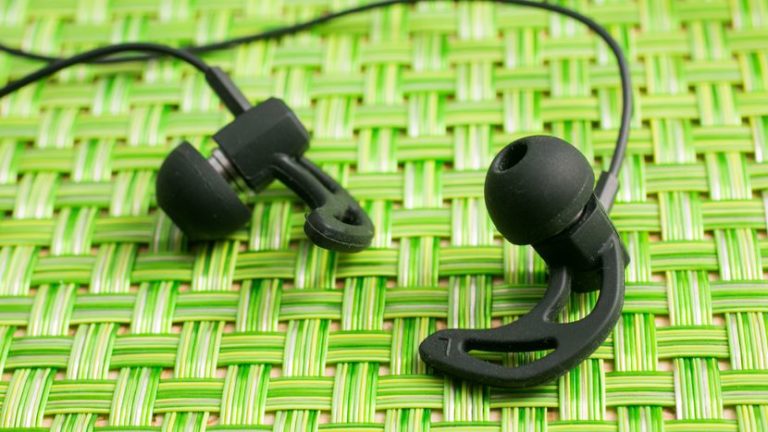 Thhere are a lot of neckband-style headphones out there right now, but V-Moda's Forza Metallo Wireless is definitely worth checking out if you're looking for top-notch sound and solid build quality coupled with a secure, comfortable fit in a workout-friendly Bluetoothheadphone.
At $170, it's not cheap, but from a sonic standpoint, it's superior to the BeatsX and most in-ear wireless headphones I've tested, including LG's around-the-neck Tone headsets. (The headphones aren't available in the UK and Australia yet but that price translates to about £130 or AU$230.)
As with the wired versions of this headphone, which we liked (you can read CNET contributor Steve Guttenberg's assessment), it's easy to get a secure fit using one of the four included ear tips and V-Moda's well-designed, patent-pending sport fins keep that tip snugly in place, sealing out a lot of ambient noise.
You don't have to use the sports fins but I kept them on at all times, whether I was working out or just walking around. And yes, this headphone is sweat-resistant and you can run with it for long distances without a problem. The only downside is that it's got a noise-isolating design, so you'll have some trouble hearing traffic around you, which some runners and bikers consider a safety issue.
Battery life is decent at 10 hours and the headphone works well as a headset for making cell-phone calls. It may not quite be business-class performance — there's no noise-reduction feature, for example — but callers said they could hear me fine and I appreciated that the headphone vibrates when a call comes.
The battery and most of the electronics are stored in a module that's designed to sit on the back of your neck. Occasionally that module slid down between my shoulder blades, but overall the headphone is weighted pretty well and you'll barely notice you're wearing it when the earbuds aren't in your ears.
My only design gripe — and it's somewhat serious — is that the headphone cables were a little long for me. I felt they could be a couple of inches shorter. If you're a bigger person with a bigger head that extra cord length shouldn't be an issue, but for medium-sized and smaller folk, you may find the cord dangling near your face at times and it might bother you a little. It wasn't a deal-breaker for me but it's not ideal.
That cord gripe aside, the headphone, as I said, sounds great. It's very clean sounding with tight, punchy bass, and nice detail. In that sense, it doesn't have the typical V-Moda sound profile, which tends to accentuate the bass and can lack some clarity. This headphone is more articulate and well-balanced.
I still like the BeatsX, but this is a more natural, crisper sounding headphone with superior treble performance and a richer, fuller tone. It's also pretty open sounding, so the music doesn't feel stuck inside your head.
The headphone comes with a cheap cloth carrying pouch (at least one's included). And, as an added bonus, you can customize the look of the headphones with optional 3D-printed caps. This is similar to what V-Moda does with the customizable plates for its over-ear headphones, but this is the first time any headphone company has come out with accessories for in-ear headphones that I'm aware of.
The caps are a little expensive and I personally wouldn't bother customizing my headphones, but some people might have fun with it.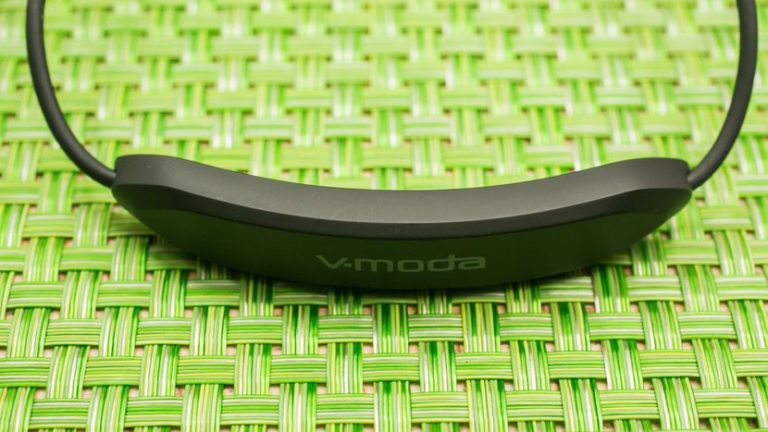 Here's a recap of the key features of the V-Moda Forza Metallo Wireless:
5.8 mm Micro Driver
Qualcomm wireless Bluetooth chipset
Sweat- and weather-resistant nanocoating technology
Four different sizes of Bass Level Isolating Soft Silicone (Bliss) 3.0 fittings ensure best fit and optimal sound quality
Detachable ActiveFlex sport fins, in three sizes, ensure stability while running or working out
Lithium-ion battery: up to 10 hours of music playback and ultrafast charging
Noise-cancelling dual microphones for making phone calls
10 meter (32 feet) range and two-device connectivity
iOS battery indicator and widget
Two color options: black or white/silver
Price: $170 ( about £130 or AU$230)
(cnet.com, https://goo.gl/4W1ONt)
Comments
comments