PRICE $1,499
AT A GLANCE
Plus
Very powerful on music
Outstanding build quality
Small size
Minus
Tepid output at the very bottom
THE VERDICT
One of the most musical subwoofers I've ever auditioned, and it's damn pretty, too!
Founded in 1972 in Ontario, PSB Speakers has grown from one man's passion for audio into an international speaker company with more than 50 distributors and approximately 1,000 dealers. Paul Barton got his start in audio when he was just 11 years old, making speakers with his father. As he became more confident with his designs when he was in high school, he started to sell his speakers to college students at the nearby University of Waterloo. From the beginning, Barton's goal was to create high-performance, highvalue loudspeakers for music and, eventually, for home cinema applications.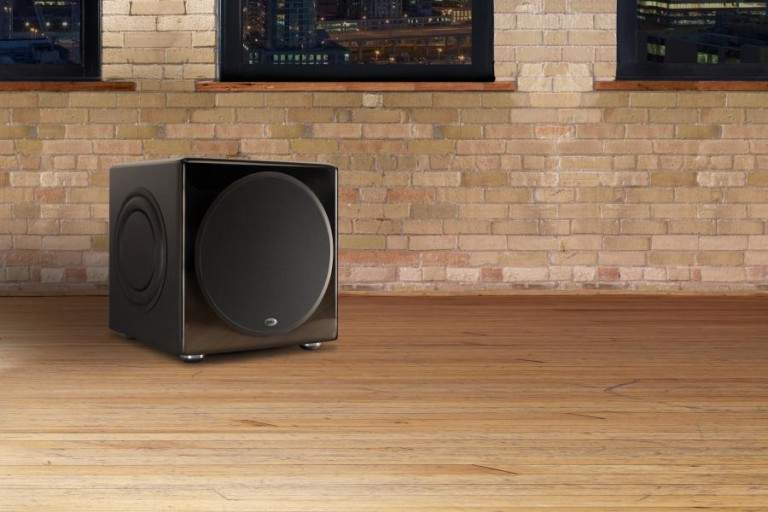 Two years after he launched PSB, Barton began a relationship with Canada's National Research Council (NRC), which continues to this day. Through the NRC's work in psychoacoustics and PSB's use of what is now a renowned anechoic chamber, PSB has been able to refine their designs. Other manufacturers have since jumped on the bandwagon, and some have even modeled their own anechoic chambers after the NRC's. But PSB was an early pioneer in this type of speaker development, and it's a hallmark of Barton's passion and desire to always provide a better-sounding product.
Over the years, I've heard various demos of PSB models, but I've never auditioned any in my own system. When PSB's latest subwoofer, the SubSeries 450, arrived on my doorstep, I was definitely curious to see if this successful manufacturer of full-range speakers could compete in the subwoofer arena with highly regarded internet-direct companies.
I currently use two beasts from such companies: an SVS PC-Ultra cylinder and a Hsu Research VTF-15H MK2, located in the front left corner and midway along the right wall, respectively, in my room. Let's see how the PSB fared against these big boys.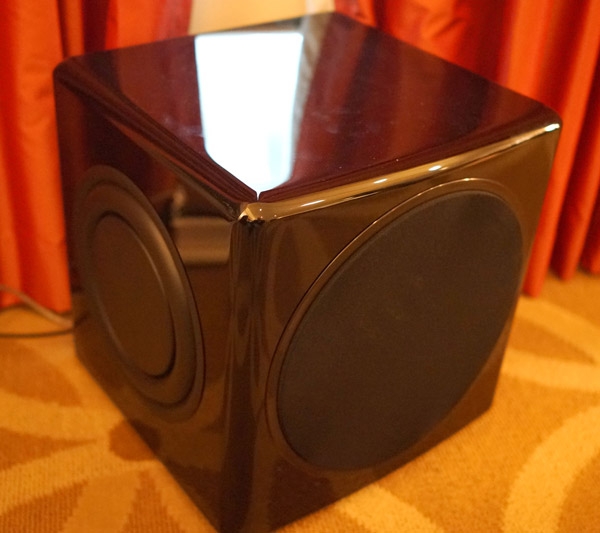 Design and Build
At 45 pounds, the SubSeries 450 doesn't come close to being the heaviest subwoofer I've had to unpack and maneuver around my theater, but it may be the best-looking one. In lieu of the traditional Borg Cube design, it has elegant rounded corners and a paint job that Enzo Ferrari would be proud to have on one of his sports cars. The gloss black enclosure exudes class, with only one downfall: It's a dust magnet! Much like a black Ferrari, it always looks best after a car wash (or, in this case, a dusting), but once the dust settles a few hours later, it loses a bit of its shine.
Looks aside, the design features are quite impressive, including a 12-inch front-facing polypropylene cone woofer (with a thick rubber surround), a 2.75-inch voice coil, and a 75-ounce magnet. In addition to the main woofer, there are two 10-inch passive radiators, one on each side.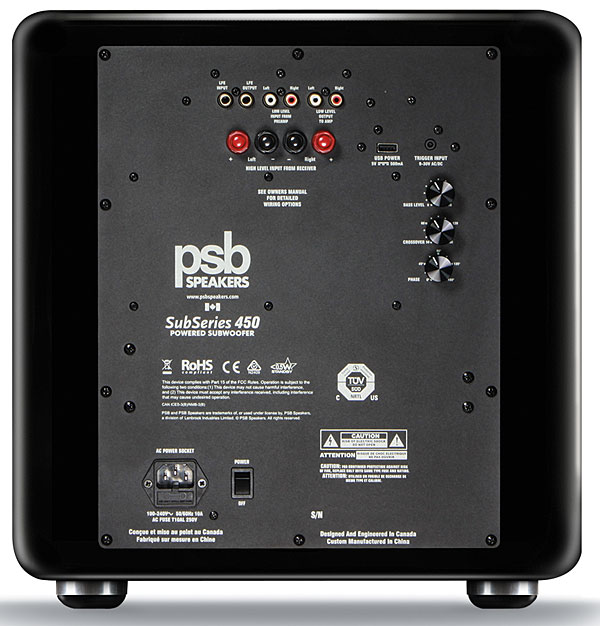 The sub's NAD-designed Class D amplifier claims continuous power of 400 watts and dynamic peak power of 1,000 watts. On the rear panel, the controls and jacks are well spaced, making it easy for thick fingers to navigate them. These include knobs for volume, crossover, and phase, along with a line-level LFE input/output, stereo high-level speaker inputs/outputs with five-way gold binding posts, stereo low-level inputs/outputs, a 5-volt USB outlet, a 3.5mm trigger in, a power switch, and a socket for the detachable power cord.
If you're using the LFE input (as I did), the crossover in the sub is disabled and will rely on the setting in your processor (80 hertz, in my case). If you're using the sub in a dedicated 2.1-channel setup, you can adjust the crossover manually to blend with your main speakers.
Music to My Ears
Given the 450's relatively lightweight design and small form factor, I started by placing it at my main listening position and performing a sub crawl around the room while listening to Joss Stone's "Sleep Like a Child," in order to determine the best location. The tightest and most prolific bass response came from just short of halfway along the right wall, in a near-field position to the money seat. Fortunately, I already had a subwoofer output cable from my pre/pro running to that location, since that's what my Hsu calls home.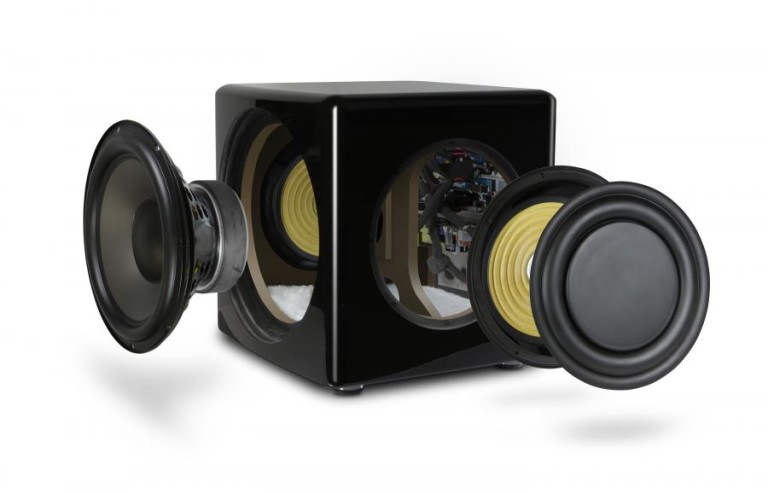 I fully expected this sub to shine with music—and it exceeded those high expectations. Running through a sampling of tracks from various genres (rap, pop, country, classical), I was nothing but impressed by its performance with everything I threw at it. The bass hit hard and tight and never lingered in the room longer than it should have. In this regard, the 450 bested my two reference subs, with extremely strong presence in the bottom of the bass guitar's range and maybe a bit below, yet it never overpowered my main speakers.
Reliving my youth, I played some bass-intensive rap from the Beastie Boys ("No Sleep Till Brooklyn"), Run-D.M.C. ("It's Tricky"), and N.W.A. ("Dope Man"), each at high level, to see if I could make this beauty break under intense pressure. I failed: The little guy played flawlessly no matter how loud I cranked the volume. All the while, the bass hit hard and clean, just like it should.
As much as I enjoy music, though, my true passion is movies. And after witnessing such a strong performance with music tracks, I was ready to see if this mini-beast could compete with my much larger subs.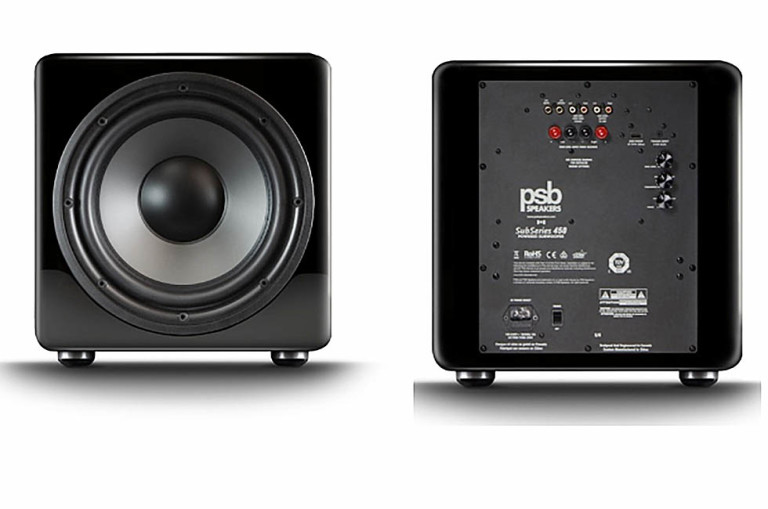 Triple Feature
The Finest Hours, starring Chris Pine, is based on the true story of the greatest rescue by a small boat in Coast Guard history. While the script is a bit dull, the rescue sequence sounds amazing in DTS-HD Master Audio 7.1. As the Coast Guard vessel attempts to make its way out to sea, Mother Nature does her best to crush the 36-foot wooden boat by assaulting it with 60-foot waves. I expected a thunderous pounding to fill my room—and the 450 was more than up for the task, even causing some minor shaking in my subfloor. Not bad!
PSB says that equipping the 450 with a 12-inch woofer and two 10-inch passive radiators enables the sub to have usable response down to below 20 Hz. So, to test the company's marketing-speak, it was time to throw some truly low-frequency material its way.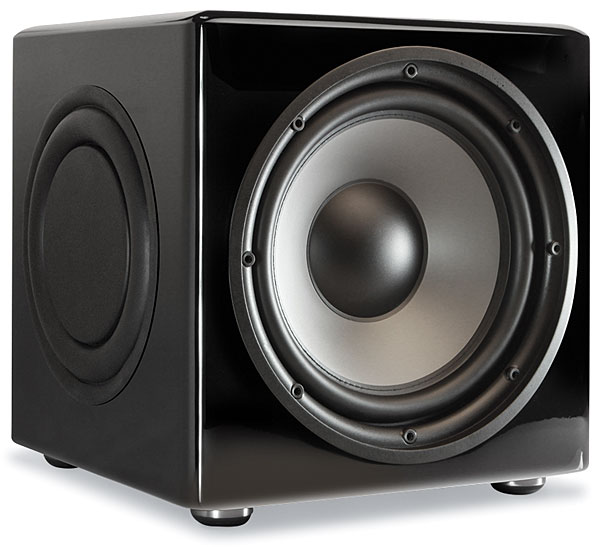 Toy Story 2 was my son's favorite movie when he was a toddler, and I've seen it more times than I can count, but its opening sequence remains a true torture test for subwoofers as the logo reveal plumbs the depths of audible frequencies. Additionally, when Buzz enters the atmosphere, there's a sustained sequence of deep bass that you can feel in your chest if your sub is up to the challenge, and there's a loud burst when Buzz kicks in the afterburners. Out of the gate, the 450 performed well with the fireworks that complement the Disney logo (before the countless trailers cue up). Once the movie started, however, the physics of the relatively small enclosure finally came into play.
That logo reveal should almost overpower a room with acoustical energy, but this just wasn't the case with the 450. While it did produce some output, it seemed to run out of gas in the very deep bass, at least compared with each of my reference subs (playing individually). There was sound, to be sure, but little punch for this kind of low-bass content, and some direct A/B comparisons really highlighted the 450's limitation in this regard. When the logo slammed on the screen, it did so with a whimper, not a bang. Furthermore, I couldn't feel the sonic impact of Buzz's afterburners.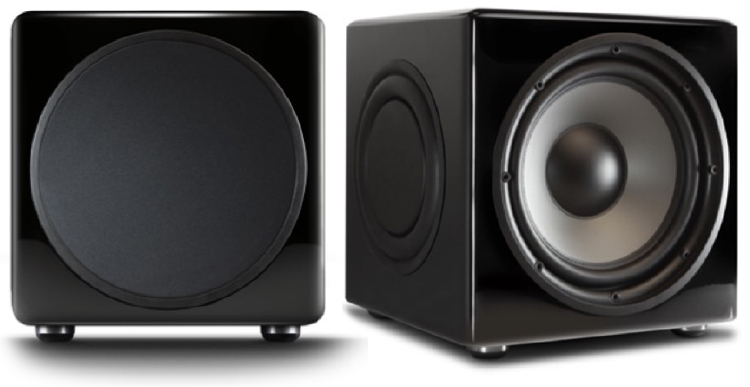 I experienced the same phenomenon with the Darla scene in Finding Nemo. With the 450 in place, I didn't have to "find my happy place" because the bass response didn't give me that feeling of the world crashing down around me—the feeling I get from both, albeit much larger, Hsu and SVS subs. Rather, it was more like a hard knock on the door from an overzealous Kirby vacuum salesman—definitely not the audio experience that the bass zealot in me lusts for.
Conclusion
Still, let's put all this in perspective: I'm comparing a 12-inch compact subwoofer with either of my reference subs, one of them also a 12-incher and the other a 15incher, and each benefiting from an enclosure more than twice the size of this relatively compact PSB sub. And I'm comparing them in a large theater room of just under 5,000 cubic feet! It's hardly a fair fight.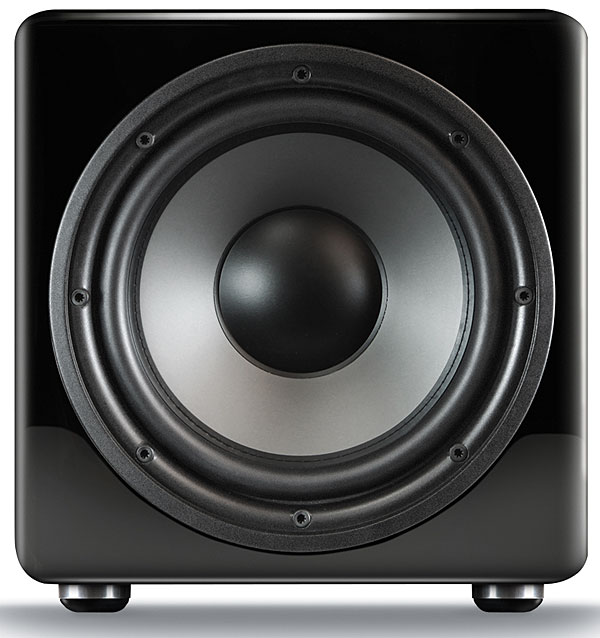 Overall, I'd say the SubSeries 450 is a very good subwoofer that performs quite well given its size—which may be what PSB was after in the first place. The build quality is top-notch, and its performance with music is some of the best I've ever heard. That said, when you're faced with a retail price of $1,499, it's reasonable to want more bass output and impact on the low end.I have little doubt it's possible to achieve that for less money elsewhere, though probably without the fit-and-finish and compact size of the 450, and perhaps at the sacrifice of some performance within its optimal range. So, there's probably a place in the world for this subwoofer. If you're not sensitive to the price—and you're looking for a smaller sub that will turn heads with its design and flawless paint job, impress you with its outstanding music performance, and deliver commendable (though not earth-moving) sound with movies—then this PSB may be just your ticket.
Specs
12 in polypropylene cone woofer (1); 10 in passive radiator (2); 400 watts RMS, 1,000 watts dynamic peak; line-level stereo in, high-pass stereo in/out, LFE in/out, 12-volt trigger, USB power output; 16.25 x 15.75 x 16.5 in (WxHxD); 45 lb
Price: $1,499
(soundandvision.com, https://goo.gl/suhjOd)
Comments
comments