Android has been making some big moves recently, redesigning and adding functionality to the mobile operating system to make it more capable and more competitive.
With the advent of Lollipop, Android moved to a state that felt like it was complete. It had polish that rivalled manufacturer skins, a maturity to apps that made them wonderful to use.
That was cemented with refinement in Marshmallow that saw many manufacturers moving to accommodate Android's native charms, rather than stomp all over them.
Anticipation is high for Android N and we've started to hear some of what it might have in offer. We've been analysing and processing the rumours, to give you a complete rundown of what to expect from Android N.
Android N: Release date
Android N is expected to be unveiled at Google I/O. This is Google's developer conference opening on 18 May 2016 and usually when we'll get our first glimpse of the next version of Android.
The opening keynote is when you can expect some details to be dropped. Google often previews some of the features coming to Android and in previous years it's been a big reveal, without showing off everything that the next version of Android will do.
Android N won't land until later in the year however, around October. This is usually timed with the release of a new Nexus handset, making the debut of the new Android version, and showcasing its new features.
The roll-out of Android N to other devices usually then follows, hitting existingNexus hardware within a few weeks, but often taking several months to be incorporated into other devices. Want Android N on your Samsung phone? You'll probably be waiting until March 2017.
It's likely that there will be Android N preview builds available prior to launch for those wanting to flash supported devices.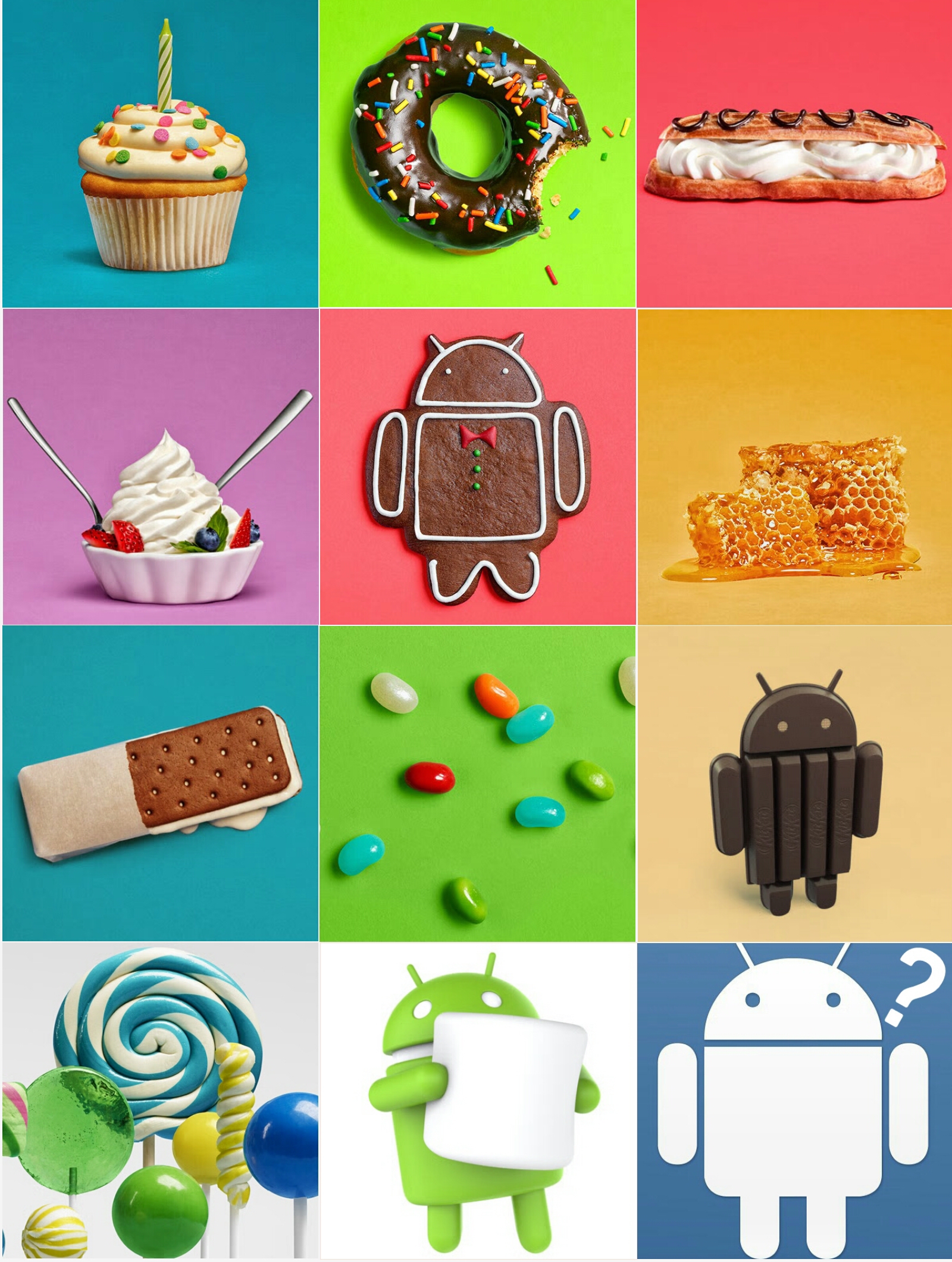 Android N: Name
Google names its Android versions after sweet treats. That's run on for years, recently taking in Kit Kat, Lollipop and Marshmallow. So what will be the name of Android 7.0?
Android also likes to have fun with its version naming and it's one of the big pieces of the puzzle for the fan community: what will the next version of Android be called?
There's been no indication so far what it might be – we're hoping for Nutella – but we suspect it might fall to something like Nougat. Now is that noo-gar or naa-git?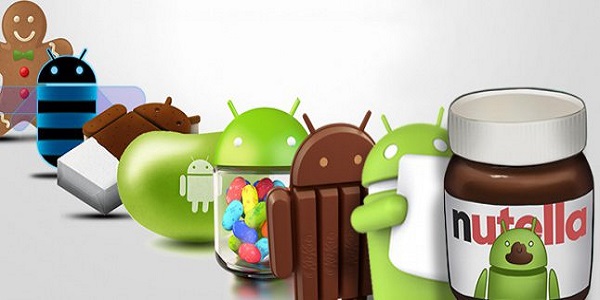 However, the naming of the next version of Android might come down to an online poll: Google SVP Sundar Pichai recently told students at Delhi University that it might be down to the fans to decide.
Whatever the outcome, you can expect Google to unveil a new sweet treat lawn figure outside the Mountain View HQ just before the launch of the nextNexus phone.
Android N: App drawer or no app drawer?
Rumours have been circulating that app drawer's days are numbered. That wasn't helped when a tweet from the Google Maps Twitter account appeared showing a phone with no app drawer.
It's a brief flash, but it shows a Nexus 6P with no apps drawer button in the centre, instead with three dots indicating different pages to scroll across to. Google quickly moved to say this was a misrepresentation and inaccurate, but fans were already throwing their toys out of the pram.
There's been murmurings that this might happen for some time. For Android users it's a key distinction between Android and iOS. iOS, as you'll know, has spread its app wares all over the home screens since the dawn of time, whereas Android has always been more discreet.
But (and this is a big but), this only added fuel to a fire that was already burning. Android Authority reported previously that it had heard from two sources confirming that Google planned to ditch the app tray.
Removing the app drawer is common on Chinese devices – it's a hallmark of Huawei's EMUI for example – but we've now seen that move replicated by theLG G5. Additionally, hiding in the Samsung Galaxy S7's settings is a section called Galaxy Labs, which also gives you the option of removing the apps tray.
We'd say that's quite a body of (perhaps coincidental) evidence to suggest that something is afoot. Of course, this being Android, switching the launcher would likely right any wrongs.
Android N: Notifications pane
We're starting to hear small details of changes to the visuals of Android N, coming out of Android Police. One area of attention is the Notifications pane (or shade). That's the part you pull down to see who has been messaging you and so on.
Android Police claims that these are mock-ups based on seeing early Android N builds.
The look of the new notifications panel is cleaner with more information condensed into full width tiles. Currently there is a space between notifications panels, above and below. This is being done away with for Android N in favour of a more linear approach. The result is more space for a greater amount of information.
One piece of information now included at a glance is the app name which the notification relates to, although this appears to be replacing app icons, which currently identify what you're looking at.
More colour also makes an appearance in the notifications, which could make breaking up the more condensed text easier to read.
Android N: Quick settings
Quick settings is one of the nicest and most useful parts of Android, being able to get access to frequent settings easily. In Marshmallow, these sit in the top pane, accessed with a two-finger swipe, or with a second swipe down of the notifications pane.
Many manufacturers – notably Samsung – have elevated quick settings so they're accessible with a single swipe and it appears that Google might do the same in Android N.
The Android N mock-ups from Android Police show the new pane with a run of frequent shortcuts above the notifications. These can then be expanded into the fuller quick settings pane similar to that offered on current Android versions.
In this version, gone are the Wi-Fi and Bluetooth expandable menus but added are an edit function and pagination. The ability to edit the quick settings selection is hidden in the System Tuner UI in Marshmallow, but it looks like it's coming as a full feature in Android N.
Android N: System settings
It's also been reported that the system settings will be getting a makeover. This is a common place for Android to make changes, not only to the options presented, but how they are arranged and where features are grouped together.
Again, a mock-up from Android Police shows a elevated level of detail coming out of the settings menu. Although the arrangement looks mostly the same – aside from the removal of the grey dividing bars – here we can see more information to the top level.
This would, potentially, mean you can see what's happening without having to click through on each item.
It's previously been suggested that the settings menu will also have a "hamburger" menu button (similar to Google Now or other apps with a side menu) to make navigation from section to section easier.
One other element that's predicted is a notification bar revealing that the handset is in do not disturb mode, although we can't really see that's essential as it's currently reflected in the status bar anyway.
Android N: Battery level indication
One of the very simple but very annoying omissions from stock Android has been a simple indicator of the battery life. You only get a percentage when you flip down the quick settings pane, rather than all the time like you do on just about ever other Android skin.
In Marshmallow, Google included an option to turn on a battery level indicatorin the System Tuner UI. This is a hidden part of the menu designed for developers and it's though that this might become standard in a future version of Android.
With other areas – like the settings menu – seeming to be looking to elevate more information, this would make perfect sense. Fingers crossed, it's the simple things that matter.
(pocket-lint.com)