(Shanghai–July 27th, 2021) – Following the launch on Kickstarter of its Smart kitchen appliance TOKIT Omni Cook in June 10, TOKIT just unveiled its collaboration with two leading food content creators, SORTEDfood and MasterChef's Christine Ha, to put the Omni Cook to the test.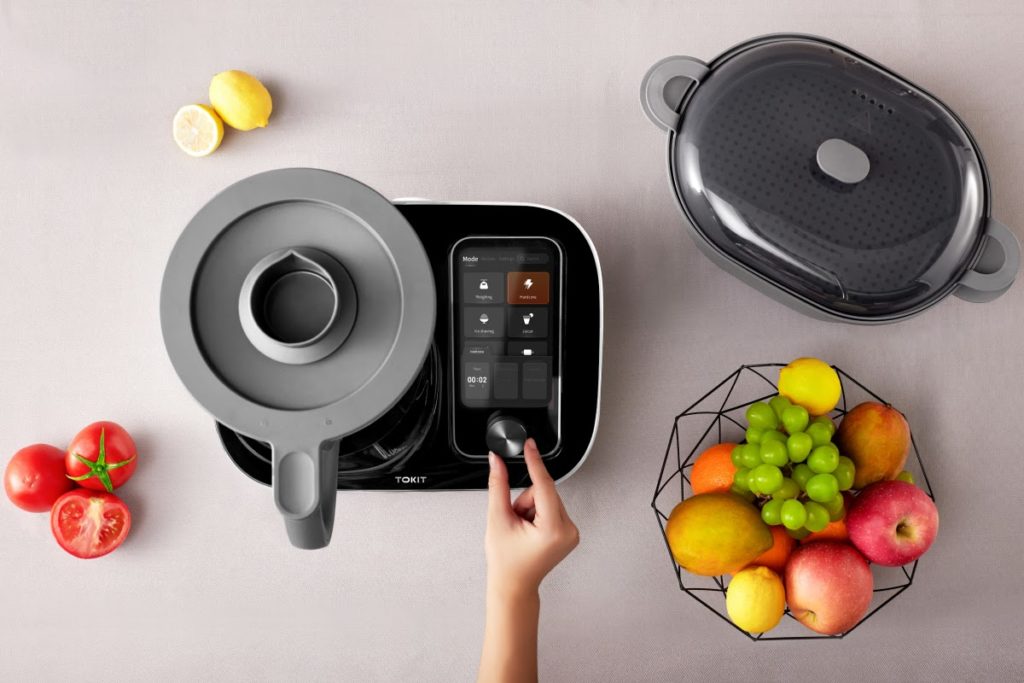 "An Awesome Sous-Chef"
Being one of the top's leading food communities, London-based content creator SORTEDfood was challenged by the TOKIT team to leverage all the capabilities of Omni Cook and easily create a 4-course meal. Jamie and Mike rolled their sleeves in order to cook delicious dishes such as Sauce Hollandaise, Andalusian Gazpacho, Meatballs and finally Shaved Ice Dessert, thanks to the combination of all 21-in-one Omni Cook functions and SORTEDfood' creativity. "After having played with it for a few weeks, it is an awesome sous-chef" told Jamie, while Mike praised the "fact it's got hundreds of recipes programmed and becomes an instant safety net for everyone with no skills". Watch the full video here for a closer look at SORTEDfood's experience now.
"Intense"
Acclaimed as the winner of MasterChef's third season, it was very important to get Christine Ha's unboxing reactions. After a thorough unboxing, Christine put the Omni Cook's performance to the test by shoving some ice. Result? Quite an intense experience in her own words. Finally, she highlighted the steaming function mode, by cooking some dumplings. Watch the full video here.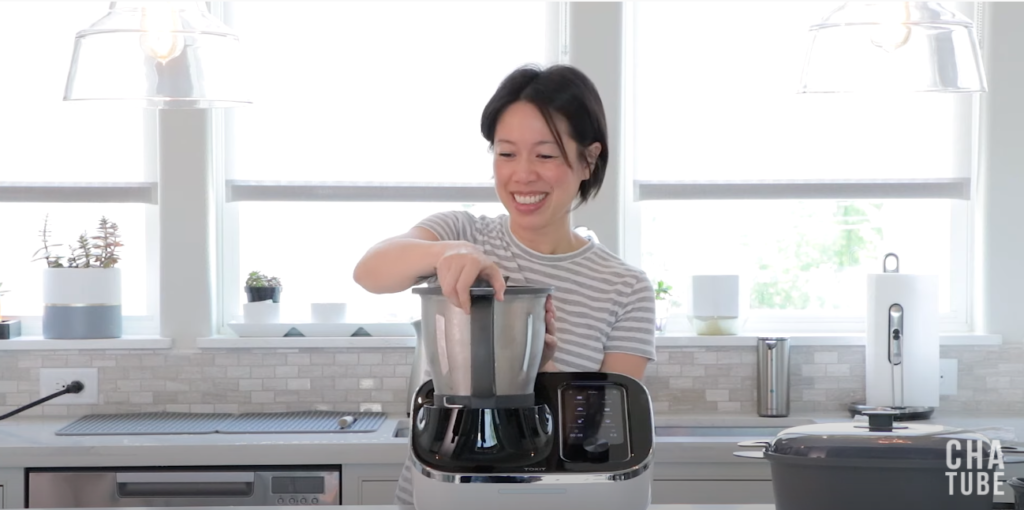 More collaborations with food lovers and chefs are planned in the coming weeks, so we can encourage you to stay tuned to TOKIT official channels.
Over $800,000 pledged
Meanwhile, TOKIT's Kickstarter campaign has been rocking in the past few weeks, generating over $800,000 from users located across the world. Here are some of the top-level specs that attracted them:
All-in-one & Highly automated: TOKIT Omni Cook features 21 functionalities with 11+ culinary modes while still automatically cooking and controlling the temperature. Tired of washing the stains after cooking? TOKIT Omni Cook has self-cleaning mode and surely free your hands.
Endless cloud recipe database: Abundant recipes pre-programmed in the Omni Cook and constantly updated meet the various needs of the owner.
Compact & Cutting-edge Design: Omni Cook (355mm*244mm*364mm) can replace over 21 cooking gadgets and thus save 80% kitchen space.
Versatile Accessories: Omni Cook accessories include steamer kit, steamer basket, paddle and scraper, better help you come out every perfect meal.
Less than 13 days to go
As announced initially, TOKIT global pre-orders at the price of USD 699/EUR 699 will officially end on Aug 9, 2021. Enjoy our pre-order offers now and join the TOKIT community here.
Shipping countries and regions:
Europe: European Union and the United Kingdom
North America: Canada and the United States
Asia Pacific: Hong Kong (China SAR), Singapore, Malaysia
Follow TOKIT on:
Website | Twitter | Facebook | Youtube | Instagram
About TOKIT:
TOKIT makes smart kitchen products that inspire people to explore the world of cuisine. Combining cutting-edge technologies and culinary know-how for the last 8 years, TOKIT has developed more than 90 products and gathered more than 5 million users. Its innovative products have been recognized with a series of international prizes such as IF Design and reddot awards. Thanks to an ever-growing portfolio of 800 patents, TOKIT pushes the boundaries of what is possible in the kitchen. For more information, please visit our website: http://en.tokit.com
Contact:
Marketing: marketing@tokitglobal.com
PR Team: tokit@fstln.io