This really is the battle of the big guns – the most expensive versions of the Ford Ranger and Toyota HiLux, fighting for the title of the sportiest lifestyle ute.
They're both more popular than any SUV on the market, with buyers choosing these high-riding, five-seat vehicles to get around even if they don't use the tray for its intended purpose.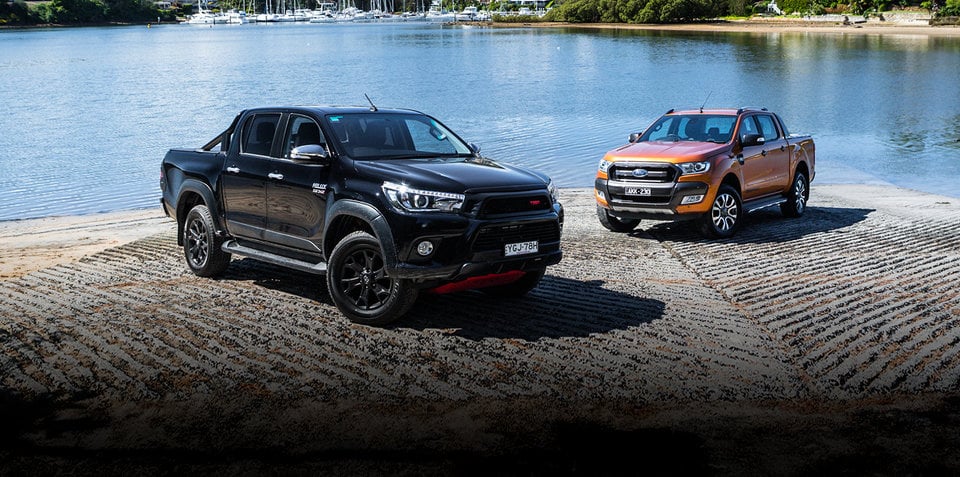 These two vehicles aim to cash in on that trend. Both are the high-end offerings in their respective model ranges, with the Ford Ranger Wildtrak having been around for quite some time, while the newly added Toyota HiLux TRD (or Toyota HiLux SR5 with TRD accessories, as the company labels it) having just arrived on the scene.
These two are shopped by tradies and foremen alike, as well as white-collar types who want to look like they know their way around a worksite.
…
Read full post here:
https://www.caradvice.com.au/540097/ford-ranger-wildtrak-v-toyota-hilux-trd-comparison/