All current flagships worth their salt are shrinking screen bezel, looking to make the most display-forward design possible. But it wasn't one of the "big three" that started this trend. It was Xiaomi. Yep, a Chinese brand name you may or may not have heard much about in the UK (for the simple reason that the company doesn't officially distribute there… yet).
In the Mi Mix 2 from 2017, Xiaomi took trim bezel design to the nth degree, delivering a powerful, attractive and affordable phone like no other. Its 2018 follow-up, the Xiaomi Mi Mix 2S, follows a similar footprint, but amps up the internal power and goes all iPhone X in its dual camera approach.
Trim bezel screen design
Ceramic unibody design
7000 series aluminium frame
5.99-inch 18:9 aspect ratio LCD screen
2160 x 1080 resolution
Ultra-trim bezel
Rear fingerprint scanner
Front-on and the Mi Mix 2S ultimately looks the same as its non-S predecessor. That's to say it looks great, available in either black or white finishes.
A 5.99-inch LCD screen is wrapped in a ceramic body with an aluminium frame to the point that there's barely any surrounding bezel on either side, or to the top. There's no notch to be seen anywhere either, leveraging Xiaomi's push in extending as much screen to be used as possible and not going down the iPhone X route.
The Mi Mix 2S claims to have an even greater screen-to-body ratio than its predecessor, but we placed the two handsets side-by-side to take a look and, to our eyes, there's no discernible difference.
The only bezel that's larger – y'know, like the size you'd expect on a normal phone – is to the bottom edge, in order to make space for the (badly positioned) front-facing camera. Maybe it should take a leaf out of Vivo's book and make a phone with a pop-up camera mechanism to keep this looking a bit neater.
On the rear is a fingerprint scanner, which looks neat and tidy in its circular form, and is well placed given the size of the phone. Shame there's no fancy sensor-behind-glass on the front of the phone, as that might have qualified as an excuse for the Mix 2S to further reduce that bottom bezel.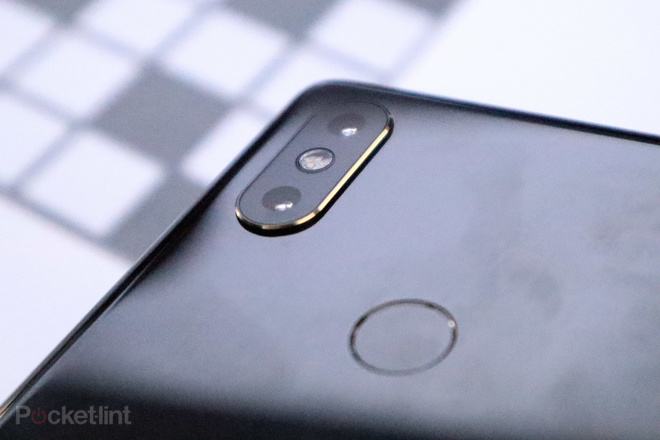 Performance and software
Qualcomm Snapdragon 845 platform, 8GB RAM, 256GB storage
3400mAh battery capacity, USB-C fast-charging
Qi wireless charging (pad sold separately)
MIUI 9.0 software over Android
'Xiao AI' voice assistant (China only)
Another area where the Mi Mix 2S really amps things up is in the power it offers. With Snapdragon 845 running things – it's the first time this platform has appeared in a Chinese phone – Xiaomi is level pegged with Samsung and the like when it comes to power. Throw in 8GB RAM and 256GB storage for the top-end model and it all-round impresses.
Well, except for the software. Dubbed MIUI (that's Mi User Interface), there will be plenty of fans in the Chinese market – not least because there's a very good Xiao AI voice assistant in the country – but the re-jigging of Google Android and special features aren't something we anticipate western markets being game for. It's the same deal that Huawei suffered for years with its EMUI (Emotion UI) which has taken generations of adjustment to find itself in a more favourable position.
With a 3,400mAh battery capacity (the same as the earlier Mi Mix 2), the 2S ought to last through the majority of a day. This time around, however, recharging can happen in two ways: either fast-charging via USB-C; or not-as-fast-charging using a Qi standard wireless charging mat. Yep, Xiaomi has gone wire-free – and with a 7.5W compatibility, a full recharge will take two hours and 40 minutes (quicker than the competition). No, there's no charging mat included, just like there isn't with the iPhone X in its box, but with a cost of 99RMB (around £11) that's not a bank-breaking extra.
At this early stage we can't comment more fully on how the battery life, charging, software and overall performance will pan out. Watch this space for an updated review once we've received the phone and used it for a number of days as if it were our own.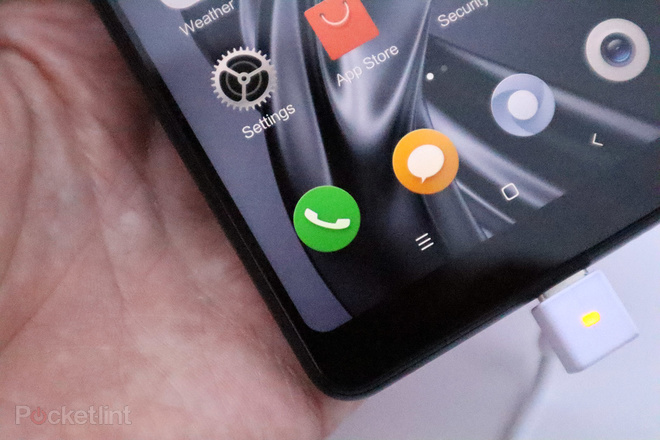 Updated cameras
Dual rear cameras: 12-megapixel, 1.4um pixel size (Sony IMX363 sensor)
One 'wide-angle' and one 'telephoto' lens (for mock optical zoom and depth measuring)
AI camera mode with auto scene recognition (for 200+ scenes), Portrait mode, Text mode and more
Optical Image Stabilisation (OIS)
Flip the phone over and its biggest change can be seen on the rear. In more than a little nod to Apple, the Mi Mix 2S features dual cameras, arranged in the vertical one-above-the-other format. Only Xiaomi's cameras (and the fingerprint scanner) are lined with 18 carat gold, but of course (it's silver if you pick the ceramic white model).
The reason for two cameras is two fold: the mix of a wide-angle and standard (Xiaomi, like Apple, tries to refer to it as a "telephoto", falsely) means it's possible to zoom while limiting the overall loss; the two lenses can also use their offset positions from one another to map and identify depth, which can then be used to apply software-produced soft backgrounds, just like you'd typically find in a pro portrait (hence the name "Portrait mode").
Xiaomi has gone extra deep with the potential of this, however, adding the option to select bokeh (that's the blur effect behind the subject) size and even shape – it needn't be circular, you can have hearts and stars if you'd prefer.
Importantly in the Mi Mix 2S the cameras, at 12MP a piece, have larger pixels compared to many rivals (1.4um, not 1.25um like the older Mi Mix 2). That ought to aid quality, particularly in low-light, plus the manufacturer has included a hardware level multi-frame noise reduction process to help ensure snaps in the dark look their best. Other hardware level adjustments include 24 million focusing points on the sensors themselves, to enhance autofocus.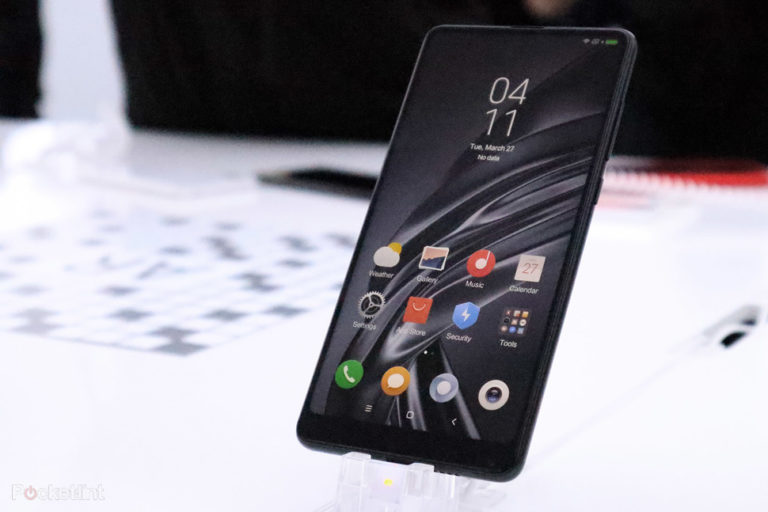 First Impressions
And so onto price, which is a big part of the appeal. The Mix 2S will be priced 3999RMB in China (around £450). Just to reiterate: this is a Snapdragon 845 phone with 8GB RAM, 256GB storage and dual cameras… and it's about half the price of the iPhone X. And it will certainly make a big impact just hours ahead of Huawei unveiling its P20 and P20 Pro handsets.
We might not be 100 per cent on board with the software, and the front-facing camera is inherently poorly placed (it's got to go somewhere, eh?), otherwise the Xiaomi Mi Mix 2 is a shining example of just what can be achieved without a huge price tag being part and parcel of the deal.
(pocket-lint.com, https://goo.gl/XKeQUr)