Introduction
Want an iPhone not designed in California and with a few tweaks unlikely to come out of Apple's Cupertino offices? Meet the Vivo X6.
Okay, we won't call it a copycat, but the resemblance is too apparent for it not to be the first thought that comes to mind. The metal unibody, the antenna strips, the camera hump, even the tiny screws on the bottom and the color options (Rose gold among them, of course) carry an Apple air – perhaps more so than we've seen in a competing device thus far.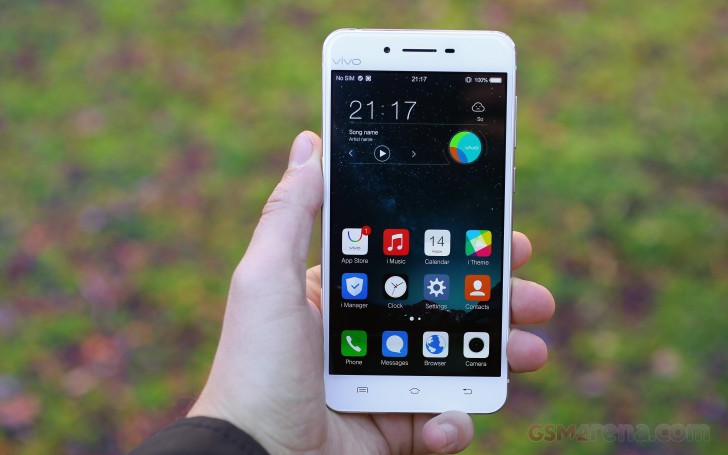 Good thing then that Vivo has done a few things differently, and in a way we won't be seeing Apple do them anytime soon. Fingerprint sensor on the back? That's where the bitten fruit logo goes. Headphone jack on top? Nah, Apple relegated that to the bottom with the iPhone 5 and why would it take a step back?
There's also no physical home button, round or otherwise, and capacitive keys are Vivo's take on navigation. An AMOLED display adorns the front and while itself not a champ in screen-to-body ratio, the Vivo X6 offers plenty more screen estate than its inspiration. And there's the X6 Plus, which is larger than the iPhone 6s Plus but we're not going to discuss the bigger Vivo X56 model today.
Vivo X6 at a glance
Aluminum-magnesium alloy unibody construction
Dual-SIM dual-standby capability
5.2″ 1080p AMOLED capacitive touchscreen, 424ppi
Octa-core 1.7GHz processor, 4GB of RAM
32GB of built-in storage
Funtouch OS 2.5 on top of Android 5.1 Lollipop
13MP phase detection autofocus camera, f/2.2 lens, single-LED flash
8MP fixed-focus front camera
Cat. 4 LTE (150/50Mbps); dual-band Wi-Fi, hotspot, Wi-Fi direct; Bluetooth 4.0; GPS/GLONASS; microUSB
2,400mAh battery capacity
Fingerprint sensor on the back
Vivo gave us the opportunity for a hands-on of the Chinese version of the X6. You ca rest assured that we'll develop this into a full-blown review once we get a proper review unit.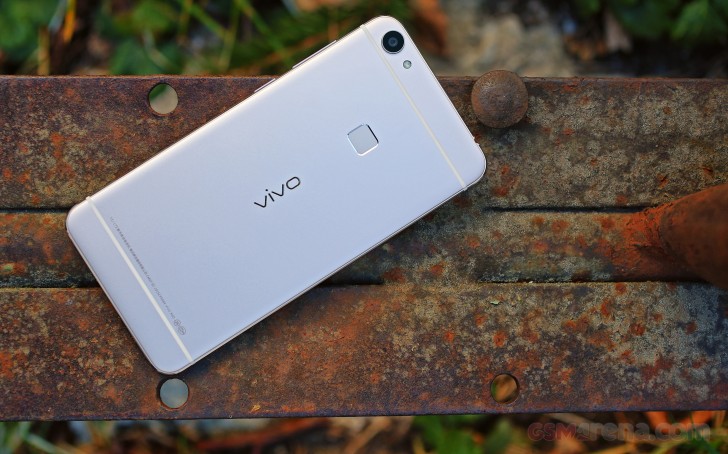 We'll just go ahead and share a few initial impressions of the smartphone and the detailed review will remain on our to-do list.
Hardware overview
Did we mention that the Vivo X6 looks like an iPhone 6s? Well, that's because it does, and the similarities are not all that subtle. But then, there are only so many ways you can make a smartphone and certain designs tend to be more popular.
The Vivo X6 is built inside an aluminum-magnesium alloy unibody. A total of 98.3% of it (excluding the front altogether, presumably) is metal, Vivo quotes in its press material. The company takes pride in its craftsmanship and states that the smartphone undergoes 57 production processes to achieve the signature metal finish the device has.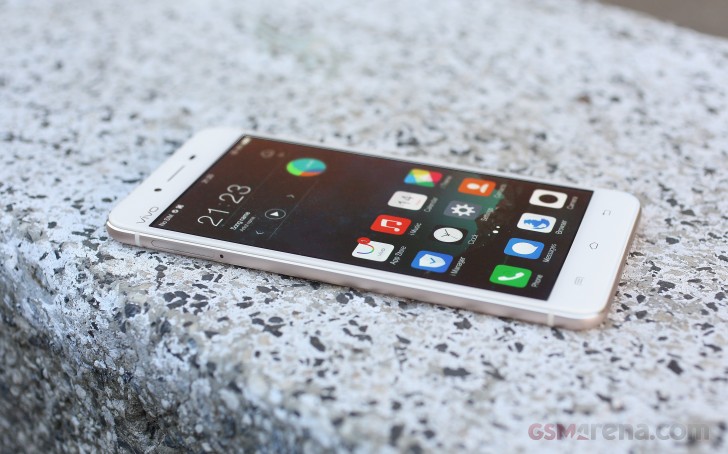 In the end, all this effort is well worth it. The materials and execution give the smartphone a truly high-end look and feel, and that comes at a few dollars more than half of an actual iPhone 6s. Not exactly cheap, but you can find value in it on build alone.
The smartphone is available in two shades of gold – plain and rose, and that's another area, where we see a nod to Apple. Vivo, however, is missing less flashy options in the silver/gray/black part of the spectrum (and if you think we mention black arbitrarily, no, it's because we lament Apple's choice to abandon that particular color on iPhones).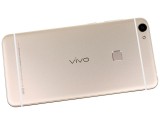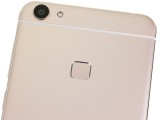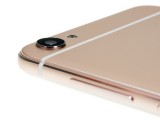 Back of the phone • Fingerprint reader • Protruding camera module
We got the gold version, and you may be wondering why it looks so very silver in some of our photos. Well, at certain angles and lighting the phone gives plenty of ground for quarrels as to its particular color, and we had our share of those at the office. It's certainly not the yellow gold seen in Vivo press material, though we're yet to see a silver model in the flesh – the difference may be a lot more obvious with the two side by side.
The back of the smartphone has a finely textured surface, which is slippery as usual – iPhones suffer from that too. Two antenna strips divide the metal panel, and on the X6 these actually look infinitely more subtle than Apple's. The camera is in the top left corner, accompanied by its single-LED flash.
Where the X6 takes a path very different from its muse is fingerprint recognition. Here the sensor is located on the back, for natural operation with either index finger. This is arguably the better location for it, especially once you're past the 5.5-inch mark, though it works equally well on smaller devices such as the X6 (and the Nexus 5X).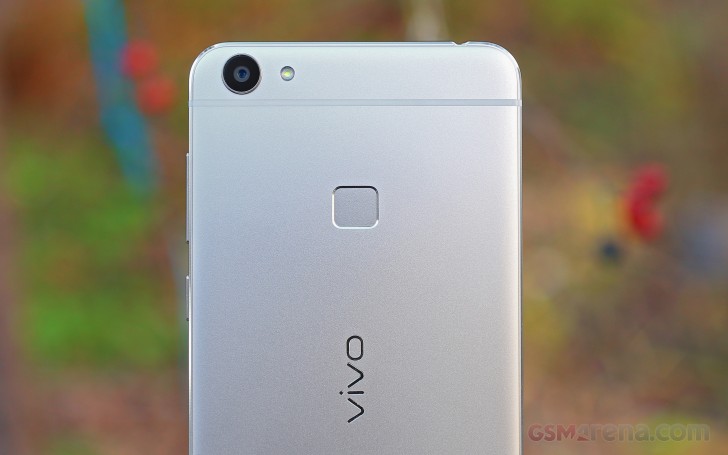 And believe us when we tell you that fingerprint recognition on the Vivo X6 is instantaneous. Vivo says that it takes 0.4s for it to read your print and unlock, and while we have no dependable way of measuring that, the bottom line is that it's lightning fast. Whether it's thefastest or one of the top performers becomes irrelevant at some point (not to mention, difficult to ascertain).
The sides of the phone are another area where Vivo has taken a personal approach. It has sharp edges going all the way around, replacing Apple's smooth curves. It may not look as good (subjectively), but does make for a more secure grip. Both the power button and the volume rocker are on the right side, while the left is reserved for the card slot.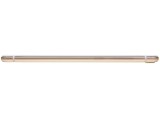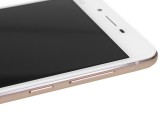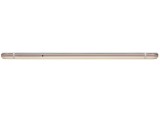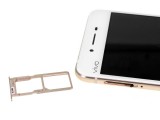 Right side • Power button and volume rocker • Left side • Card tray
Up top there's the 3.5mm headphone jack, which Apple likes to install on the bottom these days. And it's down there that we see perhaps the strongest resemblance to iPhones. Vivo has gone as far as fitting a pair of screws on either side of the USB port, and the number of holes for the speaker equals those on the iPhone 6s Plus, though at this point we have to admit that we may have gotten overly specific about the similarities.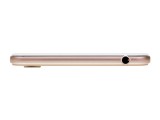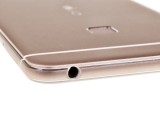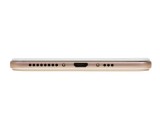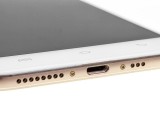 Top of the device • 3.5mm jack • Bottom of the device • Familiar detailing
The front is a whole different matter. The iconic circular home button remains Apple's and Apple's only. Vivo has opted for capacitive keys, much like it always does, so the addition of a fingerprint sensor hasn't resulted in radical design changes.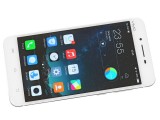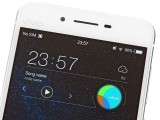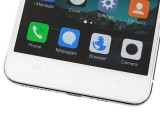 Sensor array around the earpiece • Capacitive keys
Overall, the Vivo X6 is a premium device and that impression is equally true when you hold it, as it is when you look at it.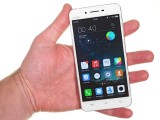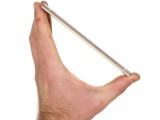 Vivo X6 in the hand
Display
The X6 comes with a 5.2-inch FullHD display. It's an AMOLED panel with some of the typical consequences – colors are vibrant, if not entirely accurate, and there's a bluish tint to them. White gets shifted even more towards blue when you look at the screen at an angle, but everything remains clearly legible.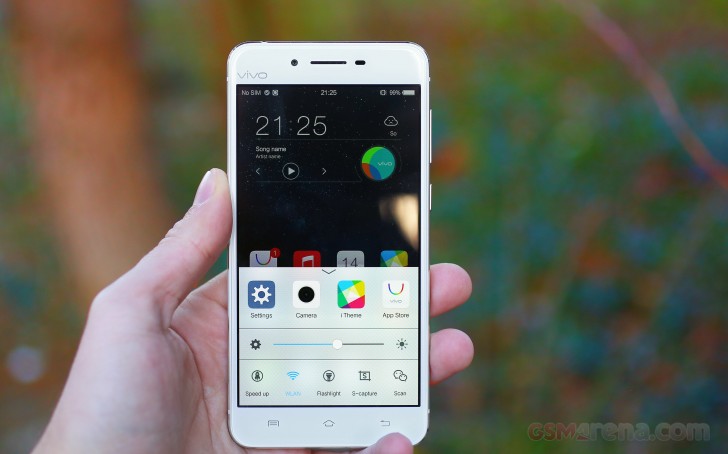 Contrast is obviously great, thanks to the true blacks, but brightness doesn't break any records.
Software overview
The Vivo X6 runs on Android 5.1 Lollipop with Vivo's custom Funtouch OS overlay on top. As with other Chinese manufacturers that means a single-tiered interface with no app drawer. The lockscreen has a couple of shortcuts and notifications, but you won't be seeing much of it, as the fingerprint unlock will get you past it in a flash.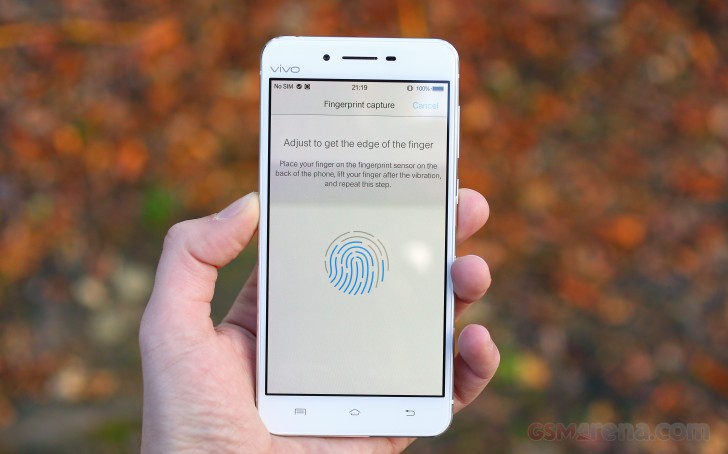 Notifications show up with a downward swipe from the top, but don't expect to see quick toggles there – those come from the bottom in a combined view with the app switcher.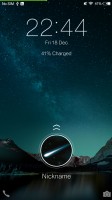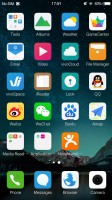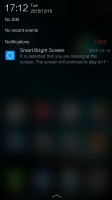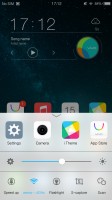 Lockscreen • Homescreen • Notifications • Quick toggles
Camera samples
The X6 comes with a 13MP primary camera with an f/2.2 lens. It shoots images up to 4,160 x 3,120 pixels in resolution. It has phase detection autofocus but lacks OIS.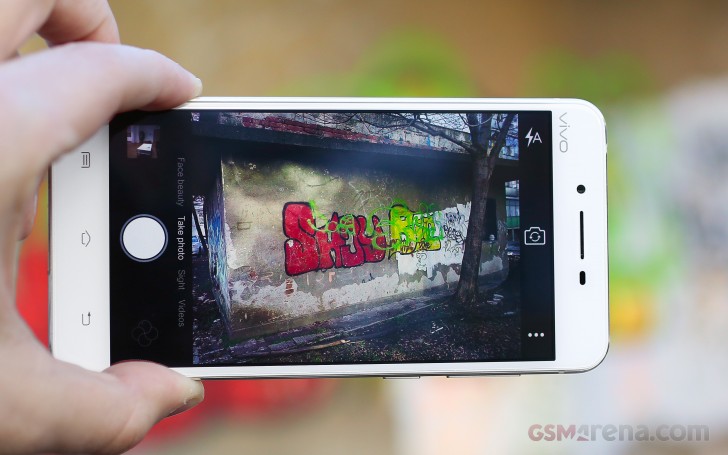 The interface relies on side swipes for switching between front camera/rear camera/video recording, and do try to guess the origins of that. There's a wide variety of shooting modes, including HDR, panorama, and Professional photo – manual mode with control over exposure parameters, focus and white balance.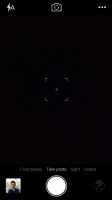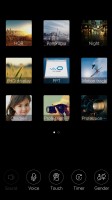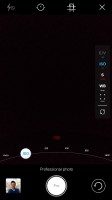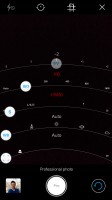 Camera interface
We took a few quick shots with the X6 to get a general idea of its camera's capabilities and the results are below. We also grabbed a snap with the front 8MP camera.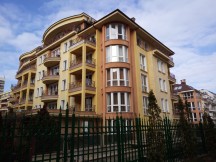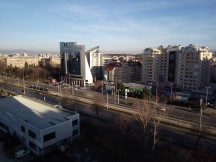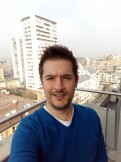 Camera samples
First impressions
We did spend only a few brief moments with the Vivo X6, but several things became clear pretty quickly. For one, the inspiration behind its looks is hard to miss. But after all, many have tried to emulate Apple's design, and it's not like Apple hasn't shopped around for clues either. And there are only so many different ways you can style a phone, so similarities are bound to occur. Not that it's a coincidence in this very instance.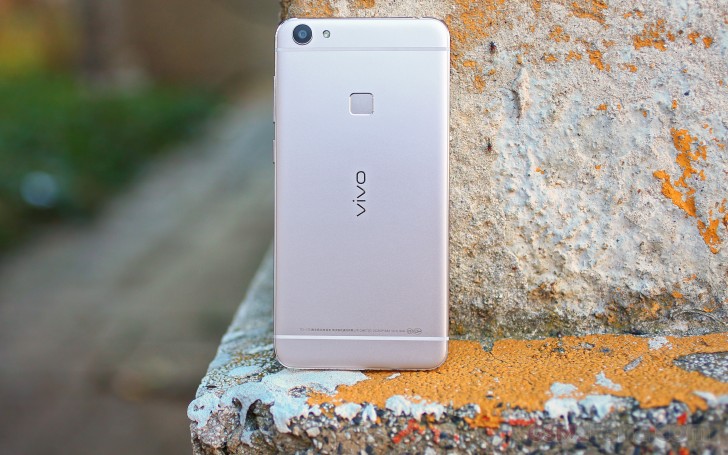 Whatever the influence, the execution is splendid, and you can't deny Vivo that. The device is very well made and your fingers will appreciate its premium build. Vivo may not have much of a brand name recognition outside of its home country, and that certainly robs the X6 of some of the points for status it rightfully deserves.
Battery life and camera output, particularly, need to be examined in detail, as does performance. We're looking forward to receiving a proper review unit so we can thoroughly put it to its paces, and we hope the Vivo X6 will live up to its initial promise.
(gsmarena.com)