We've collected all the latest rumors and details on LG's upcoming flagship handset, the LG G5
So we've had Apple's iPhone launch in September, which means there's not much else going on in the smartphone launch calendar between now and Christmas. Settle in folks, get comfy, eat nice food – you know the drill. But we can look ahead a little bit at what 2016 will have in store. The year will kick off with IFA 2016 in January, but that's become less and less significant an expo for mobile tech specifically; these days every major firm rocks up at MWC to showcase the latest and greatest. MWC in 2016 will be happening a bit earlier than usual, February 22, to be precise, and it's already whispered that Samsung will launch a new Galaxy S7 flagship in the days just ahead. LG, on the other hand, has been in the habit of having its own launch events later in the year, but a bunch of recent rumours say it may be pulling a Samsung and revealing all on or around MWC 2016 too.
Android Headlines also reckons the LG G5 could launch as early as Q1, 2015 — so, quite a bit earlier than the G3 and G4, which both landed inside Q2 of 2013 and 2014, respectively.
Here's an extract from their report:
"The advance in the schedule may have several reasons, including Samsung itself since the giant rival usually releases their flagship phones during the Mobile World Congress (MWC) on early March. The source throws a guess that the device may be unveiled during the MWC 2016, but again, this is just a guess. As for the specs, the information is really sparse, as we don't have any clue on what processor, RAM, camera, storage or any other extra features. However, based on the hardware coming next year, it is safe to throw in some guesses and there's a big chance they will happen to be true. First of all, there isn't much to choose for the processors. LG has stood with Qualcomm and the next major flagship processor is the Snapdragon 820. There's an option from MediaTek too, with their Helio X20, but in the past history LG has partnered with the American chipmaker. For the RAM, 4 GB is becoming a standard and it is unlikely the LG G5 will come with less than 3 GB. As for the storage, the internal space on the G4 was 32 GB, and it would be a shoot in the foot if LG downed it to 16 GB again."
LG G5: Display
The LG G5 is rumored to have a 5.6-inch True HD IPS display with a flexible touchscreen. The resolution should come in right around 3840 x 2160, meaning it's a 4K display. The rumored resolution is likely accurate as most flagships in 2016 should move to 4K displays (if they don't have them already). 2016 will be the year 4K goes norm with virtually all high-end smartphones having the ability to shoot 4K video and many TV sets now supporting 4K natively.
An Eye SCANNER!?
One of the more interesting developments in tech in recent years has been the rise in interest surrounding biometric sensors. Fingerprint scanners are now commonplace on mobile phones, largely thanks to the success of Apple's TouchID, but what does the future hold? Something to do with your eyeballs, apparently. And we could see it debut aboard the LG G5.
"If new rumours are to be believed, the LG G5 could be one of the most secure smartphones ever released. However, rather than using a fingerprint scanner like the iPhone 6s and Samsung Galaxy S6, the LG G5 may use your eyes," reports Alphr. According to a report from Korean site Whowired, the LG G5 could use iris scanning technology developed by IRIENCE, a Korea-based biometric specialist. What's more, it's been suggested that the LG G5 will be able to identify different irises from up to 50cm away."
LG Planning Own Mobile Payment Platform
Details emerging on November 19 appear to confirm that LG is planning to introduce its own mobile payment system inside 2016. The Korea Times reports having heard from an LG spokesperson, although alarmingly the report states the firm plans to launch the new platform as early as next month, December. However, LG is quite often one for going public with longer term plans, so it may simply be an official announcement with a rollout starting in 2016. Either way, the LG G5 seems like a likely candidate for a debut of this technology, especially if it has biometric eye scanner security as previously rumoured.
It's said that LG is still in talks with major credit card companies, so it's also possible that the December announcement is a moving target that could be delayed if negotiations do not go according to plan. No additional details have been confirmed, meaning we don't know if LG plans to implement NFC (as with Apple Pay) or opt to follow Samsung's example via Magnetic Secure Transmission (MST), which is compatible with existing contacless points-of-sale and would be a very easy "drop-in" solution. All of which being said, does serve to demonstrate that LG is attempting to enter an already crowded market with Samsung, Apple, and Google already vying for position with their own mobile payment platforms.
LG G5: Design
One area where LG can make sure serious improvements to the G5 is build materials and overall design. The LG G4 was a decent enough handset, but the design and finish kind of left a lot to be desired, especially when compared to the Galaxy S6 and HTC One M9. Could this year's model see some changes?
Potentially. Metal-clad bodies are all the rage at the moment, so we wouldn't be surprised to see LG adopting something similar on its next flagship release. We don't expect LG to increase to overall size and weight of the handset much; the G4 was already pretty big. Nevertheless, we do expect to see some refinements to the shape, thickness and polish of the handset.
There are no firm rumors on what the G5 will look like beyond that it will have an "improved design". However, according to a report from November 17, the LG G5 may launch with a completely new design featuring a metal unibody – the word comes via news sources in LG's home nation of South Korea. Assuming this is accurate it would make the LG G5 the firm's first full-metal handset. The reports detail that LG is actively attempting to cash in on the popularity of metal-bodied phones from rivals such as Apple and Samsung. It's also suggested the device may arrive in Q1 2016 to oppose Samsung's next flagship, so we may be looking at a MWC launch, or perhaps shortly afterwards (as LG usually waits a little bit).
LG G5: Processor, Storage, and RAM
Things get a little more firm when you talk about the G5's specs. It's widely rumored to include a 8-core Snapdragon 820 processor, which is set to be a beast of a SoC with a 14nm process and a 2.2-3GHz speed. It also offers support for native 4K displays at 60fps with 120 Hz, which lends credence to the G5's display rumors.
The Snapdragon 820 processor's upgraded X12 LTE modem offers:
LTE Advanced speeds
Cat 12 (up to 600 Mbps) in the downlink
Cat 13 (up to 150 Mbps) in the uplink
Up to 4×4 MIMO on one downlink LTE carrier
Breakthrough connectivity support in unlicensed spectrum:
2×2 MU-MIMO (802.11ac)
Multi-gigabit 802.11ad
LTE-U and LTE+Wi-Fi Link Aggregation (LWA)
Comprehensive service across connection types
Next Gen HD Voice and Video calling over LTE and Wi-Fi
Call Continuity across Wi-Fi, LTE, 3G, and 2G
RF front end innovations
Advanced Closed Loop Antenna Tuner
Qualcomm RF360™ front end solution with CA
Wi-Fi/LTE antenna sharing
In addition to its leading LTE features, the Snapdragon 820 processor also supports superior Wi-Fi performance and connectivity experiences through Qualcomm® VIVE™ 802.11ac with Qualcomm® MU | EFX MU-MIMO technology, along with tri-band support, through multi-gigabit 802.11ad (11ad) Wi-Fi. With 2×2 802.11ac (11ac) plus MU-MIMO technology, devices will have the ability to achieve a range increase of up to 50 percent over the 1×1 configuration.
As for RAM, the LG G5 is rumored to include anywhere between 3-6GB of RAM, depending on your sources. I personally think the LG G5 will come with 4GB of RAM. For a 2016 flagship, 3GB is too little–and 6GB just seems like overkill.
As for storage, the LG G5 is rumored to come in three sizes 32, 64, and 128GB. This is probably entirely accurate as LG wouldn't be dumb enough to pull an Apple and start out a flagship phone with only 16GB of storage. It is also rumored to keep the Micro-SD slot for storage expansion.
LG G5: Cameras
This is the really exciting part of the LG G5–it's supposed to have killer cameras. The rear camera is rumored to feature an exclusive Sony lens that has a width of 1/2 an inch, allowing it to shoot supposedly amazing low light shots. It will be a 20MP sensor and will feature smile, face, and multi-gesture detection.
The front camera is no slouch either. It's rumored to have a 10MP sensor so you can capture higher resolution selfies. But more interestingly, the front facing camera is rumored to have iris scanning technology for advanced security. That potentially means you'll be able to unlock your phone just by looking at it. There are rumors that this iris recognition will even replace thumbprint biometrics (or it could have both), but only time will tell.
LG G5: Connectivity
Nothing much new and exciting on the connectivity front. The LG G5 is rumored to have 4G, NFC, 802.11ac Wi-Fi, and Bluetooth 4.0.
LG G5: Battery
Rumors point to the LG G5 having a 4000 mAH battery. All we can say is–it better. Anything less than that will probably be woefully inadequate to keep a 5.6-inch 4K display smartphone powered most of the day.
The LG G5 is also rumored to incorporate Qualcomm Quick Charge 3.0 Technology. This tech allows the battery to be charged to 85% full capacity in just 35 minutes.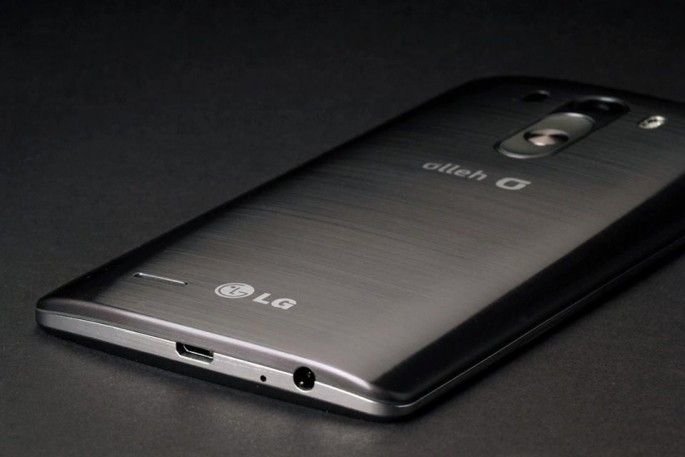 LG G5: Cost & Availability
No price specs have leaked yet, but as the LG G5 is LG's flagship, it's going to cost a lot. The price of $900USD has been thrown around as conjecture–and that's probably close to accurate. In that case expect to spend almost £600 buying the LG G5 unlocked.
As for availability, plenty of rumors are pointing to a November announcement. Some people are even saying the LG G5 could ship in November or December–just in time for the holidays. I personally think that seems unlikely: LG would have too big of a marking mess on their hands getting the word out about the new flagship in time to sway holiday shoppers to opt for their smartphone over others that have been advertised for months.
It's more likely the LG G5 will be released sometime in the first quarter of 2016, between February and April.
(knowyourmobile.com)