The sale of computers and their components soared dramatically during the COVID-19 related lockdowns as thousands of people turned to gaming to pass the long hours spent at home. Pre-built PCs flew off the shelves of stores, but an increasing number of people built their own machines or gaming rigs.
Building a PC seems like a daunting task to the uninitiated, but it is relatively straightforward. Manufacturers have made it much simpler to build a PC that almost anyone can do it with a bit of patience and with limited tools. The hardest part of the whole process is choosing the right components for your needs, then getting hold of those components.
Decide What You Will Use Your PC For
Building a PC can be as cheap or expensive as you want it to be. There are machines out there for as little as $400 and as much as several thousand dollars; it all depends on what you will use your PC for. Those of you wanting to play the latest AAA titles need a very powerful PC with state-of-the-art components. If your PC is only used for word processing or looking for the best deals from online betting sites, you can get away with less powerful parts.
Think of building a PC like buying a car. You want something fast and powerful if you plan to take it on the track, but there is no point buying a Ferrari if you need something to take the kids to school every day!
Intel or AMD Processor?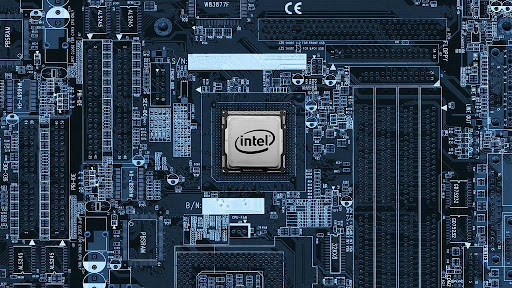 A computer's processor, or CPU, is the machine's brain. It performs all the calculations behind the scenes and "talks" to all the other components, ensuring they are doing what is needed when it is required.
Intel and AMD are the two leading CPU manufacturers; they both produce incredible CPUs. Each CPU comes in various models that show how potent they are. Intel has i3, i5, i7, and i9 models where the higher the number, the more powerful it is. AMD calls its CPUs Ryzen, and has Ryzen 3, Ryzen 5, Ryzen 7, and Ryzen 9. Again, the higher the number, the more powerful the CPU.
Nvidia Makes the Best Graphics Cards
Graphics cards, or GPUs, are the component that handles all the graphics of your machine. The better your GPU, the more detailed graphics it can handle and at higher screen resolutions.
Nvidia is the Godfathers of graphics cards, with their latest 3,000 series blowing the opposition out of the water. Its flagship 3090 GPU is an incredible piece of kit, although you will pay a premium for it; it has a recommended retail price of $1,499, but they are changing hands for twice that amount thanks to the global shortage of GPUs.
Hardly anyone needs a 3090 because they are that powerful. The lesser but still superb 3060ti or 3070 will suffice for the majority of the PC gaming fraternity. You can even consider something like a 1080 or a 2060 Super if you are not bothered about gaming in 4K definition.
Storage and Memory
Your hard drive is where your computer stores all the information and files you require. Traditional hard drives offer much more storage at a cheaper price than the alternatives, but they are very slow compared to those alternatives.
Go for at least an SSD or Solid State Hard Drive. These drives are similar to what is in an iPad or similar. They are much faster than a traditional hard drive, leading to quicker boot times and performance. For extra oomph, opt for an M.2 SSD. These are incredibly fast, although they cost a lot more than other drives.
Most people use an M.2 for their main drive so they can enjoy faster loading times. They then have a second hard drive that they use for mass storage.
RAM, or Random Access Memory, is used to help your PC multitask. You want at least 16GB of RAM for your day-to-day activities; otherwise, your PC can feel sluggish when you have multiple programs running. Those of you using your PC for intensive tasks, like video editing and PhotoShop, should look for 32GB. As with all components, the faster RAM, the better.