Looking to build the ultimate PC? If price is no object, this is the hardware you want.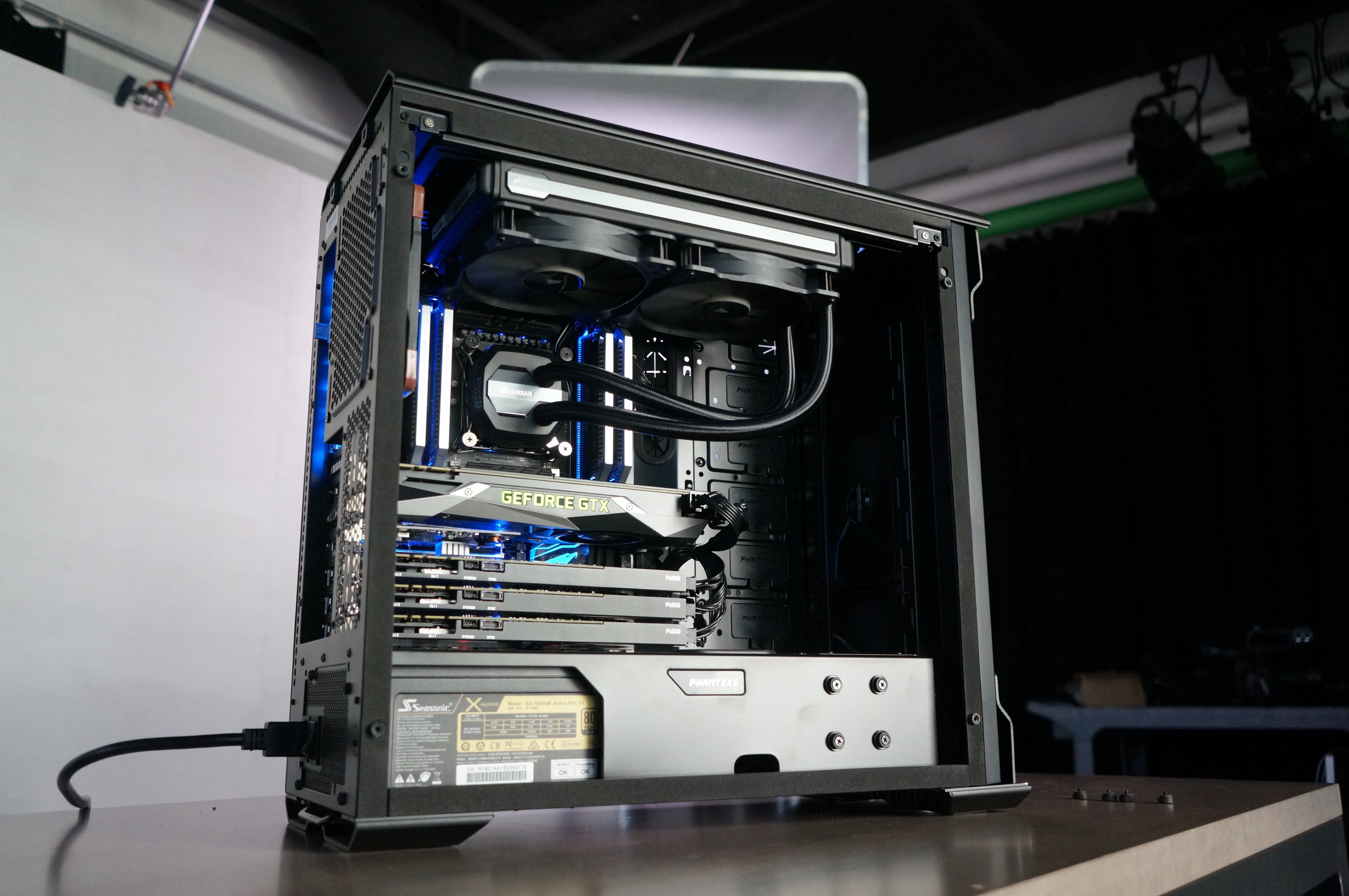 The best gear money can buy
One of the PC's greatest strengths is its extreme flexibility. There's a vast selection of hardware out there, of all different shapes and sizes and makes and models—so much so that even if your budget's not a concern, buyer's paralysis very well could be.
Fear not, fellow enthusiast. We've got your back. These are the highest-performing PC components you can buy today, from Intel's Core i9 chips to supercharged storage. We've even done the homework to ensure they all work fine together if you're looking to really splurge. (If, on the other hand, you prefer your power to be more portable, check out PCWorld's list of the best gaming laptops.)
Editor's note: This article was updated July 19, 2018 to add the Core i7-8086K and G-Sync HDR monitors.
Processor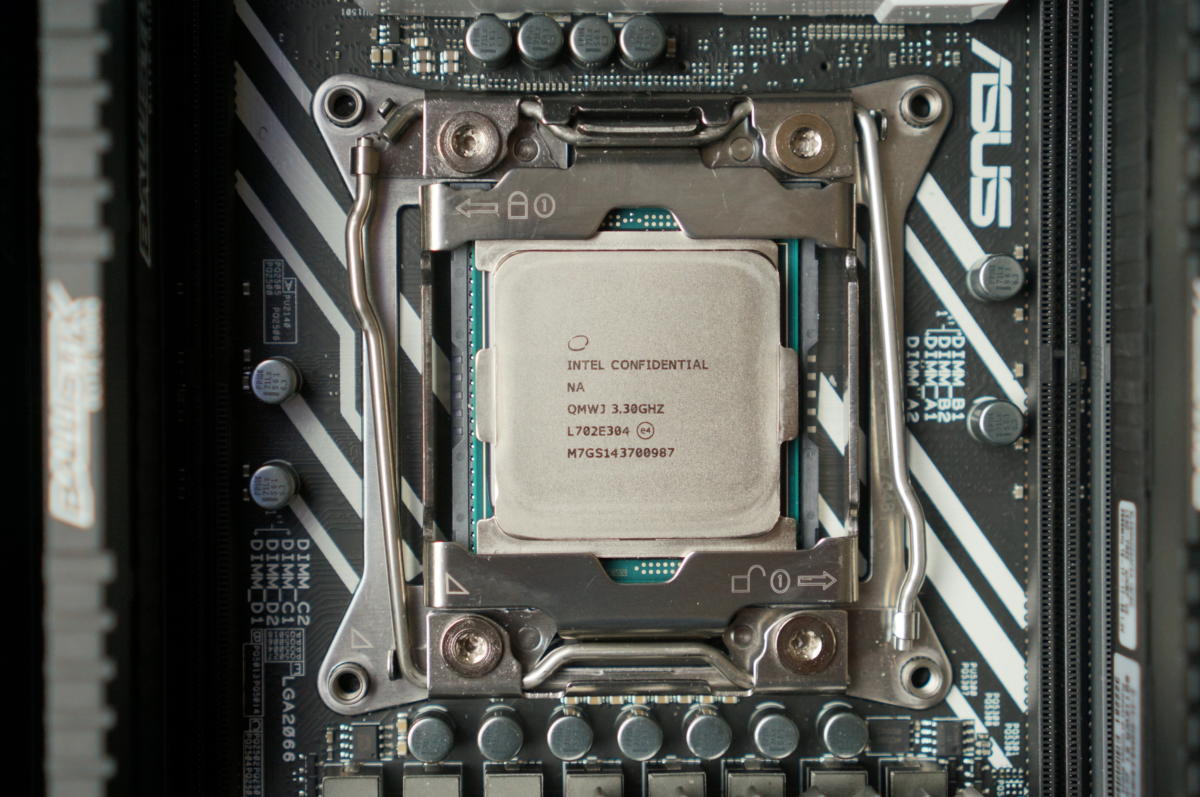 Intel Core-i7-8700K Processor – $347.89
Intel Core i9-7980XE – $1,993.99
AMD Ryzen Threadripper 1950X – $699.99
The heart of a PC is its processor. And when it comes to consumer PCs—business and data-center rigs are a whole 'nother beast—there's never been a CPU as potent as Intel's beastly 18-core Core i9-7980XE, and that should be the case since this monster costs a cool $2,000 on Amazon. This monster reigns supreme in single-threaded performance, and since its 18 cores outnumber anything else currently available from Intel or AMD, the 7900X's comes out on top of our multi-core tests, too.
Intel may hold the performance crown, but if you're looking for superb multi-core capabilities without getting a new mortgage, the 16-core AMD Ryzen Threadripper 1950X($1,000 on Amazon) delivers big-time for half the price of the Core i9-7980XE.
Alternatively, if you're looking for the best PC gaming performance, the Core i7-8700K($350 on Amazon) should be your processor of choice. Its 6 cores and 12 threads hum along between 3.7GHz and 4.7GHz—far, far higher than what Intel's 18-core chip can hit out of the box.
If it's still available when you're looking to buy, the Core i7-8086K—created in honor of the first x86 chip's 40th anniversary—is the first Intel chip to hit 5GHz out of the box in single-thread applications. It's also virtually certain to hit 5GHz on all cores if manually overclocked, though standard out-of-the-box performance is similar to the much cheaper 8700K in most scenarios. Only 50,000 chips of these chips were made. Pick one up for $425 at Newegg, Amazon, or Best Buy.
Motherboard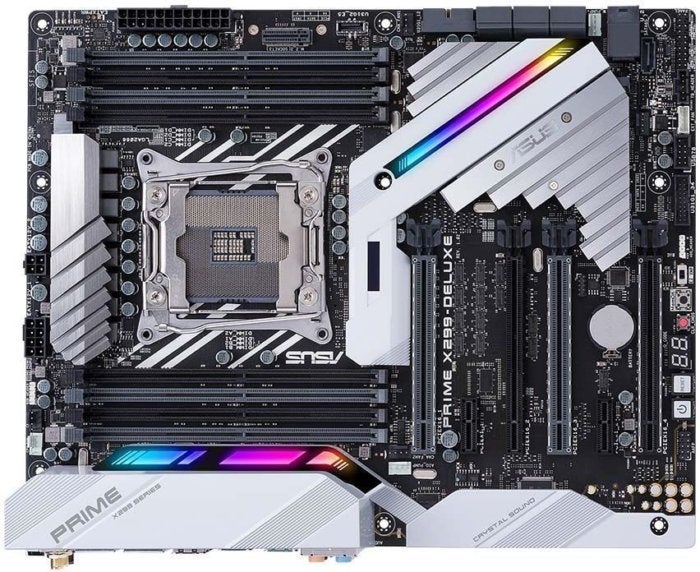 ASUS Prime X299-Deluxe – $443.91
With your processor picked out, you know what type of motherboard to buy. Intel's Core i9 chips use the X299 chipset and LGA2066 socket, so you'll need to find a compatible new X299 motherboard. The one we've had the most hands-on time with is the Asus Prime X299-Deluxe (pictured, $490 on Amazon)—a particularly swanky model with cutting-edge 802.11ad Wi-Fi and a tiny OLED "LiveDash" display that can show off vital system information.
That's just the tip of the iceberg though. Asus alone has revealed seven different Skylake-X boards, and it's joined by the usual motherboard vendors—Gigabyte, MSI, EVGA, ASRock, et cetera. Catch up on the high-end details for the major versions with PCWorld's X299 motherboard roundup. Swanky high-end motherboards don't come cheap though; prices starting at $260 and most X299 boards go for $300 or more.
Memory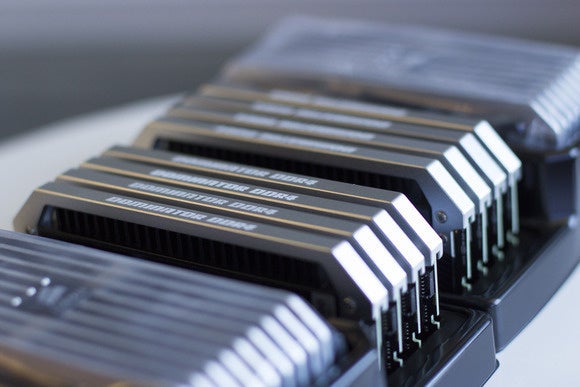 Corsair Vengeance LPX 16GB DDR4 4400 – $403.23
Corsair Dominator Platinum, 128GB 3200 – $1,797.76
Intel's X99 platform broke down the 64GB limit for RAM, and DDR4 enabled faster-than-ever memory. So why not bask in the face-melting glory by snapping up an extremely future-proof 128GB kit of 3,200MHz Corsair Dominator Platinum memory ($1,750 on Amazon) and create some of the most epic RAM disks the world has ever seen? Or if you're feeling the need for SPEED, Corsair also offers a 16GB kit of Vengeance LPX DDR4 memory clocked at a wild 4400MHz for $430 on Amazon.
Granted, those prices could be a drawback, as could the fact that there are very few legitimate reasons to load up your PC with that much RAM. If you want to pick up a lower-capacity kit, or something from a different vendor, just make sure it's DDR4 memory, not the older DDR3. X299 motherboards are cutting-edge, remember.
Graphics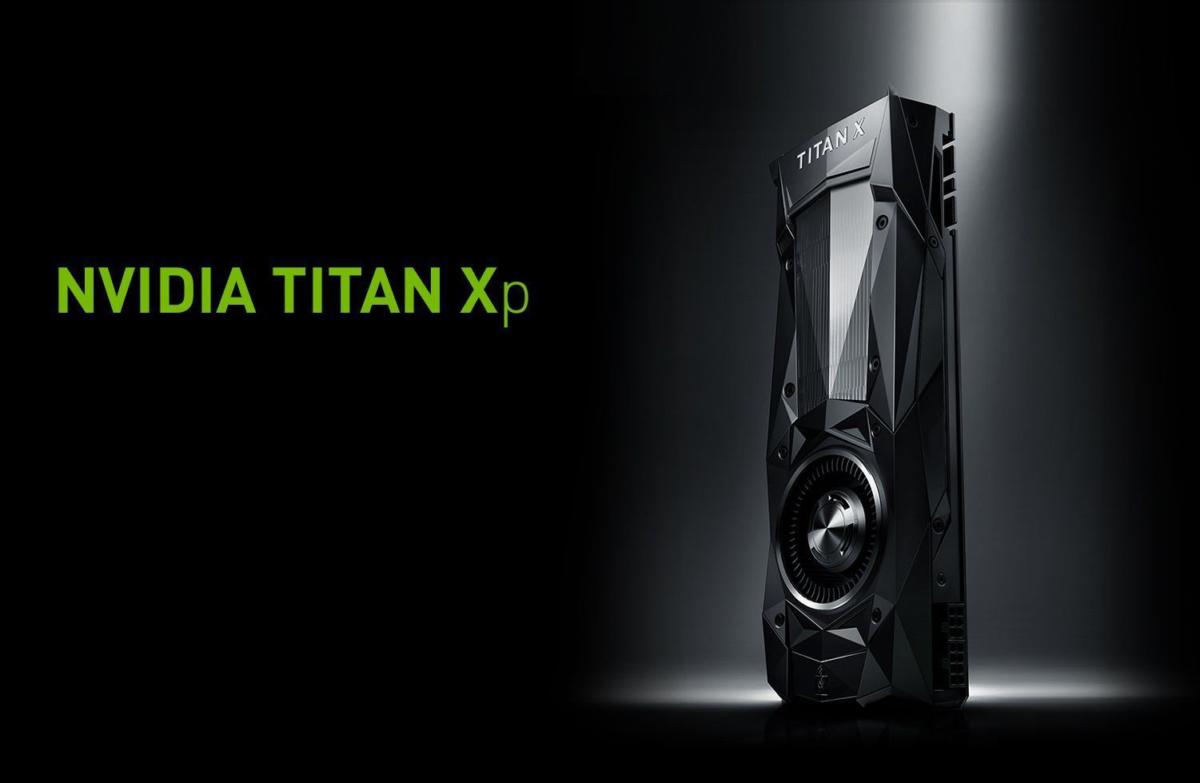 EVGA GeForce GTX 1080 Ti SC2 – $779.89
The obvious choice here isn't actually the "Price is no object" pick in our graphics cards buying guide. If you demand the pinnacle of PC gaming performance no matter the cost, you'll want to pick up Nvidia's Titan Xp($1,200 on Nvidia's website). This second revision of the "Pascal" GPU generation's Titan uses Nvidia's full-blown GP102 graphics processor to power the most graphically demanding games of today without breaking a sweat, even at 4K resolution. The even more potent Titan V ($3,000 on Nvidia's website) pushes further with a next-gen "Volta" GPU and HBM2 memory, but it's specialized for machine learning tasks and data science.
Here in the real world, most gamers should pick up the still-ridonkulously powerful GeForce GTX 1080 Ti, or more specifically, a customized, overclocked version like the EVGA GTX 1080 Ti SC2 ($730 on Amazon) that pushes the pedal to the medal even more. It's 25 to 35 percent faster than the vaunted GTX 1080 and immediately rendered the older $1,200 Titan X obsolete.
The GTX 1080 Ti is the first semi-affordable consumer card capable of hitting 60 fps regularly at 4K resolution with all the bells and whistles cranked to Ultra in many games. It's also potent enough to deliver a no-compromises gameplay experience at very high frame-rates at 1440p resolution—especially when paired with a G-Sync monitor.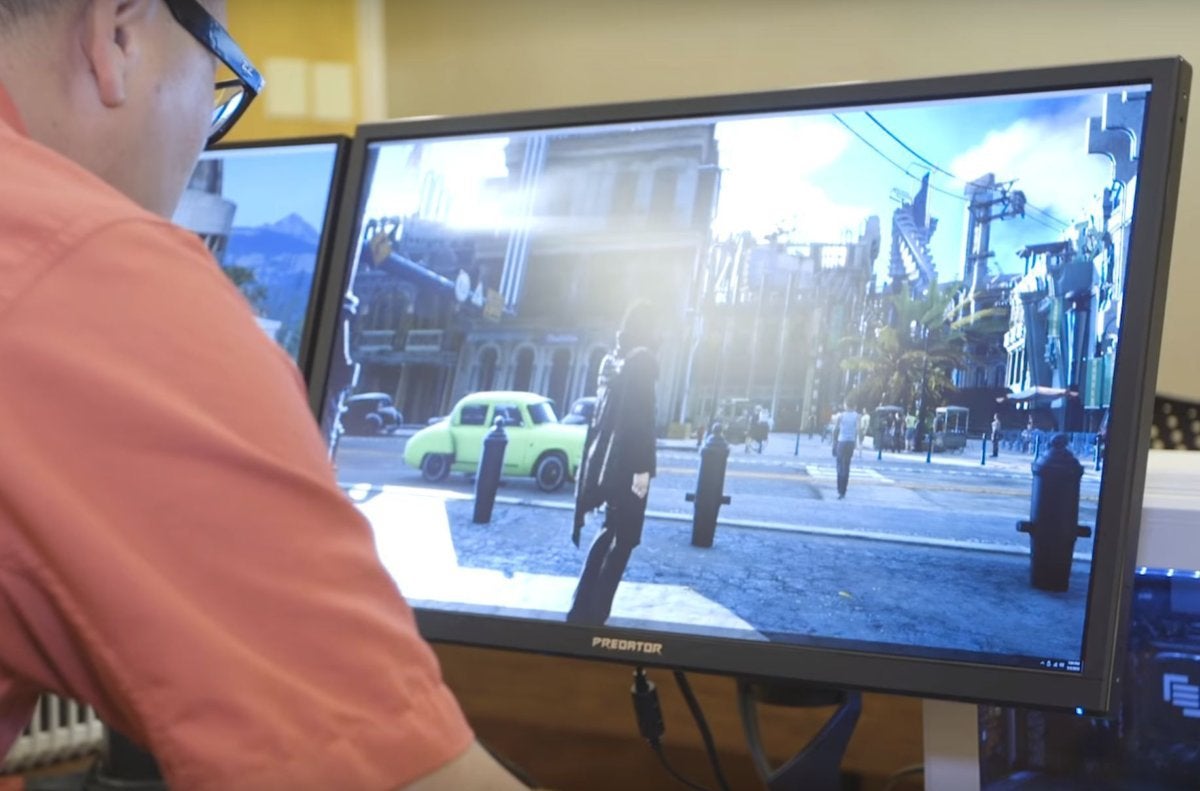 Monitor
Segue! If you're going to drop big bucks on a take-no-prisoners graphics card, you're going to want a high-end display to go with it, and when it comes to high-end displays the first wave of G-Sync HDR monitors are basically the holy grail. The Acer Predator X27 and Asus ROG Swift PG27UQ (each $2,000 on Newegg) are luxurious 27-inch 4K panels blazing along at up to 144Hz. Literally blazing—these panels support high-dynamic range visuals at up to 1,000 nits of brightness, with 384 backlight zones. Non-HDR content should look just as glorious: The monitors hit 99 percent of the AdobeRGB color gamut, and G-Sync makes gameplay look buttery-smooth.
Check out our eyes-on impressions of the Acer Predator X27. It's nice.
Mass storage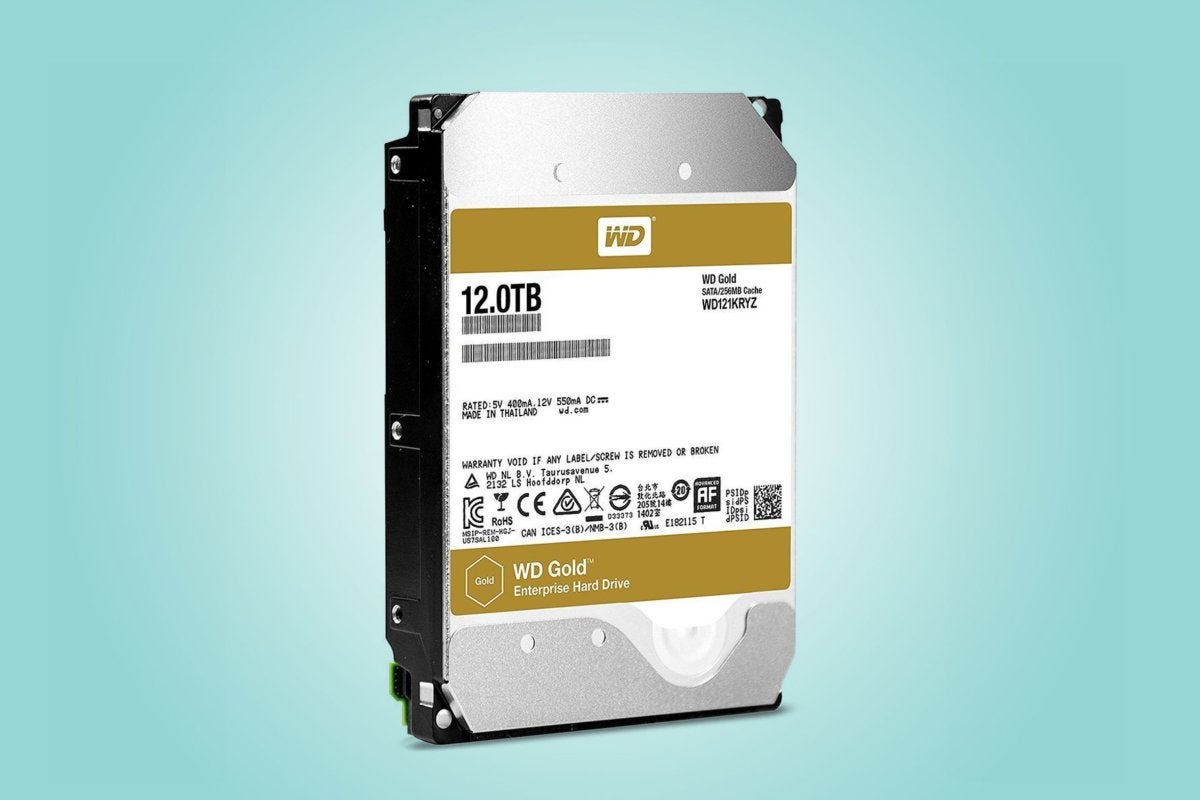 WD Gold Enterprise-Class Hard Drive 12TB – $479.87
4TB Samsung 860 EVO – $1,050.99
Storage likewise comes in a variety of options.
If you're looking for sheer volume, a pair of recent releases have you more than covered. The 4TB Samsung 860 EVO ($1,400 on Amazon) and 12TB WD Gold ($500 on Amazon) are the largest ever consumer solid-state and traditional hard drives, respectively, and both earned top scores in recent PCWorld reviews. Samsung's SSD is obviously faster, but it costs much, much more. The WD Gold's 7,200rpm platters deliver surprisingly great access speeds for a mechanical hard drive and sweetens the pot with enterprise-class features that aren't found in rival hard drives in this price range.
Fast storage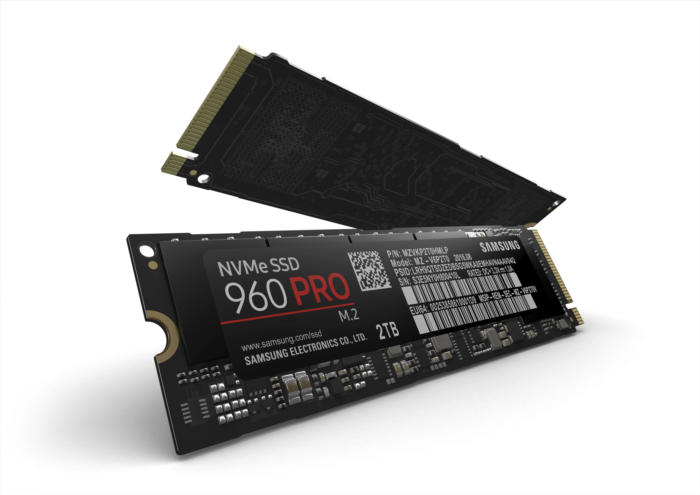 Intel Optane SSD 900P –  $599.99
1TB WD Black 3D NVMe SSD – $379.99
But forget capacity. What if pure speed is your primary goal? In exchange for some space, you can bask in the blistering transfer rates of an M.2 PCI-e NVMe SSD (whew, those acronyms). The trade-off is worthwhile: The 4TB Samsung 960 Pro ($1,050 on Newegg) is easily one of the fastest drives ever created, hitting read speeds far over 3.5GBps in CrystalDiskMark. That's nuts. Make this your boot drive and never worry about lag again. If you don't mind sacrificing a minuscule amount of performance to save big-time dollars, though, consider the 1TB Western Digital Black 3D NVMe SSD ($450 on Amazon) instead.
Alternatively, Intel's radical Optane 900P SSD ($600 on Newegg) matches Samsung's champion blow-for-blow and dominates all comers when reading lots of small files, but only comes in 280GB and 480GB capacities.
PCWorld's guide to the best SSDs can walk you through your options for top-notch storage.
Sound card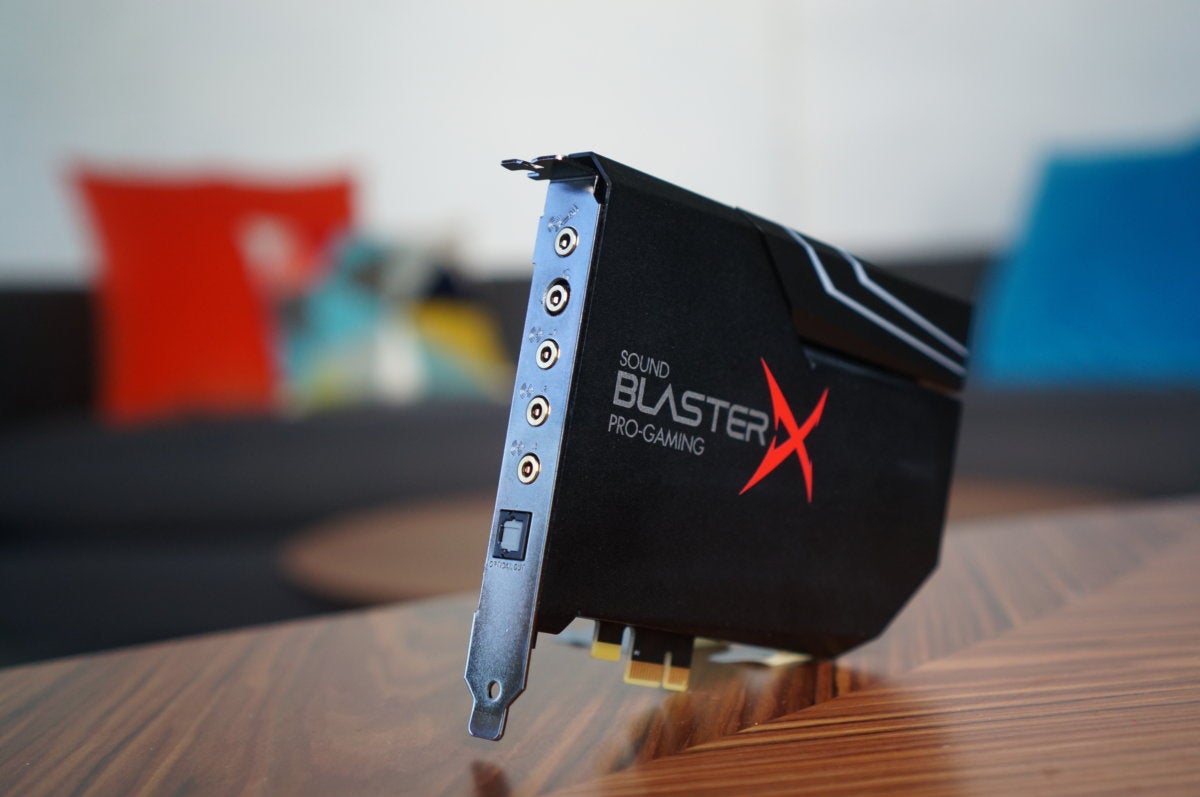 Sound BlasterX AE-5 – $149.95
If you're splurging on the rest of your PC, you might as well invest in top-notch audio, too. Creative Labs' Sound BlasterX AE-5 ($150 on Amazon) uses a 32-bit, 384KHz ESS ES9016K2M Sabre 32 Ultra DAC (digital audio converter) that's basically just a notch below the DACs found in pricey professional sound gear. This is the first consumer sound card we could find packing hardware like that, and the premium DAC is augmented by 5.1 analog surround sound, a dual-amp Xamp able to drive up to 600-Ohm headsets, RGB lights, and fancy software that can even triangulate where your enemies are lurking in PC games. Groovy.
Power supply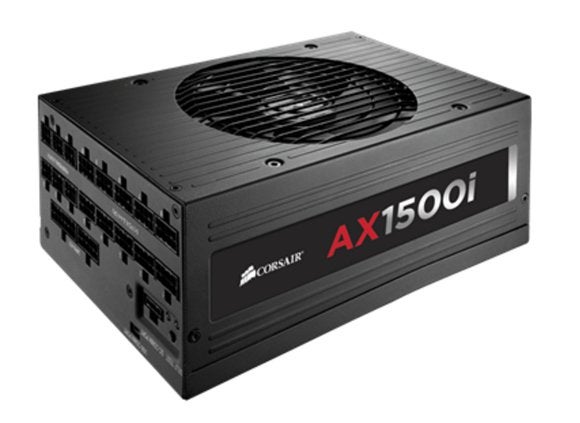 EVGA SuperNOVA 1000 G3 80 Plus Gold power supply – $149.99
Corsair AXi Series, AX1500i, 1500 Watt (1500W), Fully… – $406.73
With the marvelous power efficiency of modern Intel processors and Nvidia graphics cards, most single-GPU systems probably don't need more than a 600-watt power supply. But this list is all about the best of the best—and investing in a beefier power supply is a good idea if you want to use multiple graphics cards or ensure room for expansion in the future.
The Corsair AX1500i ($450 on Amazon) is essentially a power supply paragon, though it's often out of stock these days due to high demand from coin mining operations. This fully modular Corsair AX1500i PSU is rated for 80 Plus Titanium efficiency and tremendous load regulation across all rails thanks to a cutting-edge digital control system. Tom's Hardware and Jonny Guru both give the supply flawless ratings. Corsair recently announced a step-up AX1600i ($500 on Newegg), too.
If you kit out a rig similar to the one described in this article and only use one or two graphics cards, you can get buy with a lower wattage power supply though. PCWorld's own dedicated graphics card test system uses the EVGA Supernova 1000 G3 ($230 on Amazon).
(pcworld.com, http://bit.ly/2LarH9S)