Buying a car is a difficult decision in itself, but when you have to choose between a classy one or a secure one, the decision gets a lot trickier. However, you can make the decision pretty seamless without compromising on either aspect by choosing Inkas Armored vehicles. 
With a myriad of benefits, armored vehicles seem to be the perfect option for people who want to take a more strategic approach towards ensuring safety and security.
Depending on the category and type of the vehicle, armored cars could be a little expensive. The typical customer base for armored vehicles are the ones who have a perceived threat but there's no reason the general public can not enjoy the benefits armored cars have to provide. Below we have listed the ways, how armored vehicles prove to be better than regular cars in terms of safety and security, and the reasons why you should prefer them.
Reliability
Reliability is among the top features you should look for when buying a car and when it comes to armored vehicles, it never seems to be an issue. With heavy metals, defensive plastics, unbreakable glass, and special tires, armored vehicles can easily counter gas attacks. punchers, fire, and much more.
The armored cars are also equipped with a suspension system of double capacity to assist the hardness of the body and carry its weight. Along with that it also contains extra fuel tanks and boosts to make them more reliable. Moreover, armored vehicles come with sirens and PA systems with extra space to carry valuable items.
Inconspicuous Looks
When you hear armored cars the first image that comes to mind is of those heavy trucks that you see in movies with giant wheels. However, in reality, a modern armored vehicle look likes a regular car with the same level of class and style. In fact, no one would even doubt if your car is armored just by looking at it.
This also provides you with an opportunity to stay unnoticed while keeping yourself safe.
First Class Protection
Protection is the first thing you look for when choosing an armored car. People from different industries and lines of work look for a luxurious-looking car while also having an enhanced level of safety and armored cars always come to the rescue and fulfill their demands while bringing you the best of both worlds.
They are meant to keep you safe and unharmed in most situations imaginable without you having to compromise on the looks. For any working individuals or high-profile professionals, armored cars prove to be the safest option for carrying valuables, important documents, and money without any worry.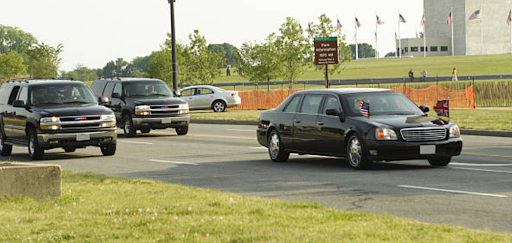 Reputation
Armored vehicles represent your class with enhanced safety and high-end looks. The exclusivity of armored cars to high-profile individuals certainly makes them stand out and you can achieve the same result by choosing armored vehicles.
With time armored cars proved to be the right investment for people from different industries. Apart from the unmatched level of safety, armored vehicles also highlight your status and reputation.
Unbreakable Glass
The concept of bulletproof glass is certainly an astonishing one and with armored cars, you can get a glass that is tougher than the body of a regular car. Now if that's not amazing, I don't know what is. Made of polycarbonate substrate and leaded glass, these shatterproof glasses can withstand fire and multiple bullets.
The best part about these cars is that they are fully customizable and you can choose to have your own feature and add and remove them as per your need.