Getting a fast car on a budget may seem impossible. Many new vehicles start at $20,000, and adding features only increases the price tag. Those seeking extreme speed without breaking their wallet may have to start looking at classic cars to find their dream vehicles. Used cars tend to pack in more features for the price allowing you to get more bang for your buck. Take a look at these speedy new and used cars that won't cause you to break the bank.
1. PORSCHE BOXSTER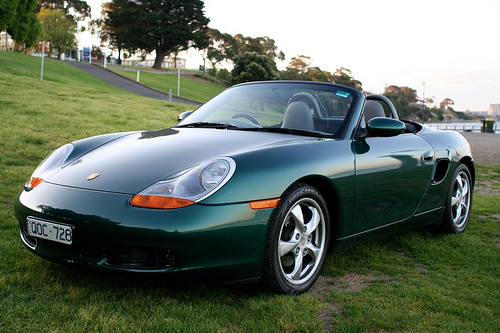 The Porsche Boxster is one of the most affordable vehicles produced by Porsche, but everything about it screams speed. The sleek convertible is smaller in size, but capable of reaching over 150 miles per hour in about 7 seconds. Many of the same features found on newer models can be found here, including great driving capabilities, a lavish body style and a powerful H6 engine. This modern sports car also strives to be practical, offering up to 23 miles per gallon on the highway. Both Base and S models will be able to produce more than enough speed. For the best results, look for 2000, 2001 or 2002 models. Base prices are valued around $11,000, with many used vehicles for sale under $10,000.
2. NISSAN 350Z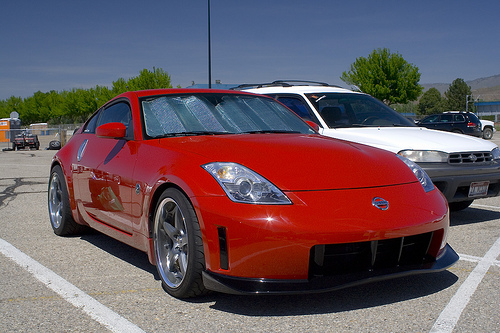 This beautiful sports car offers much more than your standard coupe or roadster. The Nissan 350Z is known for its great drifting capabilities and high speeds of up to 150 miles per hour. It was built to be competitive, and has been seen in several races since its debut in 2002. The two-seat car has several different models available, but underwent many changes in 2006. A rev-up engine, speed sensitive steering and radio-steering controls made it a must have for anyone looking for speed. 2006 models also had a standard 3.5L V6 engine with manual or automatic options. While there are some differences in speed between the different models, most versions of the car are priced just above $10,000.
3. FORD FOCUS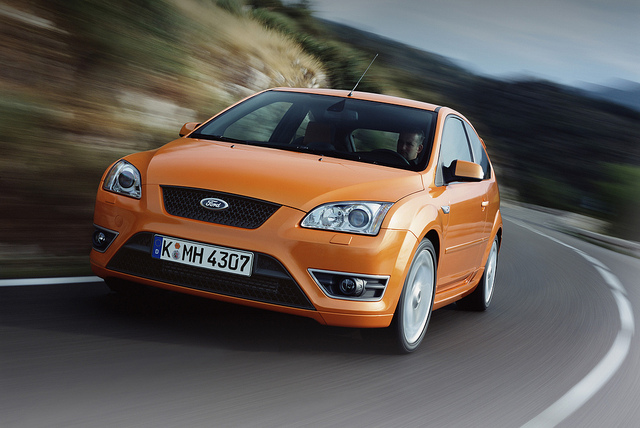 When you think of speed, the Ford Focus is one of the last things that comes to mind. Available in hatchback and sedan, the Focus actually has a lot to offer those who are seeking speed and a newer design. 2015 Ford Focuses are available for under $20,000 and offer a 160-horsepower engine. This helps it get 36 mpg on the highway, making it perfect for long trips. Several styles and models are available, allowing you to easily find something that suits your personality. Older versions, such as the 2005 Focus ST, offered top speeds of up to 152 miles per hour. With a great new price tag and used prices even cheaper, the Ford Focus is definitely a vehicle that won't break the bank.
4. MAZDA RX-8
The Mazda RX-8 offers a practical rotary engine that is built for speed. This sleek sports car is designed for racing and has been featured in several, including the SCCA World Challenge and IMSA Continental Tire Sports Car Challenge. Most models can reach speeds of 150 miles per hour in 6 seconds or better. Top speeds for the Mazda RX-7 RZ, for example, were 165 miles per hour. Those interested in private racing can even enhance their vehicles with official full body kits, engine upgrades, catback exhausts, and suspension upgrades from MAZDASPEED. 2004 models are a practical choice if you are on a budget, but models as new as 2011 will easily cost under $20,000.
5. VOLKSWAGEN JETTA
Volkswagen is known for producing small family cars that surround you with space and comfort. The Volkswagen Jetta is no exception, offering plenty of room while still maintaining high speed capabilities. 3, 4 and 5-speed transmissions were available in the Jetta models, giving the driver plenty of flexibility when it comes to speed and power. While top speeds of 132 miles per hour were found in the rare IRVW 3 models, modern vehicles can easily be modified to get similar results. Buy a 2015 Jetta and get great features like a170-horsepower, turbocharged four-cylinder engine and up to 29 mpg on the highway. Powerful upgrades are available on new and used models, but they can easily pass $20,000.
6. BMW Z3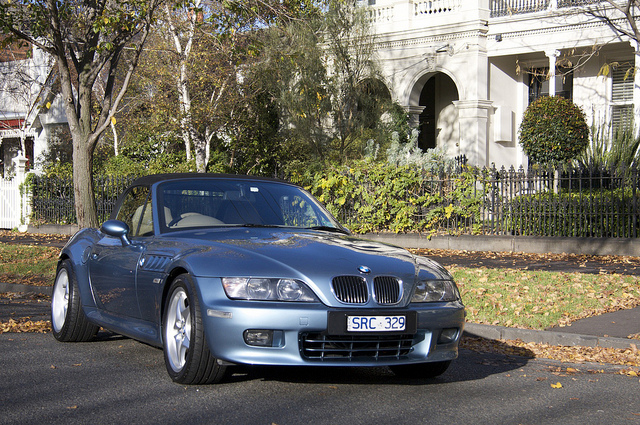 The BMW Z3 is well-known for its high horsepower of up to 225, depending on the year. Top speeds range from 121 miles per hour to 155, depending on the year and model, with the Z3M and 3.0L being the fastest. The Z3M is slightly different, offering several features perfect for speed. The 3.2L engine complimented the improved aerodynamics of the sports car. M Roadsters and M Coupes both offer a sports steering wheel and gear leaver, bigger brakes and a sleek exterior. While the US version has much less power than its European counterparts, it still has plenty of room for custom modifications. For a cheaper price, look for models produced before 2000, as 2002 models can easily go for over $20,000. If you are looking for a slightly newer car in the same price range, try a Z4.
7. CHEVROLET CORVETTE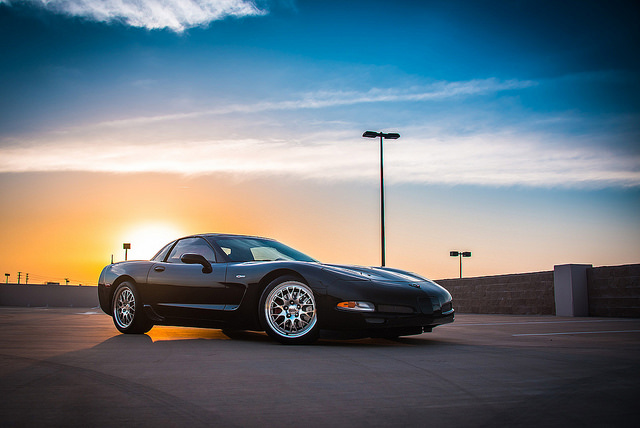 Corvettes are an American icon and a name anyone in the racing industry would recognize. Corvettes are well-known for their distinct body style and high performance capabilities. While most Corvettes are priced above $20,000, the C5 generation is often seen for sale under $10,000 for coupes and under $20k for convertible models. Top speed in the C5 is 180, which can be reached in just a few seconds. Those seeking high speeds will be delighted by the lightweight body and powerful V8 engine, so no modifications would be needed to enjoy high speeds on the open road. The best feature is how easy the Chevrolet Corvette is to drive, making it the perfect choice for new drivers seeking a sleek car at a bargain price.
8. FIAT 500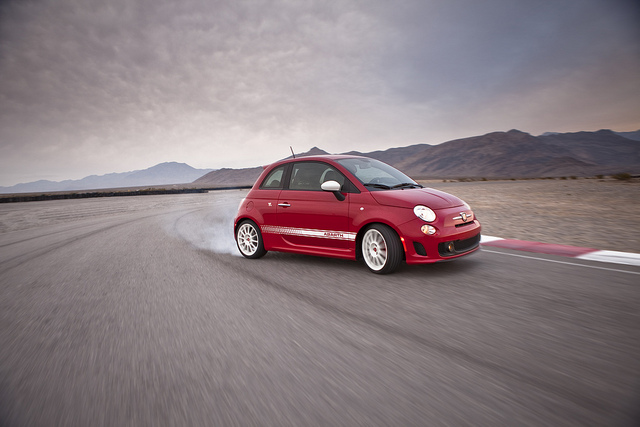 This Italian car is quickly gaining popularity in the United States. The Fiat 500 is a stylish car capable of reaching 134 miles per hour. Automatic and manual transmission options are available on many of the models, making it easy to find something that caters to your driving style. Standard 4-cylinder, 1.4L 16V MultiAir Turbo engines allow you to drive smoothly. Combined with a redesigned air box, Powertrain Control Module, two intercoolers, Torque Transfer Control and piston cooling jets that aid in fuel economy, the 2015 Fiat 500 is perfect for racing. New models are priced around $20,000 with 2012 Abarth models being significantly cheaper. With excellent driving capabilities, this practical sports car was built for racing.
9. DODGE CHALLENGER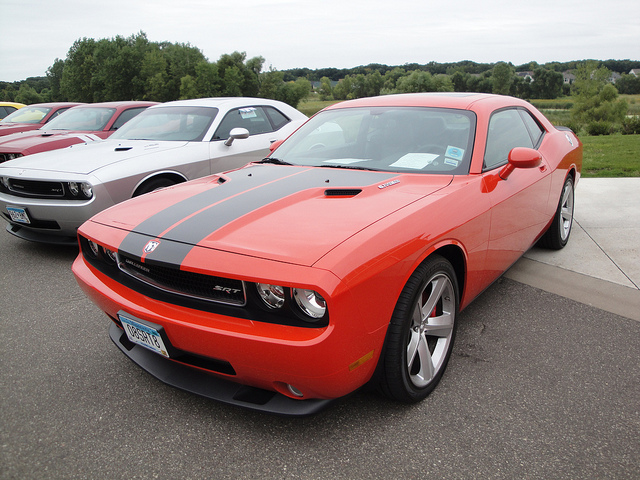 Dodge Challengers are known for being quality sports cars with a classic look. They push the limits of speed with powerful engines, but they offer a more practical price point than many of their competitors. While a new Hellcat will cost you well-over $20,000, a 2011 Dodge Challenger is much more affordable. The 2011 Dodge Challenger SRT-8 is perfect for those seeking speed: increased downforce, a 6.4L Hemi V8 engine and a top speed of 171 miles per hour make it ideal on any race track. Each Challenger is highly collectible, and the right design can really make you stand out. With a Challenger, you will never have to sacrifice quality or design for speed.
10. FORD MUSTANG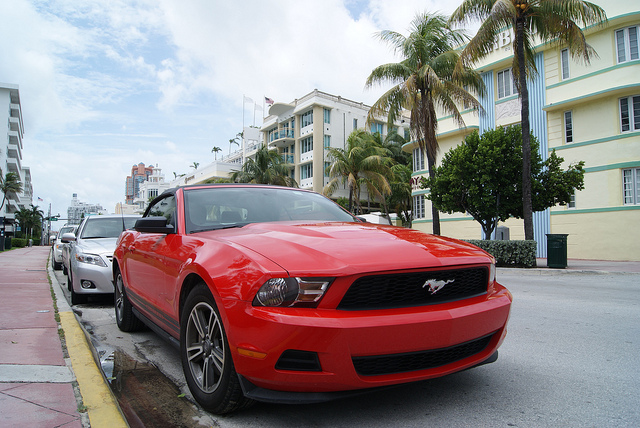 Ford Mustangs are another sports car that has a long history in the United States, with production starting in 1964. While they have always been a popular addition to the race track, they didn't always have the speed that they have today. In 2011, the Mustang got major engine upgrades that allowed it to 305 to 412 horsepower. The 2011 Ford Mustang GT featured a more powerful engine and could easily reach top speeds of 155 miles per hour. Optional V6 Performance Packages that included unique front and rear brake calipers and braces were also available. Look for several convenient features such as cruise control, electric speed-proportional power steering, stability control and more. With a price tag right around $20,000, the 2011 Mustang is hard to pass up.
11. HONDA S2000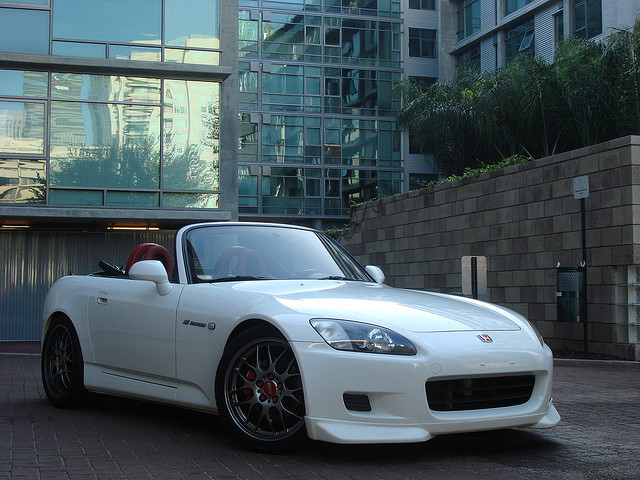 Honda is always trying to enhance its speed and its look. The Honda S2000 takes it a step further, offering some of the best design features available in any sports car. 2002 models were known for their high-revving engines and powerful transmissions. 2002 models also introduced new suspension settings that enhanced the driver experience. The 2002 also includes a 2.0L 4-cylinder 6-speed manual in the base model, with several different upgrades available. Capable of reaching top speeds of 150 miles per hour, the 2002 Honda S2000 is an excellent choice for anyone wanting to reach high speeds without going over $20,000.
12. SUBARU IMPREZA WRX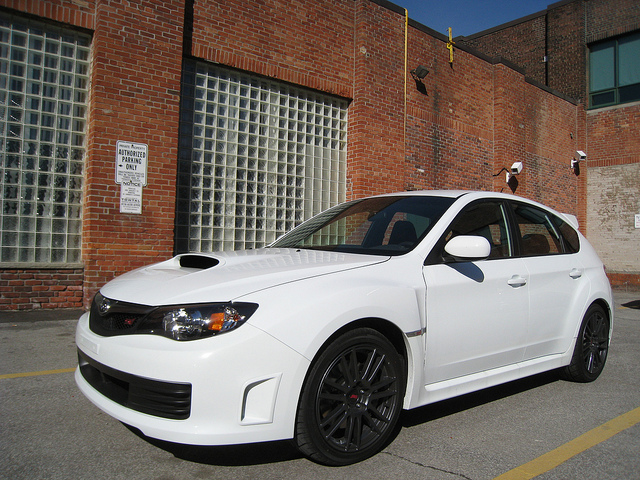 The Subaru Impreza WRX has a lot to offer those seeking a practical vehicle with a turbocharged performance. Available as both a hatchback and a sedan, the WRX offers a classic 2.5L EJ255 engine and TD04 turbo. Producing over 227 horsepower, speed comes naturally to this reliable vehicle. An Sti model was also released and offered a more powerful 6-speed manual engine and other improved features that enhanced speed. Vehicles can reach top speeds between 130 and 140 miles per hour, depending on their year and model. Early used models can be found very cheap, while models from 2010 through 2013 models can be found right around $20,000.
13. CHEVROLET CAMARO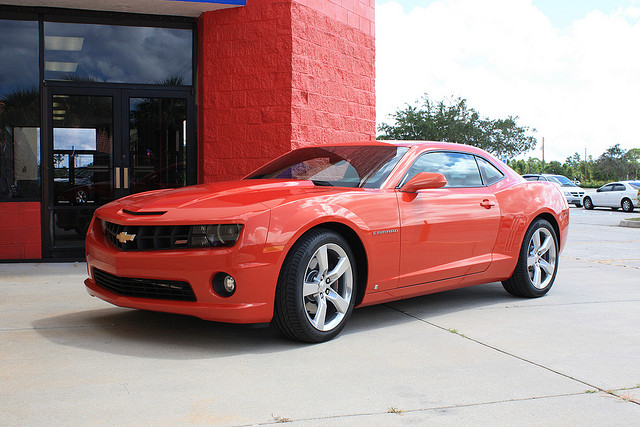 This classic muscle car made its comeback in 2010, offering enhanced features and a traditional design. Modern features included powerful suspensions, such as a MacPherson strut front suspension, multi-link rear suspension, front and rear stabilizer bars and more. While multiple V8 and V6 engine options are available, one of the most powerful options is the V6 with a 6-speed manual transmission. Offering 304 horsepower, the Camaro is capable of reaching top speeds of 184 miles per hour. Comfortable interior options make the Camero perfect for driving long distances. 2010 and 2011 Chevrolet Camaro are valued just under $20,000. High speeds, a practical fuel economy and a sleek design make them an excellent choice for those seeking a reliable, yet incredibly sporty, vehicle.
14. MITSUBISHI LANCER EVOLUTION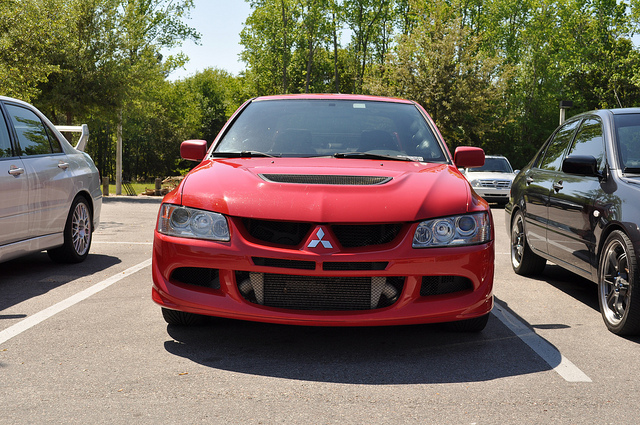 While Mitsubishi Lancer Evolution is known for having a high price tag, it is possible to find an Evolution IX or X for under $20,000. 2006 Lancer Evolution models offered a significant upgrade, yet still can be found for just under $20,000 for the base model. The 2006 Evolution didn't just have an updated look; it also came with a powerful 2.0L four-cylinder engine that promoted better fuel economy. Several different engine options are available, each with a top speed between 142 and 175 miles per hour. While that is a big difference in speed, you can rest assured knowing that the Evo is often praised for its excellent performance, fast acceleration and overall handling.
(carophile.com)