For all the hoo-ha about booming sales of SUVs, the so-called 'small car' segment remains the market's most popular, still accounting for almost 20 per cent of all new vehicles sold.
Of this, the majority are hatchbacks instead three-box sedans, which draw people in based on their improved practicality and generally less conservative design approaches.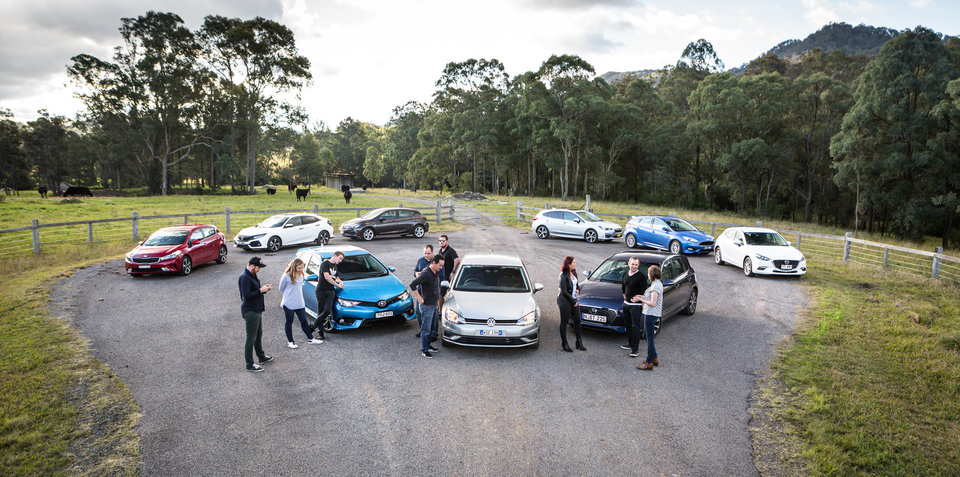 And there's rarely a better time to do a deep-dive into this diverse segment, given the plethora of new metal on offer. Equally worth noting is the extreme demographic diversity in play – you can feasibly make a case that no buyer demo is without representation in the small car sales race.
Here we've chosen nine vehicles to test against each other, comparing their value, design, packaging, performance and some running costs, to give you an idea of which brands suit you best.
Three of the cars on test are in the top five overall sellers in the market, and probably the three best-known by the wider market. These are the Toyota Corolla, Mazda 3 and the just-launched new-generation Hyundai i30.
…
Read full post here:
https://www.caradvice.com.au/564193/small-car-megatest-ford-focus-v-holden-astra-v-honda-civic-v-hyundai-i30-v-kia-cerato-v-mazda-3-v-subaru-impreza-v-toyota-corolla-v-volkswagen-golf/?&ca_rd=route