The original Honda Insight landed in the United States in December 1999. The tiny aerodynamic hatchback didn't light the electrified vehicle world on fire like the far more popular Toyota Prius. But it did show that the automaker was serious about hybrids even while the technology was still in its infancy. Nearly 20 years later and Insight is bigger, more powerful and while it's latest MPG falls short of the original's 70 miles-per-gallon, you can actually haul groceries and the family in it.
Pros
Rated at over 50 miles per gallon
Honda updated its infotainment system
Driver's assistance system with lane-keep assist and adaptive cruise control as standard
Civic-like design looks great
Cons
Gas engine is annoyingly loud
Lane keep assist still needs work to be on par with competitors
Summary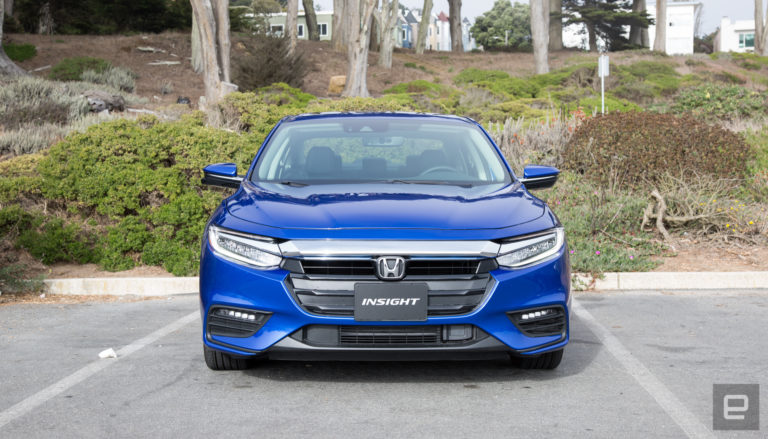 A solid update to the Insight with a hybrid rating of over 50 miles per gallon. Its quick acceleration, updated infotainment system and standard driver's assistance features should make it a must see for anyone looking for a high mileage car under $25,000.
The new Honda Insight (starting at $22,830) sits in a weird spot in the automaker's lineup. It's only a bit over $2,000 cheaper than the Accord Hybrid, but offers better gas mileage (55 mpg city vs. 47 mpg city). There's also the Clarity line, but the PHEV is about $10,000 more and the other two vehicles are available by lease only.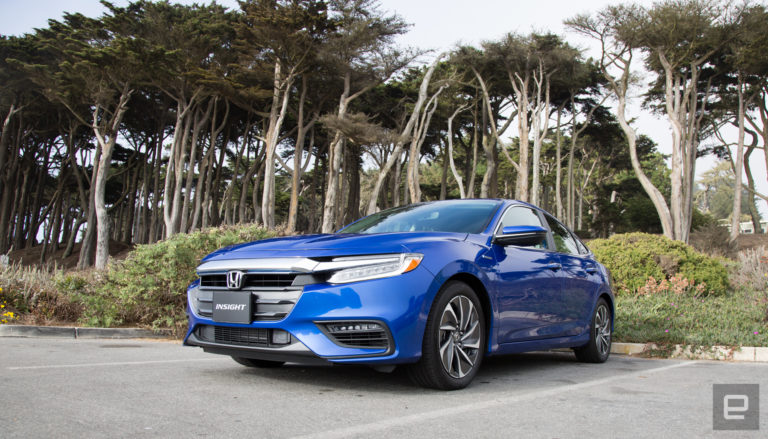 So who is the Insight for? Well, it's actually for folks eyeing a fuel-efficient vehicle in the increasingly crowded under $25,000 hybrid market. Turns out the Prius has a lot of competitors and people want something that doesn't blend into Toyota's hybrid parade in California's HOV (High-Occupancy Vehicle) lanes.
If you give the Insight a quick glance you wouldn't be blamed if you thought you were looking at a new Civic. The vehicle's updated looks borrows heavily from the sedan's design. That's a good thing and this is the best looking Insight ever. Yes, even better than the CRX inspired first-generation that, while sort of cool, upon further glance was a pale imitation to Honda's legendary "sport" compact hatchback.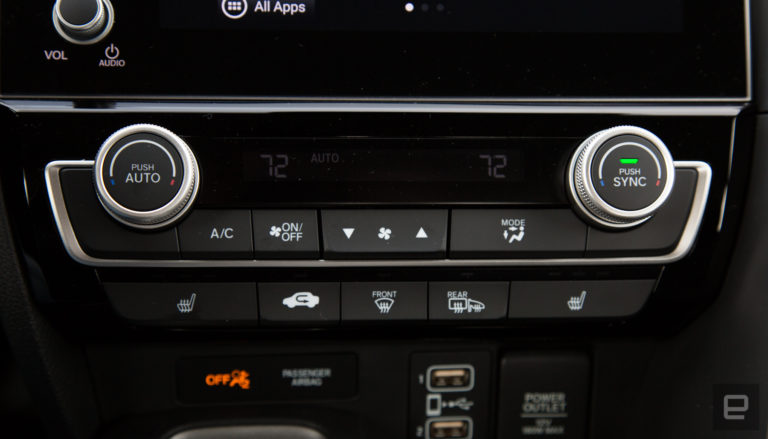 The interior, on the other hand, feels more akin to the Clarity or Accord than the Civic. Also a good thing. But more importantly, Honda has updated its infotainment system to something that's actually worth using. The automaker has removed the rectangular tabs and replaced them with square buttons a bit like a smartphone. Yes, it's a boring design that resembles a tablet, but if you ever used the old system, you'll be happy about this update.
It's quicker, easier to use, and it supports CarPlay and Android Auto. Best of all, there's an actual knob to adjust the volume instead of that weird strip found in recent Hondas. You would slide your finger up and down a spot next to the display to modify the volume. It was weird.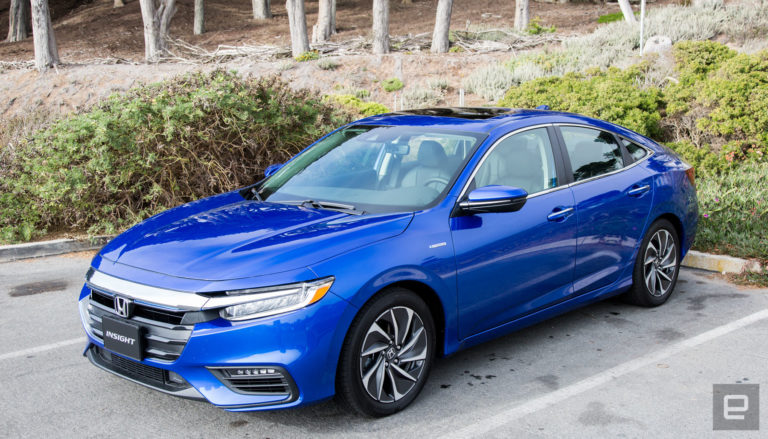 What's nice for an entry-level hybrid is that all trim levels of the Insight get Honda Sensing as standard. The automaker's suite of driver assistance features has matured but it's not quite up there with offerings from Nissan, Tesla, and the luxury brands. Yet at this price point, the combination of lane keep assist and adaptive cruise control is a nice bonus to an already tidy package of features.
When you're done pushing all the buttons and tapping the center console, driving the Insight is surprisingly remarkable. Most of that has to do with the car's electric motor which it uses for propulsion. The gas engine is used as a generator and that results in smooth, torque-tastic acceleration. The combined horsepower is 151 and 197 foot-pounds of torque. That power can be adjusted via the three driving modes: Econ, EV and Sport. The car defaults to Econ but if you can keep your lead foot off the accelerator, you can cruise around town in EV mode.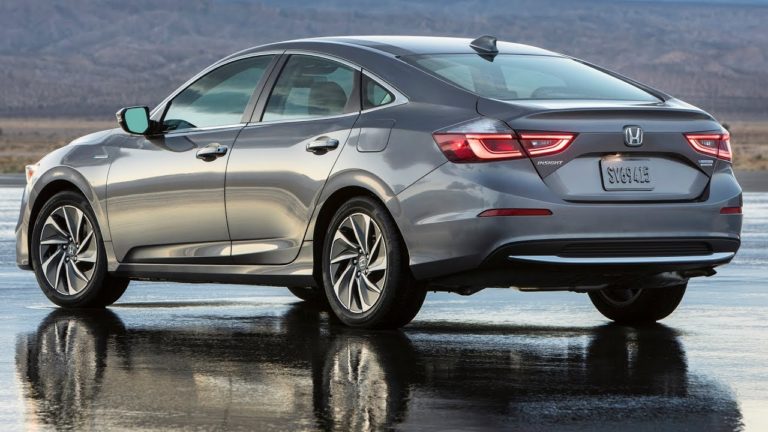 As for that 55 miles per gallon rating. Honda dropped off the Touring trim line (starting at $28,090) which is rated at 51 miles per gallon. I got mid-40s during my tests in Econ and EV mode. When I started cruising around on the freeway and began testing Sport mode, the miles dropped to the lows 40s.
Sport mode was surprisingly fun for quick take offs, but get ready for noise. Lots of noise. When you push the engine or deplete the battery, the gas engine turns on and it's like a rambunctious child with a tin drum set down the hall. It's not horrible, but it's striking how much it interrupts the usually calm cabin of the Insight.
Loud gas engine aside, the Insight is a solid competitor to the Prius and other hybrids on the market. The driver's assistance features, update infotainment system and new design are great selling points. The hybrid powertrain makes for smooth, snappy acceleration but when that gas power plant is needed, it can break the car's spell.
(engadget.com, https://goo.gl/erMYXs)