The all-new 2018 Nissan Leaf electric hatch has been revealed in Japan today, at a giant tech-centric gala event inside the old Tokyo motor show venue.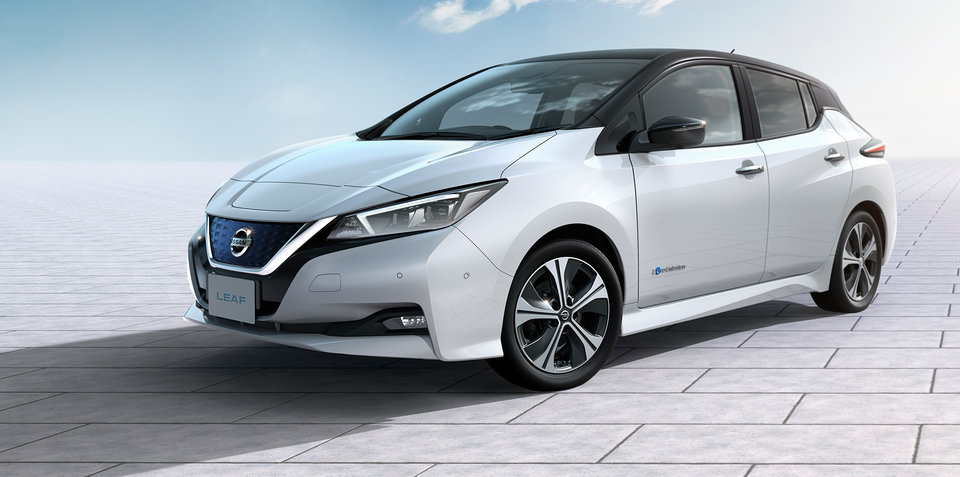 The Leaf's unveiling brings only limited surprises, having already been partly revealed and detailed through the usual media leaks. But, importantly for EV fans – and perhaps for detractors, too – today's flood of data confirms the numbers brought you in August.
That means a 'bigger' battery pack, more power, far improved driving range, autonomous driving tech, more space, sleeker styling, and a new-fandangled 'e-pedal'.
Let's get to it.
BATTERY & CHARGE
In Japan specification, which is all that has been revealed so far, buyers will benefit from a huge leap in driving range, courtesy of an extra-dense new 40kWh lithium-ion battery pack.
…
Read full post here:
https://www.caradvice.com.au/581046/2018-nissan-leaf-revealed/?source=carousel&slot=0