The Commodore name may be living on but the Holden Ute passes away officially on 20 October when production of that most Australian of icons end.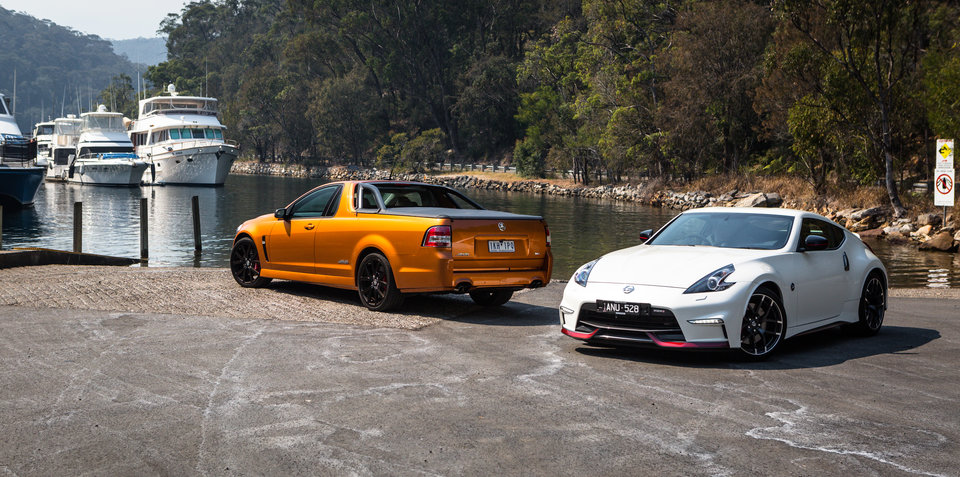 And uncertainty surrounding the future of Nissan's legendary Z-series means the 370Z Nismo could be the last hurrah for a lineage that runs back nearly 50 years – to the original, 1969 Datsun 240Z.
So, this left-field, non-traditional comparison line-up is a potential double swansong for two cars that also have more in common that you might initially think.
Firstly, the tray-backed Commodore is still technically a coupe – it's just Australia's distinctive take on one. Both are front-engine, rear-wheel-drive layouts. Both are two-seaters. Both feature torquey, vee-angled engines free of turbochargers, albeit one with eight cylinders and one with six.
The SS-V Redline Ute is part of the last-of-the-line VFII range introduced in late 2015 and given a mild, final tickle at the start of 2017 for its final year on the assembly line.
…
Read full post here:
https://www.caradvice.com.au/585548/2017-nissan-370z-nismo-v-2017-holden-ute-ss-v-redline-comparison/