The newcomer versus the champ: this isn't some naff reference to a big money fight, but by the same token, it kind of is – because here we have the much-lauded European that's all about swagger, going against the stalwart chart-topper with a tremendous record.
Here we have the all-new Peugeot 3008, the McGregor of this battle, with its belt being the European Car of the Year award that it won earlier this year – the first ever SUV to take that accolade.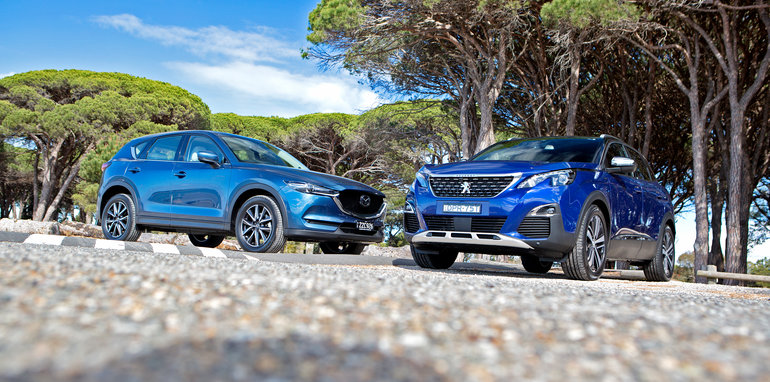 It takes its corner in the ring against the big-name conqueror, the Mazda CX-5, which is almost always on top of the rankings for sales and more often than not for ratings, too. It is one of the most well-rounded offerings in the hugely competitive mid-size SUV segment.
If you think about the magnitude of the segment, the Mazda is punching above its weight. The new-generation model, launched earlier this year, has already taken back the best-seller title from the upstart Hyundai Tucson, and continues to find new buyers in a market with plenty of heavy hitters.
…
Read full post here:
https://www.caradvice.com.au/580261/2017-mazda-cx-5-v-peugeot-3008-comparison/