One of the Australian car market's great mysteries is why Ford Australia has been so bad at convincing people to buy its Escape mid-sized SUV. Or, for that matter, its Kuga predecessor.
Despite being a relatively well-rounded offering, Ford's market share at the time of writing was/is  just three per cent, miles behind the Mazda CX-5 (15.9 per cent share), Hyundai Tucson (15.2), Toyota RAV4 (13.1), Nissan X-Trail (11.9), Mitsubishi Outlander (9.8), Kia Sportage (8.8), Subaru Forester (8.1) and Volkswagen Tiguan (6.2).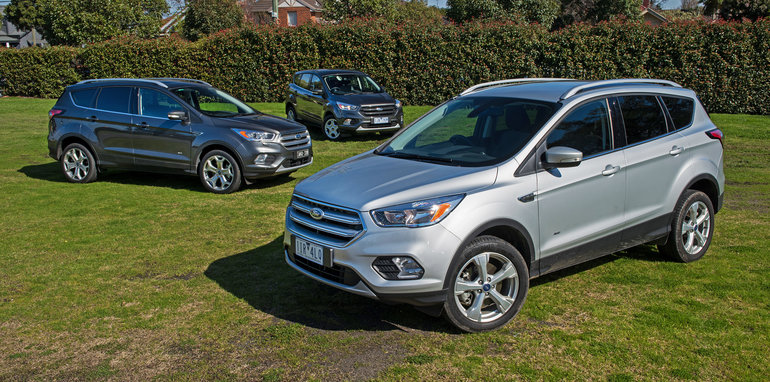 All the more reason to give the Escape a good moment in the spotlight, as we conduct our latest range review. This mission, as ever, is to inform you which variant best suits your needs, provided you've settled on the Escape as the SUV for you.
You may recall we previously did range reviews on the CX-5 (read here) and new Honda CR-V (read here), both rivals to the Ford.
…
Read full post here:
https://www.caradvice.com.au/575935/2017-ford-escape-range-review/