We'll admit a comparison test between the BMW M140i and Ford Focus RS doesn't seem particularly logical on the surface, but there's a method to the madness.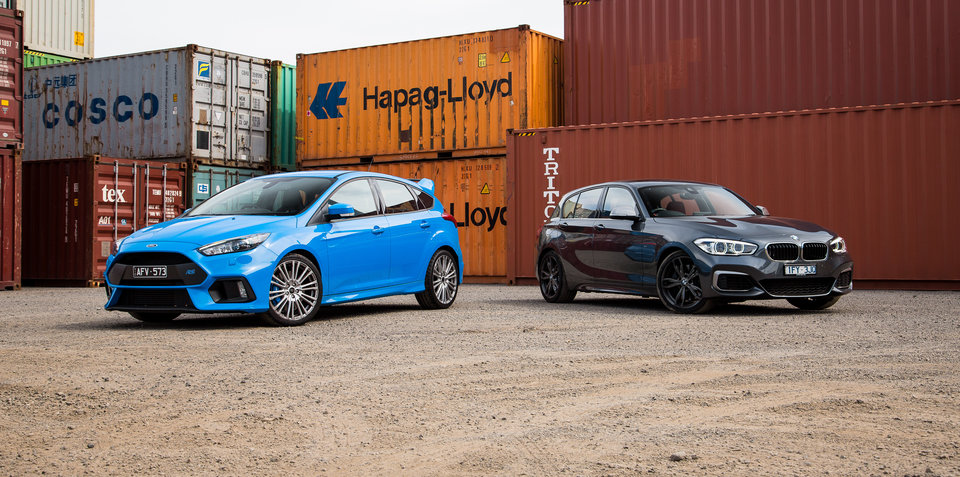 Each demonstrates a different methodology for doing the same thing — turning a garden variety small hatchback into a bona fide road weapon.
The BMW M140i is the last of a dying breed, an anachronism wrapped in muscular sheetmetal, garnished with a propellor badge. Rear-wheel drive, manual, powered by a crisp inline-six. Is this really 2017?
In the blue corner and staring menacingly in the Bavarian's direction is the (also German-made) Ford Focus RS, an all-wheel-drive turbocharged four-banger with a 'personality' reminiscent of a rally car, as much as a road machine.
…
Read full post here:
https://www.caradvice.com.au/517614/2017-bmw-m140i-v-ford-focus-rs-comparison/