If you use Facebook, you'll have slowly noticed a number of "360" videos appearing in your timeline – videos that encompass a full 360-degree view and put you in control of the playback navigation.
There are a number of ways to capture 360 videos and photos, ranging from handheld devices that cost a couple of hundred pounds, through to professional rigs that will set you back thousands of pounds.
The Insta360 Nano is, as the name suggests, a small 360-degree camera that connects to your iPhone 6 or 6S and uses the phone's screen to allow you to frame the picture or video before sharing your 360 moments on social media.
But can the Insta360 Nano still produce good results given its size and price? We've been snapping and filming to find out.
Insta360 Nano review: Using the iPhone as a viewfinder
The Insta360 Nano is well-built and tiny. The add-on device measures 110mm x 33mm x 21mm and clips onto your iPhone via the Lightning connector. That's why it's not compatible with earlier versions.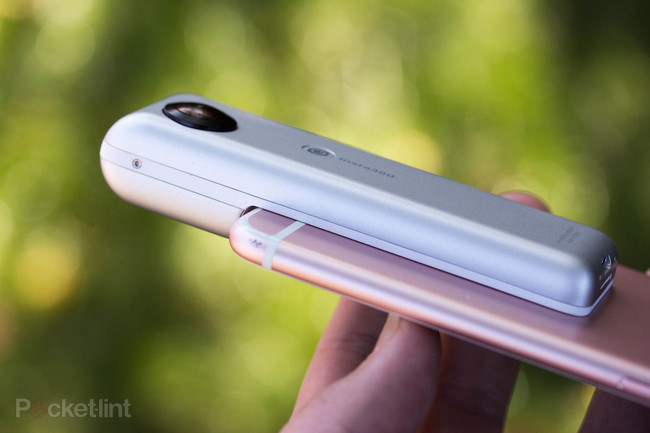 …
Read full post here:
https://www.pocket-lint.com/cameras/reviews/138572-insta360-nano-review-the-360-degree-camera-for-iphone