Do you want to use a professional video editor app on your PC where you will find a high-end editing feature? Then Videoleap Video Editor should be the best app for you. It offers advanced video editing features like Layers, Blending, Keyframe Animations, Chroma Key, and many more.
You can also make video collages and overlays and save them in high resolution along with editing your videos. Its never-ending features will let you make eye-catching videos or short clips. Unfortunately, this app is not available for Mac or PC, so you have to use an emulator to use the same app on PC. If you are not familiar with emulators, follow the context to know about the installation purpose.
Overview of Videoleap Video Editor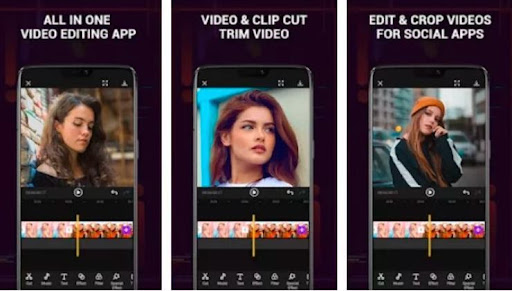 Videoleap Video Editor is a simple but effective video editor app developed by Lightricks Ltd. in September 2020. It is an iOS and Android category app that allows users to create artistic videos from their phones. After the release of this app in the Play Store, more than 1,000,000 people have downloaded it.
Along with a large number of downloading numbers, Videoleap Video Editor also earned 4.4 ratings out of 5. In short, it is an outstanding app that earned numerous popularity because of its high-end features. Here we have included its pros and cons, which will let you get a complete idea about Videoleap Video Editor, have a look.
Pros:
Videoleap Video Editor comes with easy to use interface
You can choose and customize all the backdrop colors
Add different types of texts with a variety of fonts
Let you easily add media files from your phone's camera roll.
Cons:
Some features of this app may require some experimentation before it is fully understood.
Videoleap is quite more expensive than other video player and editor category apps.
Why Should You Use the Videoleap App For Mac or Pc?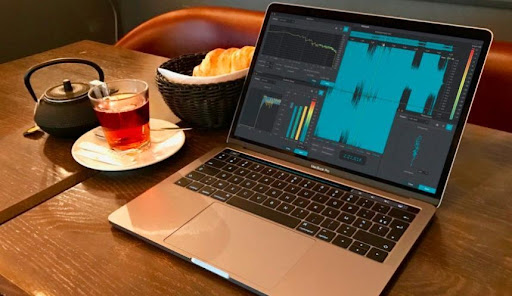 Although there are plenty of video editor apps available, why should you use the Videoleap for Mac or PC? If you are curious about this, follow the below section to know the main reason to use the Videoleap app.
Videoleap has a keyframe animations function and also has a chroma key or green screen compositing.
Videoleap will let you redo and undo your editing activity unlimited times.
Videoleap has prism, colorfy, defocus, aberration, chromatic, and plenty more effects and filters.
You can add text with a variety of fonts and also add shadow, color, emojis, blending, and opacity.
Videoleap will let you mix videos and images together to create double exposure and an artistic look.
You can edit your video through features like trim, duplicate, split, flip, transform, and mirror.
Allow you to adjust color through adjusting contrast, color, saturation, and many more.
This app automatically changes the fit of clips and aspect ratio.
Videoleap will allow you to change the color of your video's background.
Here you will find 100+ sound effects including most popular dub audio and voice overs.
What is the Saving and Sharing option on Videoleap?
No matter what video editing software you are using, the software must have a file saving option. But not all the software offer high-resolution file shaving options. On the other hand, if you are using Videoleap, then you will never need to worry about the video resolution.
Videoleap comes with a custom video resolution saving system, including 720p and 1080p. Once your editing is done, save your clip on your preferred resolution and directly save it to your gallery. You will also find a one-click sharing option on Videoleap, which will let you share the clip to YouTube, TikTok, Instagram, Snapchat, Google+, and many more.
Can You Really Make Cinematic Compositions Through Videoleap?
One of the unique things you can do with Videoleap is making cinematic compositions. This video editing app has some powerful and unique features which will let you make a cinematic composition. To create an artistic and double exposure look, Videoleap will let you mix videos and images.
Here you can also make layer-based editing, apply effects and add text too. To make a perfect cinematic composition, Videoleap will also let you customize layers with masking, transformation, and blending modes. In short, you can make seamless cinematic transitions to your video clip.
How to Use Videoleap Video Editor on PC?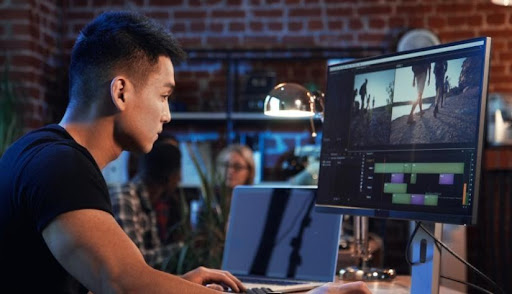 Videoleap Video Editor is a top-rated video players & editors category app that is only available for smartphones. However, if you wish to use the same app on your PC, you have to use an emulator. Several emulators like- BlueStacks, NoxPlayer, MEmu Player, Remix OS Player, and so on.
Emulators will enable an Android environment on your PC and allow you to download and install the Videoleap Video Editor. We will show you the procedure through the most popular NoxPlayer. Have a look.
Step – 1 First, open a web browser from your PC and visit the NoxPlayer emulator official website to download the installer package.
Step – 2 Once the download is done, find out the downloaded installer file and double-click on it to begin the installation.
Step – 3 The installation will take a couple of minutes to complete the process. Once the installation is done, open the emulator.
Step – 4 Now find out the Google Play Store from the emulator's home screen and click on it.
Step – 5 Launch the play store with the necessary credentials. After accessing the play store, search for Videoleap Video Editor through its search option.
Step – 6 Select the right app from the play store and install it. Once the install is done, now you can start using the Videoleap Video Editor app from your PC.
Final Thought
We've shown multiple things about the Videoleap Video Editor. We also described the downloading procedure, its features, and everything related to this outstanding video editing app. Videoleap will work all-in-one for you, and you won't find features like blending, Keyframe animation, chroma keys together in a single app. So using this app on your PC will be absolutely worth it. Try out the Videoleap app and make artistic and high-quality video clips in minutes.