OUR EARLY VERDICT
The Garmin Vivosport doesn't do enough drastically different to break the mold, but with stress monitoring and a slim design it looks to be a good fitness tracker upgrade.
Garmin's Vivosmart 3 currently sits at number 4 in our best fitness tracker list, despite lacking built-in GPS, but this new version launched by the company at IFA 2017 looks to bring that feature back and more.
We've had time to try the Garmin Vivosport, and despite the confusing title of the device we had quite positive first impressions of the new tracker.
Read on to find out what we think about the new fitness tracker and whether it should be the next thing you buy.
Garmin Vivosport release date and price
The Garmin Vivosport is set to be released soon, but we don't currently have an exact release date. The Garmin website estimates the end of September for the US, while those in the UK will get the device in the third quarter of 2017.
It costs $199.99 (£169.99, about AU$275), so will be a similar price to the Samsung Gear Fit 2 and maybe the newly launched Gear Fit 2 Pro.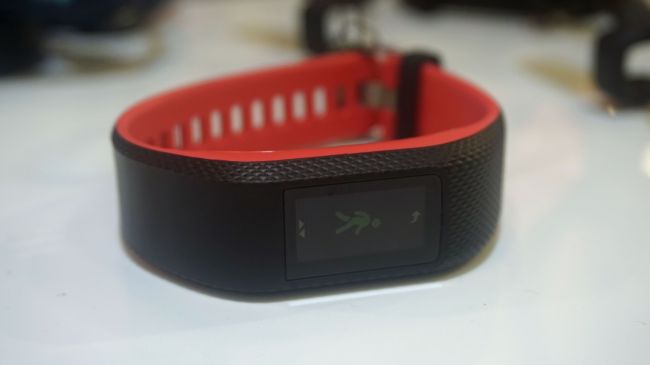 Design and display
The Vivosport is a thin fitness band that felt comfortable to wear for the short amount of time we had it on. The plastic feels comfortable and previous Garmin trackers have used similar materials that are suitable even when you're pouring with sweat, so this is likely to remain comfortable when working out.
Garmin has slimmed this down compared to some of its previous fitness trackers though, meaning this sits snuggly to your wrist at 10.9mm and won't stick out like a smartwatch or some fatter fitness bands.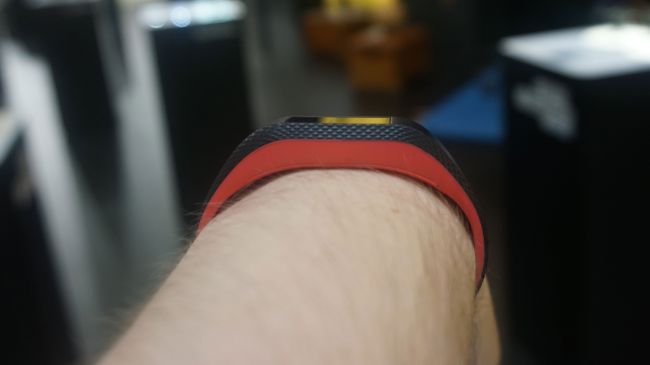 The display on the Vivosport is small and has a low resolution, but it's color and it's all you'll need on a fitness band. It displays a few simple stats well and the color screen makes it a touch more exciting than the Fitbit Charge 2 screen.
The resolution of 72 x 144 pixels may be disappointing on paper, but it's not a problem when you're reading stats on the watch itself.
Most fitness details will come through to the Garmin app anyway. You'll be able to head out for a run without your phone – more about that in a moment – but you will want to breakdown your data on another device rather than on the Vivosport.
Fitness features
The Vivosport is capable of tracking your heart rate and the tech here will do it all the time to give you the most accurate picture possible.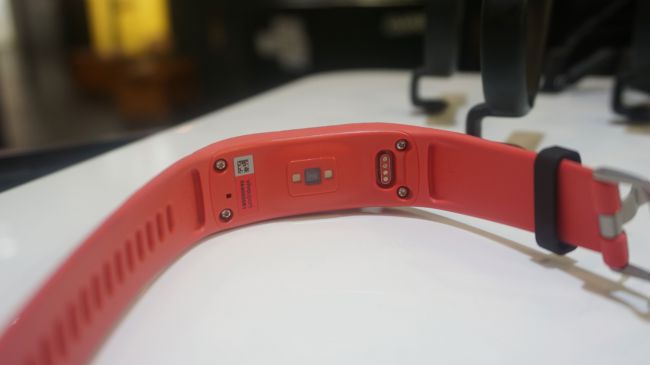 It also has a stress monitor that uses your heart rate details to give you a clear picture of when you're physically and emotionally stressed so you can try and avoid it when possible.
There's built-in GPS on the Vivosport, which is missing from many fitness trackers and will be a big benefit if you want to exercise without your phone but still keep track of where and how far you've run.
Garmin has built fitness apps directly into the Vivosport too with both strength training and cardio options available. And there's a VO2 Max sensor that should also be able to supply you with an accurate reading of your fitness age.
On top of that all the other fitness tracking features you'd expect to keep an eye on your distance, time and speed during runs, cycling and swimming are here too.
Other specs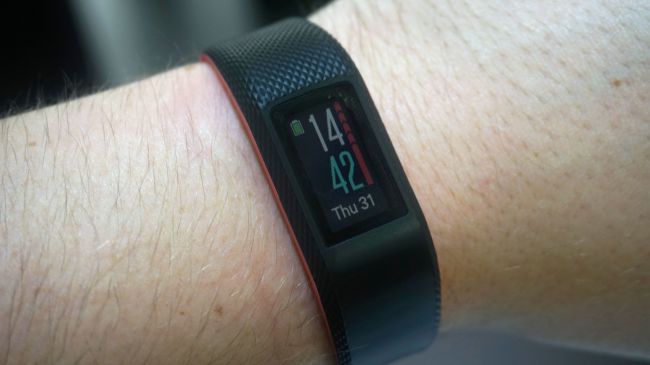 The Vivosport will be compatible with Android, iOS and Windows devices. It's currently unclear the exact support it will have, but it's almost certain to work with your phone if it's an Android or iPhone from the last few years.
Garmin's Vivosport will act as a watch when you're not exercising, but it'll also show you some notifications from your phone. We expect that to include calls and texts, but it may also spread to other apps as well.
We've yet to test the battery on the Vivosport, but Garmin predicts it will last seven days normally and around eight hours if you're using the GPS features. That's roughly what we'd expect for both times and will offer you a similar battery life to most other trackers on the market.
Early verdict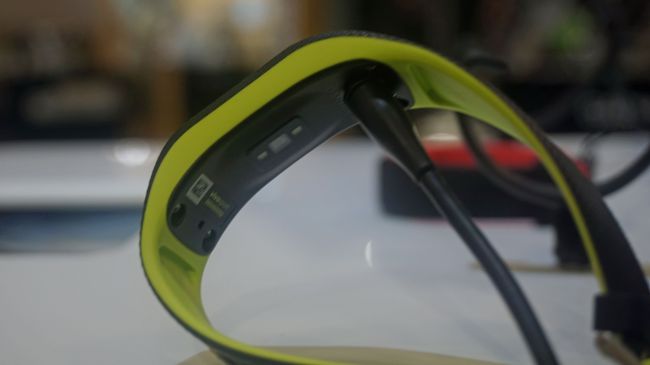 Upon first impressions, the Vivosport looks to be the device the Vivosmart 3 should have been all along.
Bringing back the built-in GPS, keeping the body slim and including new workouts may make this the best Garmin fitness tracker yet. It all comes down to whether that price is too high, and we won't know that for certain until the time of our full review.
(techradar.com, https://goo.gl/ZivtJw)
Comments
comments